The Five Chefs To Watch in 2017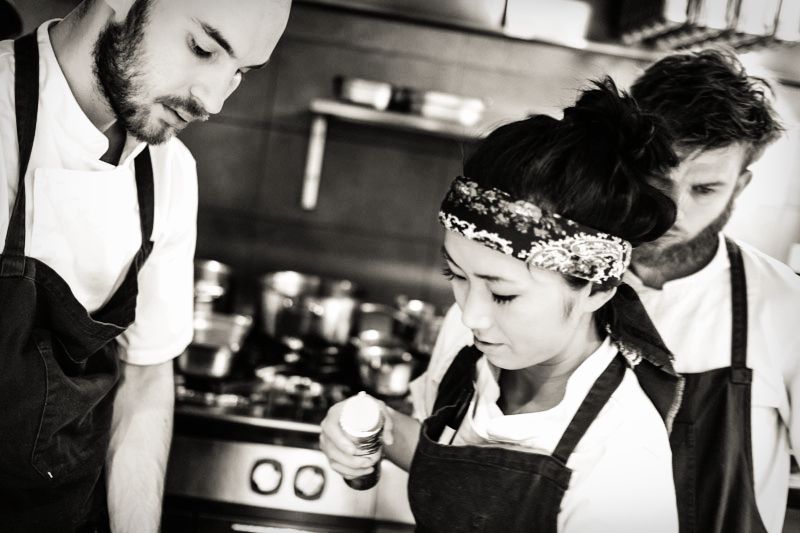 Around the world, chefs are quietly cooking up a storm—and much more. Being a chef today can mean everything from opening pop-up restaurants to launching social outreach programs—and, all the while, running an ambitious kitchen. Here are the five culinary talents we're keeping an eye on in 2017.
Lisa Lov (Tigermom, Copenhagen)
As the former sous chef of the acclaimed Relae, Lov helped shape Copenhagen's dining revolution. With Tigermom, due to open in the spring, she'll continue to push beyond Nordic boundaries, showcasing local ingredients in the bright, ethnic cuisines that express her Chinese-New Zealand-Canadian background.
Beau Clugston (Le 6 Paul Bert, Paris)
The Australian-born Clugston recently took over the kitchen of this well-regarded bistro and set to invigorating its menu with the creativity he honed at his former employer, Noma. His inventive tasting menu edges toward fine dining, while the restaurant's warm, buzzy atmosphere keeps it firmly in bistro territory.
Jeong Kwan (Baekyangsa Temple, Bukha-myeon, South Korea)
Eric Ripert, the celebrated chef of Le Bernadin in New York, considers Kwan among the best cooks in the world—a remarkable achievement for a Buddhist nun with neither a restaurant nor paying customers. With an episode of Netflix's foodie favorite A Chef's Table about her coming soon, the clamor for Kwan's vegetarian temple-cuisine is sure to grow.
Angela Dimayuga (Mission Chinese Food, New York)
Long a guiding force as executive chef at the rule-breaking Mission Chinese restaurants, Dimayuga is emerging from behind the scenes. Now managing partner, she'll be collaborating with the Massachusetts Institute of Technology on a project that will develop fermentation boxes—and health protocols—for restaurants .
Kamilla Seidler (Gustu, La Paz, Bolivia)
Seidler recently won the title of Latin America's best female chef for her ambitious cooking that has helped shape a sense of Bolivian terroir. In 2017, she'll oversee the expansion of Gustu's educational and social outreach programs, launching three bakeries and opening more of the Gustu schools that have already trained 1,700 young people for culinary careers.