Five Children and One Man Killed in Oklahoma House Shooting, Police Say
Five children and a man have died after a mass shooting inside an Oklahoma home on Tuesday morning.
Officers responded to a call reporting shots at a house in Muskogee around 1:30 a.m.
Inside the home in the 900 block of Indiana Street, officers found the bodies of a man and four children, Officer Lynn Hamlin of the Muskogee Police Department told reporters.
A woman and a fifth child were airlifted to hospital with life-threatening injuries. The child died in hospital.
When police arrived, a suspect was "leaving the residence with a gun in his hand," prompting an officer to fire one shot that reportedly missed.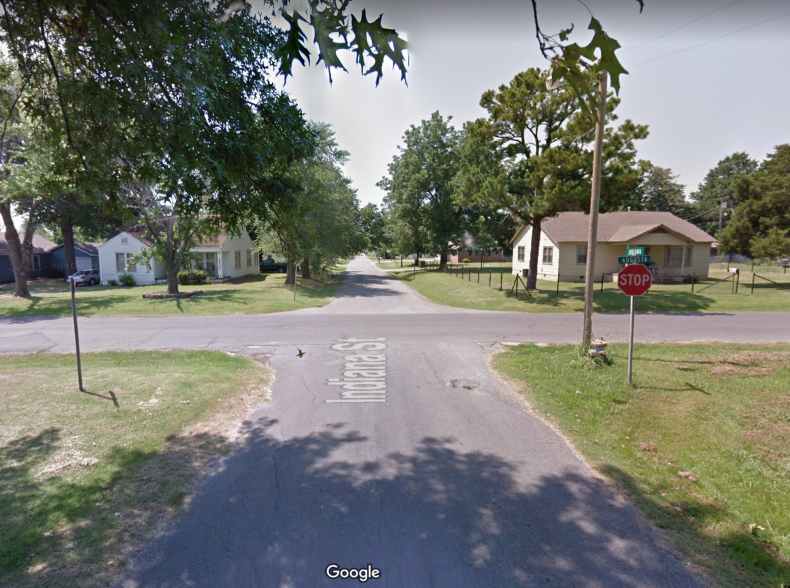 The suspect tried to escape, but was pursued by the officer on foot and taken into custody.
"One of our officers shot, fired at that suspect, missing him. The suspect ran off," Officer Hamlin said.
Authorities have not released the names of the suspect or the people who died. Police say the victims appear to be related.
Muskogee Police Chief Johnny Teehee said he believed this is a domestic incident and the suspect is related to the victims.
"I can't say how, but we believe the suspect in custody is related to the victims," Teehee told NBC.
Police in Muskogee—a city of about 38,000 people, 45 miles southeast of Tulsa—do not believe any other suspects are involved, adding that they have not yet identified any motives.
"We don't believe that it's random but we just don't have details yet of the why or what happened," Officer Hamlin said.
The suspect is being held in the county jail, Officer Hamlin told Newsweek. The woman's condition has not been released.
Meanwhile, a 15-year-old boy who survived the mass murder of his family inside their Indianapolis home on January 24 believes his own brother was the killer.
Xavier Childs was shot alongside his parents and siblings in the early hours of Sunday morning in the family home in the northeast of the city.
The teenager managed to escape the massacre but his parents Raymond and Kezzie Childs, both 42, brother Elijah, 18, sister Rita, 13, and Elijah's pregnant girlfriend Kiara Hawkins, 19, were all killed inside the Adams Street house.
Xavier Childs is recovering from his injuries in hospital and told police his 17-year-old brother shot the family, according to 13News.
On January 25, the Indianapolis Metropolitan Police Department Homicide detectives said they had identified and arrested a suspect in the murders but did not release a name.