Four American Passengers and Pilot Die After Aircraft Crashes Into Melbourne Mall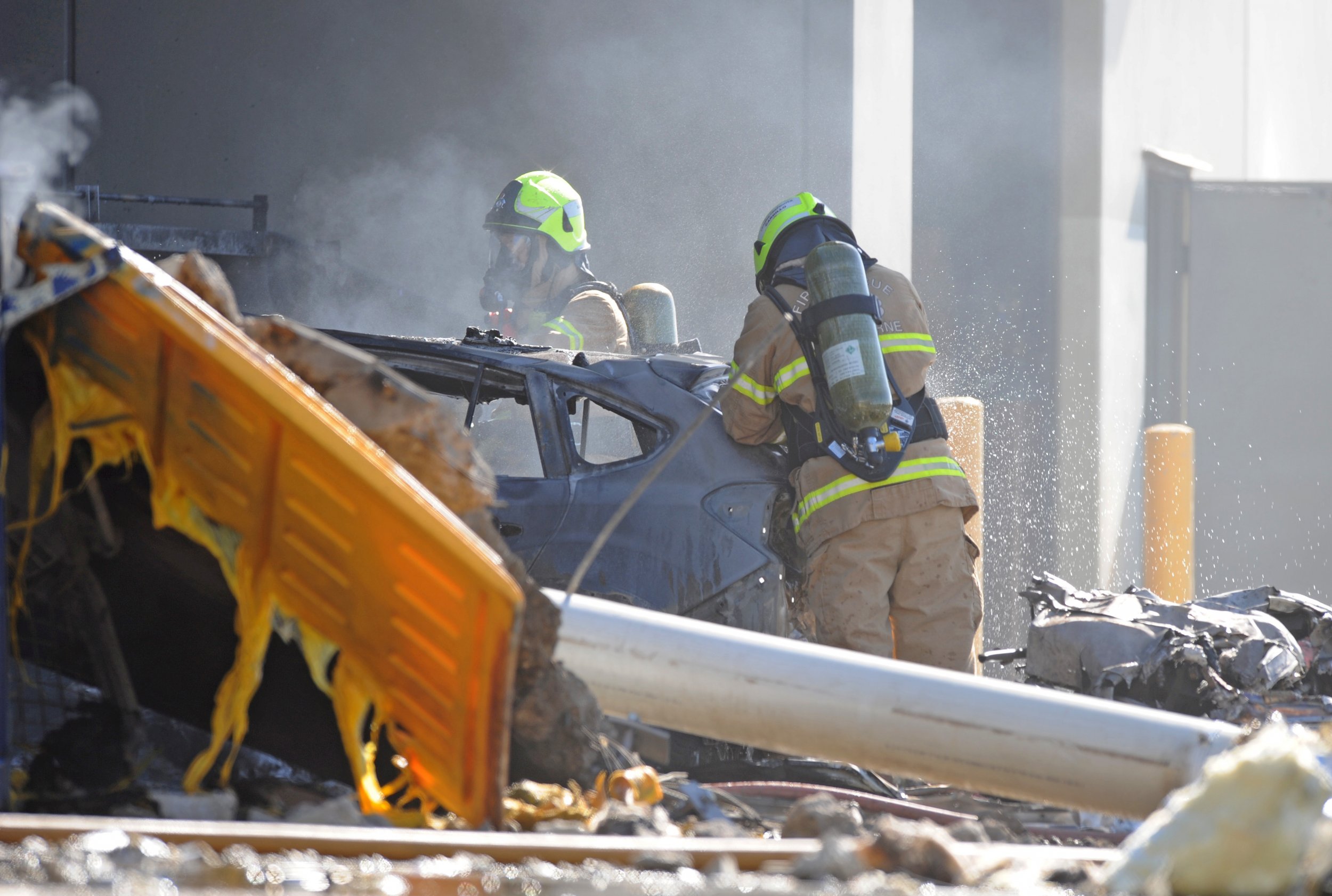 A light aircraft has crashed into the roof of a shopping mall near the Australian city of Melbourne, killing all on board. Four passengers, believed to be American, and an Australian pilot were in the plane.
Witnesses told police that the plane had "exploded on impact". The charter experienced "catastrophic engine failure" shortly after take-off from Essendon Airport, according to police.
No casualties or fatalities were reported on the ground. The plane crashed into the rear warehouse of a shop warehouse, which wasn't open to the public at the time. The accident occurred at 9am local time (22:00 GMT).
The plane was en route to Tasmania's King Island, and was piloted by 63-year-old Max Quartermain, who had flown for decades and had an "impeccable safety record." He was the owner of Corporate and Leisure Aviation, and had loaned the plane from MyJet to fly the four men to Tasmania.
"Looking at the fireball, it is incredibly lucky that no-one was at the back of those stores or in the car park of the stores, that no-one was even hurt," said Victoria Police Assistant Commissioner Stephen Leane, the BBC reported.
Local newspapers suggested that two of the men were heading to Tasmania to play golf. According to The Australian newspaper, two of the men who died have been named on social media by their families as Greg Reynolds de Haven and Russell Munsch.
"Dear friends and family, my handsome athletic big brother was killed today in a plane accident while on his 'once in a lifetime' trip to Australia," De Haven's sister, Denelle Wicht, posted on social media.
The crash is the Australian state's worst aviation disaster since 1978, when six people were killed after a light aircraft crashed into a somebody's house.