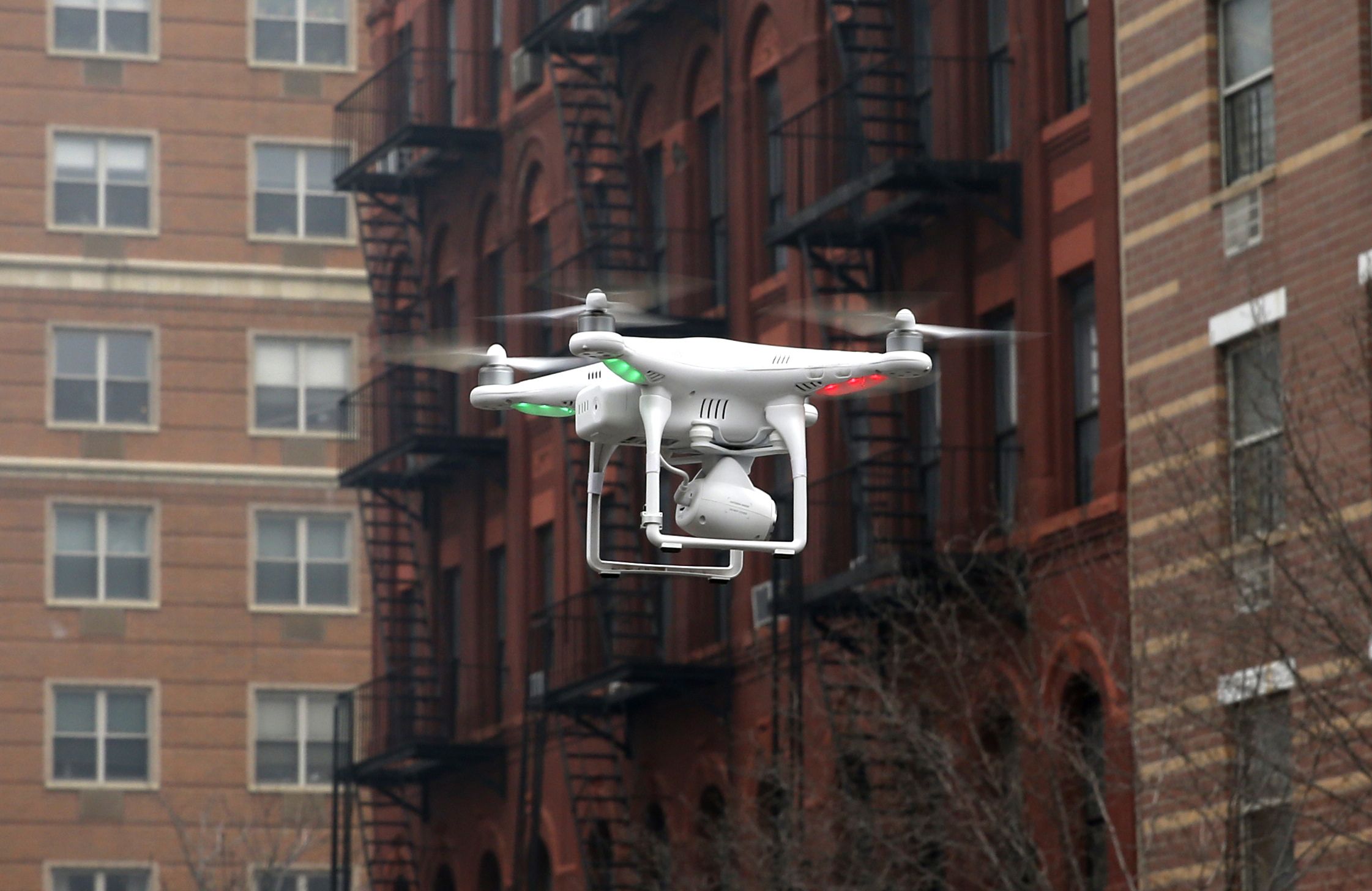 Christmas is in two months, but it's never too early to brainstorm gift ideas for your family. With the surging popularity of hobbyist drones—more than a million drones are expected to be sold this holiday seaso—perhaps you are considering one for your loved ones.
One caveat: Someone will likely have to register the drone or face fines and other unspecified punishments from the government, which is trying to hammer out the details as this is being written. But for consumers, registering should be painless and should not detract from the experience.
Shopping for drones can be pretty intimidating. Here are five drones to consider, broken down by level of experience so that anyone—including your grandma—can grab a remote and take to the skies.
For the Newest Members of the Family: Hubsan X4 Quadcopter
The simplest drones are easy enough for kindergartners to fly—under proper parental supervision, of course. The Hubsan X4 Quadcopter is a great beginner model, as its ability to stabilize in air and its responsiveness from the transmitter make flying stress-free. The best part might be its price: At just $34 on Amazon, this quadcopter offers great bang for your buck.
For the Speed Devils: STORM Racing Drone Type A-V2
The Hubsan X4 Quadcopter provides a stable, intuitive flying experience—but not everybody wants that. Some people have a need for speed and dream of racing through forests like in Star Wars.
Most serious racers build their own drones with assembled parts, but there are good ready-to-fly drones available. STORM Racing Drone Type A-V2 is tiny—only 250 millimeters from motor to motor—and built for speed. With a 200-megawatt video system in front, the pilot can zigzag through whatever airspace, no matter how tight. With its $360 price tag, it is a big jump from Hubsan.
For the Indoor Lovers: Fineco FX-1 Nano Drone
For those few who want to fly a drone but never want to leave home, the Fineco FX-1 Nano Drone might do the trick. At the size of a matchbox, the Fineco FX-1 whizzes around the house doing 360-degree flips and will barely leave a dent if it crashes into anything. The battery lasts for five to six minutes of flight and needs to be recharged for up to 30 minutes. The biggest selling point might be its price, currently on sale for $33.
For the Amateur Videographer: DJI Phantom Aerial UAV Drone Quadcopter
One of this drone's biggest selling points is the high-altitude panoramic shots the pilot can record. The Phantom Aerial UAV Drone Quadcopter—from DJI, arguably the most familiar drone brand on the market today—comes with a GoPro mount. (The GoPro camera is not included.) It's being sold for $490 on Amazon, which is actually on the lower end for DJI drones. Just make sure to avoid flying your Phantom in public airspace or at private ski resorts if you don't have proper authorization.
For the Ultimate Drone Experience: DJI Phantom 3 Professional Quadcopter
There's always those family members who want the best drone on the market right now, no matter the cost. Get them the DJI Phantom 3, which is equipped with a 4K UHD video camera. The Phantom provides even more stunning clarity than a GoPro.
The Phantom 3 can record or even live-stream to YouTube, with remarkable stability regardless of the wind or weather. With software upgrades coming through on a frequent basis, the DJI Phantom is improving with every passing month. Of course, a drone of this caliber will take a chunk out of your wallet. The quadcopter is going for $1,059 on Amazon.