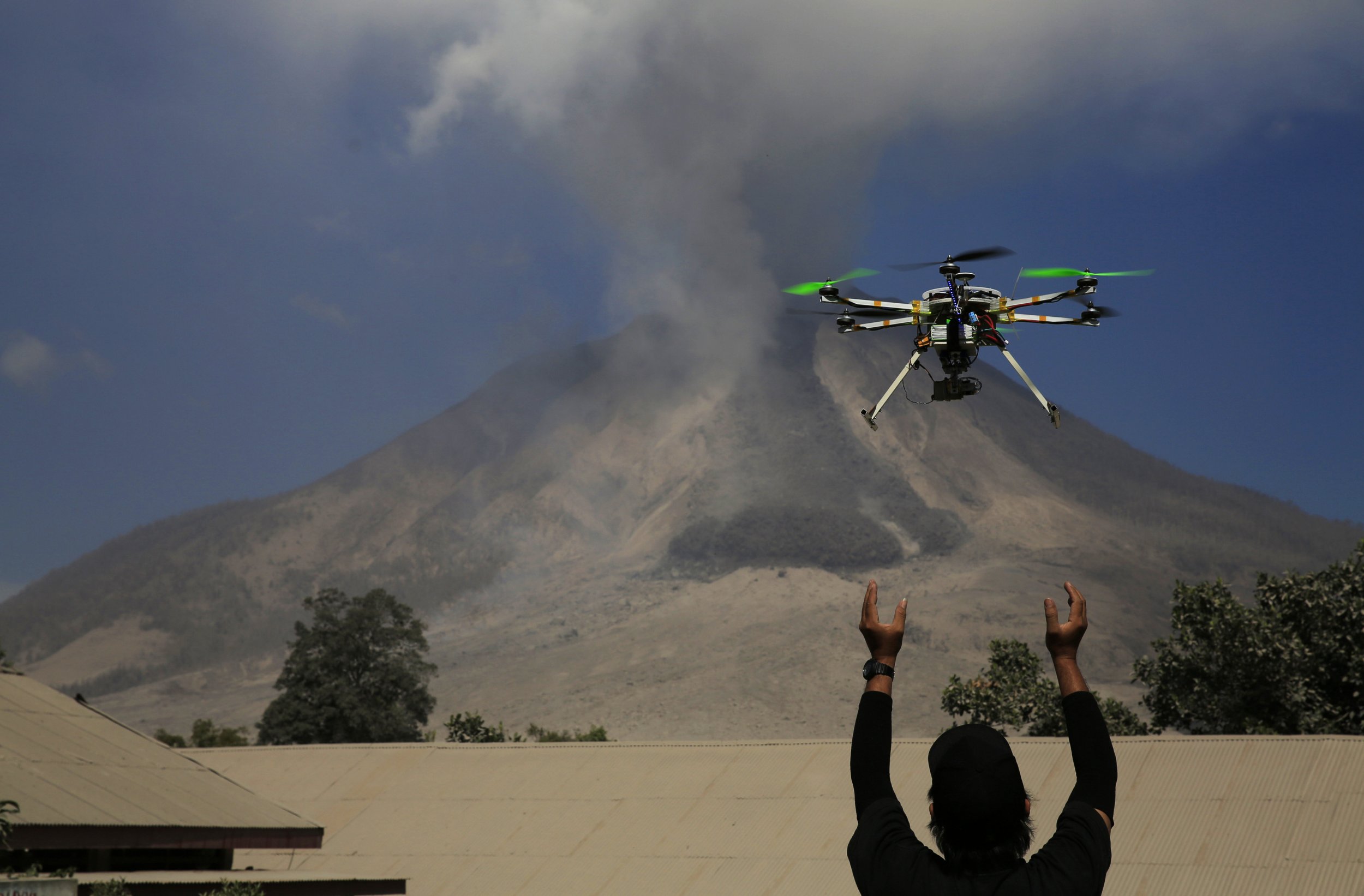 Once reserved for do-it-yourself enthusiasts, drones have never been more accessible or popular. Dozens of types of prepackaged aircraft are available this holiday season, and more than 1 million are expected to be sold, according to government officials.
Compared with other electronics, such as laptops, there aren't as many discounts for drones this Black Friday. But there are still deals. Here are five drones to consider while you're waiting in line in the cold.
Sky Viper X-Quad R/C Drone ($25; Wal-Mart )
The Sky Viper is a robust 20-inch-long drone that's a good option for the new hobbyist. It doesn't have the best ratings, but it's affordable. Currently priced at $70 at Walmart, the Sky Viper will soon go on sale for less than half that amount. There are other drones you can buy for around the same price, but many of them are minidrones—aircraft that can fit in the palm of your hand.
Sky King Quadrone With Camera ($100; JCPenney)
This aircraft is for more serious drone enthusiasts. It comes with a 0.3-megapixel camera and a 4 gigabyte SD card to record photos and videos while buzzing across the sky. It's on sale for two-thirds of its original sticker price, but you can knock off $50 if you use a mail-in rebate.
Parrot Rolling Spider Drone ($70; Target)
This is one product that's true to its name. While most drones have plastic barriers surrounding their motor blades, the spider drone has removable wheel-shaped barriers on the side. Coupled with its oversized wheels, this makes the aircraft look a bit like a daddy longlegs. It's also 30 percent off.
Parrot Bebop HD Video Drone ($395; Target)
For some drone enthusiasts, a 0.3-megapixel drone camera just isn't good enough. If you are one of them, consider this aircraft, one of best drones sold at any big-box stores in the U.S. The Parrot Bebop has a 140-megapixel camera that can record videos at 1080p. Now that it's being sold at a 20 percent discount, this aircraft is more than worth it.
DJI Phantom 3 Standard ($599; DJI)
This drone is the gold standard for the industry. The main reasons: its stabilizing, high-quality camera and long battery life. It's also made by DJI, which is known as one of the best drone manufacturers in the world. Even with the 25 percent discount, Phantom might not be for everybody. But for the hardcore enthusiast, it's a must-have.