Five Facts About Zoe Lofgren: First Woman to Address Senate As Impeachment Manager
Representative Susan Ellen "Zoe" Lofgren made history Tuesday as the first woman to speak on the Senate floor as an impeachment manager during President Donald Trump's trial.
The California Democrat is one of the seven House members chosen by Speaker Nancy Pelosi to serve as managers in the impeachment trial. The others are Jason Crow, Sylvia Garcia, Val Demings, Hakeem Jeffries, Jerry Nadler and Adam Schiff.
During her remarks Tuesday, Lofgren pressed Republicans to allow for the subpoenaing of records and witnesses before the trial officially began. However, the GOP-controlled chamber voted against every amendment brought to the table by Democrats on the issue.
"Not a single president has issued a blanket direction to his administration to produce no documents and no witnesses," Lofgren said. She added that "we don't know with certainty what the documents will say. We simply want the truth, whatever that truth may be. So do the American people."
Lofgren, a 13-term congresswoman, is the most experienced lawmaker when it comes to presidential impeachment and is likely to be instrumental as Democrats make the case for Trump's removal in the Senate trial. Here are five things you need to know about her as the proceedings begin.
This Is Her Third Impeachment Proceeding
Lofgren is the only member of Congress to be involved in the three impeachment investigations of the modern era.
As a law student in 1974, she assisted the House Judiciary Committee in drafting impeachment articles against President Richard Nixon in the Watergate scandal. (Nixon resigned before he could be impeached by the House.) Two decades later, in 1998, she was serving on the committee as an elected representative during President Bill Clinton's impeachment trial.
Before she was picked to serve as an impeachment manager, Lofgren told CNN that less-experienced Democrats should "familiarize themselves" with the precedents set by past impeachment inquiries.
"It's not just whatever you think," she told the outlet. "We are the product of our history, and we should be creatures of our law—the most important of which is the Constitution."
She Resisted Calling for Trump's Impeachment Over the Russia Probe
Lofgren was one of the few House Democrats who didn't call for Trump's impeachment on charges that he obstructed former special counsel Robert Mueller's probe into Russian election meddling.
In his report, Mueller highlighted 10 instances of possible obstruction of justice by the president. While many lawmakers called for Trump to be impeached because of these instances, Lofgren said that Democrats hadn't adequately made the case to the American people that Trump obstructed justice during Mueller's probe. She later said they'd relied too heavily on the Mueller report to make the case for them.
But she does support his impeachment and removal for his dealings with Ukraine. She told The New York Times that she believed the House's two articles of impeachment (abuse of power and obstruction of Congress) were "well crafted" and "supported by the evidence."
She's a Former Immigration Attorney and Immigration Law Professor
Before becoming an elected official, Lofgren practiced immigration law as a partner at the Webber & Lofgren firm in the late 1970s. She also taught immigration law at the University of Santa Clara School of Law from 1977 to 1980.
She currently serves as the chair of the Subcommittee on Immigration and Citizenship and is known for her interest in immigration policy. In 2010, as a result of her work on the Development, Relief and Education for Alien Minors (DREAM) Act, Pelosi presented Lofgren with the gavel used to preside over the House's passage of the legislation. (It later died in the Senate that year.)
Lofgren has been a critic of many of the immigration policies enacted by the Trump administration. Last year, Lofgren slammed the administration for its "zero tolerance" rule that forced families to be separated at the U.S.-Mexico border.
"The Administration's family separation policy has stained the legacy of our nation and will have lasting negative effects on those who were subjected to it," she wrote. "The effect of this policy on children is particularly reprehensible and will undoubtedly leave lasting trauma for years to come."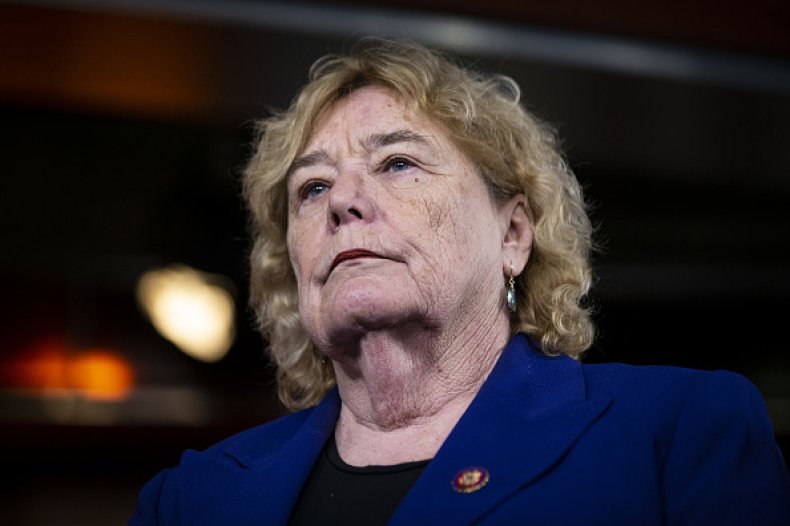 She's a Leading Advocate for Digital Rights and Online Privacy
Lofgren, whose congressional district includes Silicon Valley, has consistently sponsored legislation that strengthens the public's right to access information and protects users' rights.
Last year, Lofgren teamed up with Representative Anna Eshoo to introduce the Online Privacy Act of 2019. The bill would create a Digital Privacy Agency that would enforce the law and protect users' privacy rights.
"Our country urgently needs a legal framework to protect consumers from the ever-growing data-collection and data-sharing industries that make billions annually off Americans' personal information," she said in a statement.
She's the Daughter of a School Cafeteria Cook and a Beer Truck Driver
According to her congressional biography, Lofgren's mother was a school cafeteria cook, and her father was a beer truck driver. She was raised in the suburbs of San Francisco and attended public schools. She earned a California State Scholarship to study at Stanford University, where she received a bachelor's degree in political science.
"I have been a lifelong Democrat. My parents were modest working people who were FDR Democrats, which is to say that is the first president that they voted for. Growing up, we always worked in elections for one candidate or another, and we always sat around the dinner table and discussed the political issues of the day," she told Western Growers magazine in 2013.