Five Films to Watch at the Sundance Festival 2016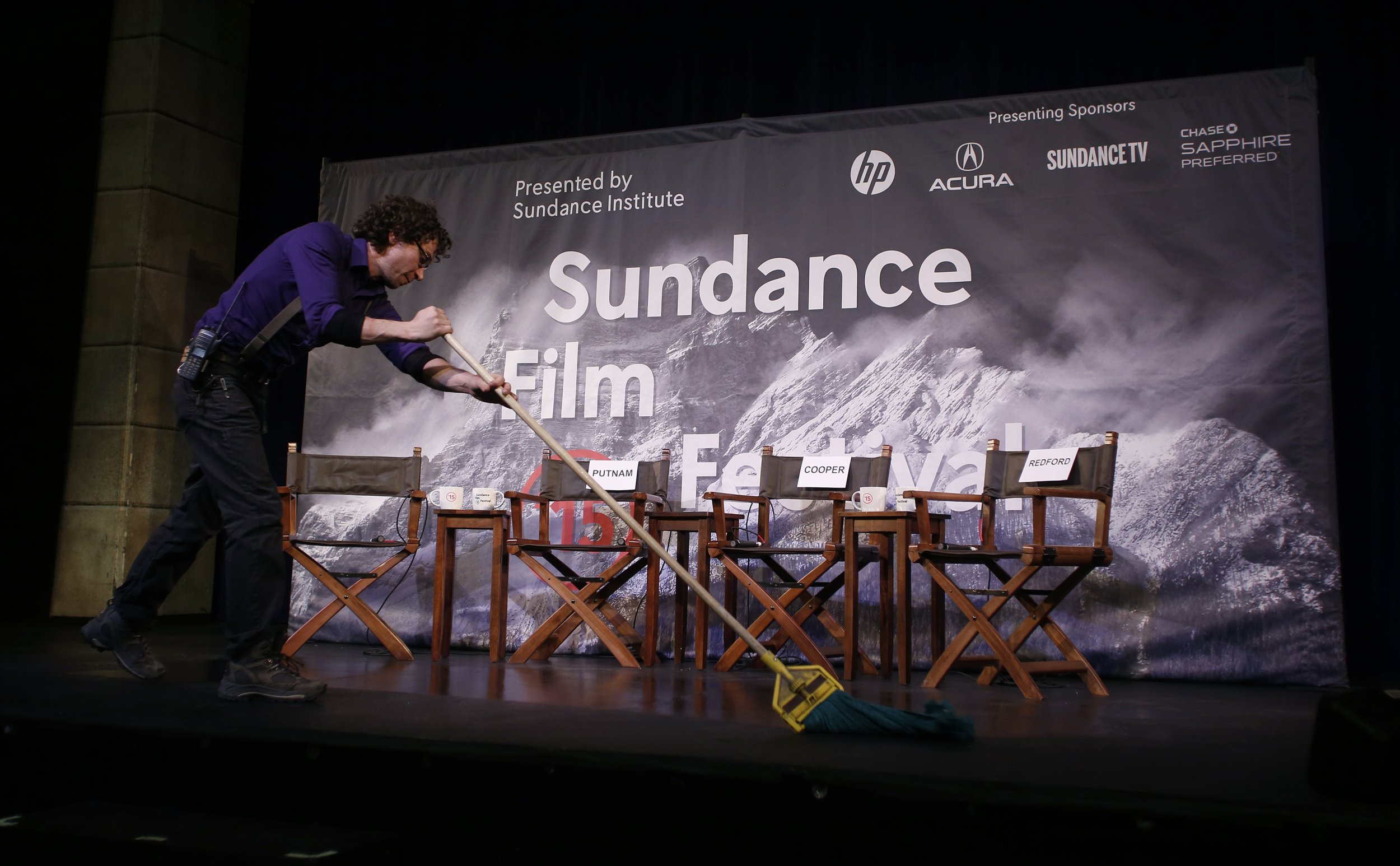 The Sundance Film Festival, the world's largest independent film festival, attracts thousands of cinema lovers and industry insiders to Park City, Utah for its annual showcase of the best independent moviemaking.
Comprising 14 different categories, the event, which was first held in 1978, plays host to an array of established and upcoming talents.
We take a look at the feature films and documentaries which will be the hot tickets of this year's festival.
Christine
Directed by: Antonio Campos
Starring: Rebecca Hall, Michael C. Hall, Maria Dizzia
Why: On July 15 1974, Florida news reporter Christine Chubbuck committed suicide during a live broadcast. Prior to this, the journalist had spoken openly about her battles with depression and previous attempts to end her own life.
Antonio Campos' film starring Rebecca Hall as Chubbuck is already receiving wide acclaim—Variety calls Hall's portrayal "a tour de force performance." The producers of the film are also benefitting from a healthy dose of free promotion as the same topic is covered in Robert Greene's documentary-style, "cheap '70s soap opera" version titled Kate Plays Christine, which is also showing at Sundance.
The Birth of a Nation
Directed by: Nate Parker
Starring: Nate Parker, Armie Hammer, Gabrielle Union
Why: Sundance veteran Nate Parker, who starred in Spike Lee's Red Hook Summer, presents the true life story of Nathaniel Turner, a black slave who led a successful rebellion in Virginia in 1831.
The film drops at a time of continued racial tension in the U.S, and against the backdrop of accusations that the movie industry is not diverse enough. Parker will be inspired by the success of Steve McQueen's 12 Years A Slave, which demonstrated an appetite among today's audiences to confront the issue of slavery.
Newtown
Director: Kim A. Snyder
Why: Speaking at a press conference on January 5 announcing new executive actions on gun ownership, President Barack Obama wept as he recounted the story of how 20 children and six teachers were murdered in 2012 at Sandy Hook Elementary School, Newtown, Connecticut.
Kim Snyder's documentary gains access into the lives of families who lost loved ones on that fateful December afternoon. She aims to "tell a story of collective grief" and how communities piece themselves back together after.
"There are so many stories," Snyder says. "What I really wanted to do most was a human portrait of this community."
The tragic effects of mass gun violence are also explored in Tim Sutton's fictional drama Dark Night. The film weaves together the lives of seven people on the day they are killed in a mass shooting at a multiplex cinema.
Sing Street
Directed by: John Carney
Starring: Ferdia Walsh-Peelo, Lucy Boynton, Jack Reynor
Why: John Carney (Once) directs this charming comedy about Conor (Ferdia Walsh-Peelo) a 14-year-old Dublin boy whose adolescence is turned upside down when his parents are no longer able to afford his private school education and he is enrolled in an inner-city public school.
Conor's time is soon taken up by two things: trying not to get beaten up and his new band, formed to impress the girl of his dreams, Raphina (Lucy Boynton).
With advice from his older brother, such as "no woman can truly love a man who listens to Phil Collins," Conor must successfully navigate his way through his new environment and feelings of love.
Maya Angelou and Still I Rise
Directed by: Bob Hercules and Rita Coburn Whack
Why: Author, activist, poet, and calypso dancer Maya Angelou lived a creative existence that touched the lives of people around the world.
Bob Hercules and Rita Coburn Whack's documentary "weaves her words with rare and intimate archival photographs and videos" covering Angelou's life from her childhood right up to her becoming a global icon.
The Sundance Film Festival will run from January 21 to January 31 in Park City, Utah.