Five Health IT Trends for 2023
As healthcare continues to evolve in 2023, we can all look forward to seeing what exciting new developments emerge in the healthcare technology space.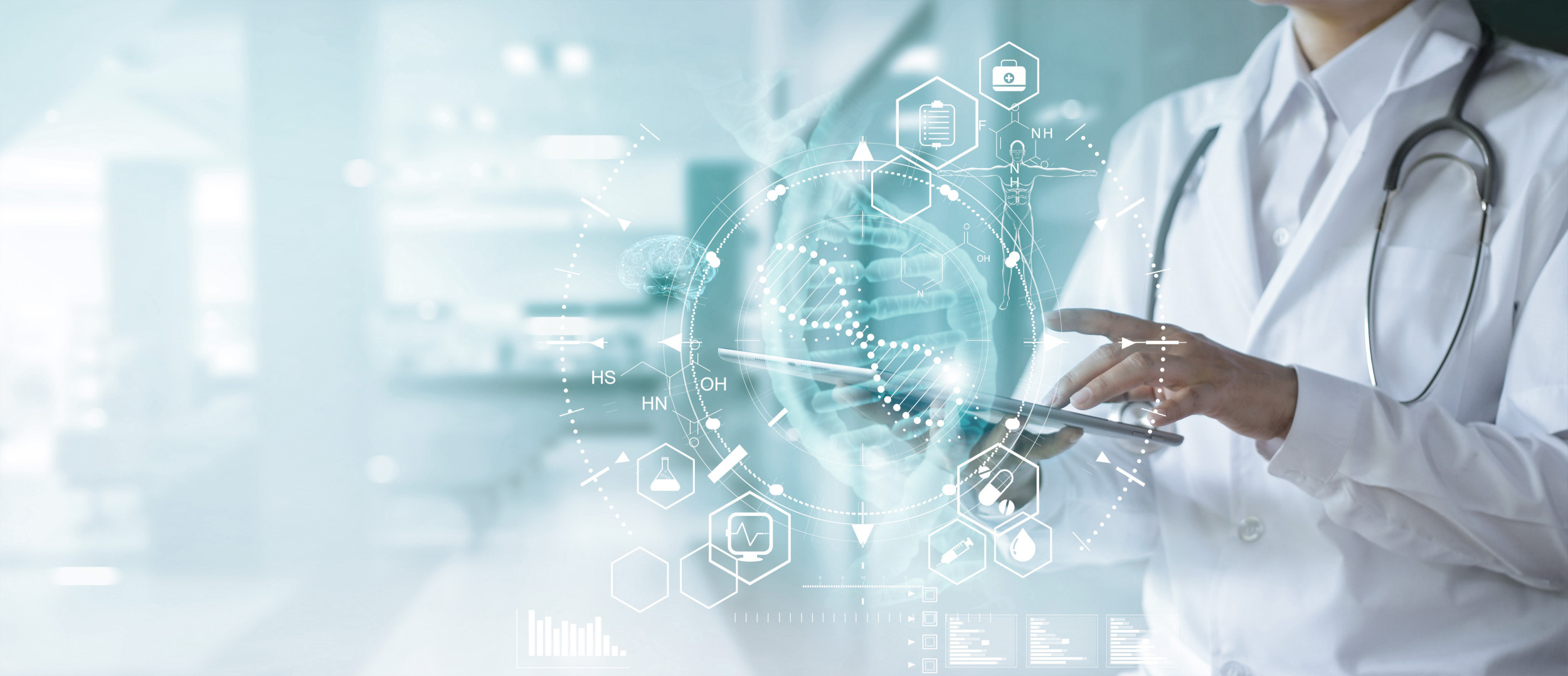 Health IT has undergone a remarkable and rapid transformation in the years following the COVID-19 pandemic. Fueled by the sudden demand for virtual care, healthcare technology has continued to advance and adapt to the evolving needs of consumers, which puts the burden on healthcare executives to keep up. Here are five IT developments you'll want to keep an eye on in 2023.
Trend 1: Cybersecurity
Forty-three percent of health industry executives cite cyberattacks as one of their top concerns, according to the results of a 2022 PwC survey. The volume of confidential patient data and the increase in "smart" (internet-connected) medical devices and wearables make this industry an attractive target for cybercriminals, who prioritize threat identification and neutralization. (One of the more famous examples of cyber theft in healthcare occurred in 2016, when Hollywood Presbyterian Hospital paid a $17,000 ransom in bitcoin after a hacker seized control of its computer systems.) Interestingly, healthcare executives are increasingly using artificial intelligence to identify and respond to these threats.
Trend 2: Care Outside the Doctor's Office
The past few years have seen a complete reimagination of the traditional doctor-patient relationship. Patients are increasingly taking advantage of telehealth options, from telephone triage nurses to videoconferences with physicians for less urgent health conditions. The pandemic also increased the visibility of pharmacies as frontline providers of services such as vaccines and specimen collection. Patients' increased agency in their own healthcare journey makes technological capabilities like cybersecurity, communication, and digital tech like wearables and apps a top IT priority.
Trend 3: Supply Chain Challenges
PwC analysts also found that, more than those in other industries, executives in healthcare are highly concerned about supply chain challenges. Similarly, three-quarters of respondents of a McKinsey survey of healthcare leaders said they expect to take an increasingly strategic view of the supply chain going forward.
Strategies for creating a more resilient healthcare supply chain include stronger executive engagement and investments in on-the-ground personnel who can build relationships across the network. They also include building digital supply networks in which central business functions such as finance and purchasing can talk to each other on a single, integrated technological platform. The creation of digital supply networks can minimize the delays and expense of a traditional, linear supply chain and replace it with a network that's connected, faster, and more responsive.
Trend 4: Interoperability
Healthcare interoperability refers to the coordinated exchange of information across devices, networks, and information systems that can result in improved patient outcomes.But that information, or data, by itself isn't useful. To actually improve people's health, clinicians have to be able to piece together disparate pieces of information to draw informed conclusions. From an IT standpoint, that starts by organizing and adhering to standards in vocabulary, content, format, privacy and security, and identification, as identified by the Healthcare Information and Management Systems Society. That's why Daniel Brillman, founder and CEO of healthcare technology company Unite Us, called interoperability a "top priority" in 2023.
Trend 5: Staffing
As I've discussed in previous articles, recruiting and retaining personnel in healthcare promises to remain a top priority in 2023, and that priority has significant implications for health IT:
As healthcare continues to evolve in 2023, we can all look forward to seeing what exciting new developments emerge in the healthcare technology space.