Congress once again grilled the CEOs of Google, Facebook and Twitter in a five-hour House Energy and Commerce Committee hearing last Thursday. The focus this time: misinformation. The Democratic majority called the hearing to delve into the misinformation recently spread on big tech's platforms related to the COVID-19 virus and vaccines, as well as extremist content leading up to the January 6 attack on the Capitol. But the questions asked on Thursday of the big tech CEOs ranged far and wide, covering the many types of threats that tech giants pose to the American public today.
Thursday's hearing provided five key points that can help chart a path forward for those hoping to hold big tech accountable:
1. There is clear bipartisan resolve to take on big tech.
The fact that this hearing was held by the Democrat-controlled House should not be overlooked. Republicans have long been raising the alarm over big tech's abuses, especially the industry's treatment of the Trump administration. Republicans also received the strong support of President Trump to go after Silicon Valley. Senate Republicans held several big tech hearings in the end of 2020. So the fact that Democrats are now holding these hearings is pivotal. This bipartisan agreement means the momentum is there to actually pass legislation to hold big tech accountable.
2. The two parties have differing main concerns around big tech.
While bipartisan agreement about the need for legislation and regulation compelling large tech firms to act in the public interest is key, Democrats and Republicans do not, for the most part, share the same concerns. As evidenced by the title of Thursday's hearing, the Democrats' main concern is the spread of misinformation and extremist content on social media platforms. Republicans, on the other hand, are more concerned by the censorship of conservative voices and speech on big tech platforms. Conservatives also want online platforms to be liable for illicit content, such as online child sexual exploitation, hosted and shared on their sites.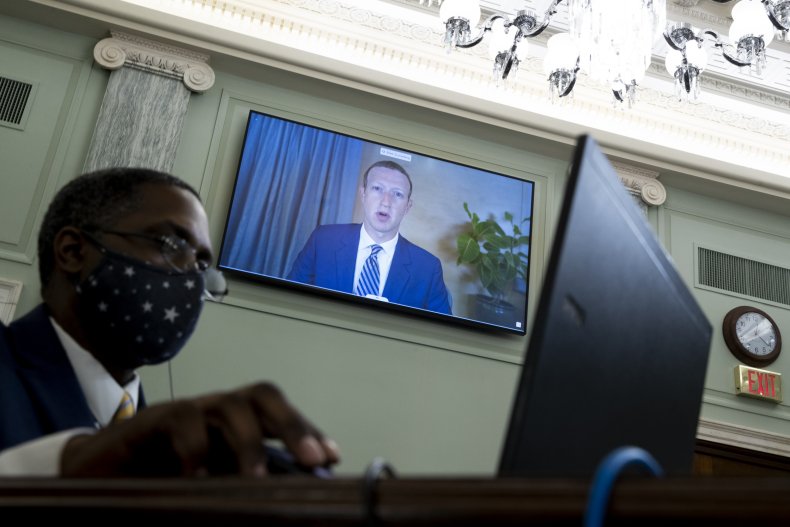 3. One shared concern emerged from both parties: big tech's danger to children.
Although lawmakers were trying to advance disparate agendas, one bipartisan theme emerged from the hearing: the dangerous effects of big tech's services on children. Rep. Cathy McMorris Rodgers (R-Wash.) stated, "Remember, our kids—the users—are the product. You—big tech—are not advocates for children. You exploit and profit off them." Rep. Kathy Castor (D-Fla.) highlighted recent studies on the relationship between hours spent on social media and mental health challenges in youth, noting the rise in youth suicide rates and hospitalizations for self-harm. Rep. Bob Latta (R-Ohio) also highlighted the issue of online child exploitation, sharing the tragic story of a 15-year old girl who took her own life after being stalked and harassed on Facebook. Both sides of the aisle are clearly concerned with how the big platforms use their algorithms "to drive addiction," as well as the role they play "in child grooming and trafficking." This concern suggests a good common ground where bipartisan legislation can begin to rein in big tech.
4. Section 230 should not be repealed, but reformed.
Section 230 was heavily debated in Thursday's hearing. Facebook's Mark Zuckerberg offered his own suggestions for reform measures, which arguably wouldn't affect big tech's behavior but only stifle Facebook's competition. While Democrats and Republicans disagree on the exact reforms needed to fix Section 230, it is clear that repealing the statute entirely is not the answer. Coming to a bipartisan reform agreement could be a long battle, but the perfect must not be the enemy of the good here. Immediate reform is necessary. Congress should look to the Justice Department's September 2020 legislative proposal on Section 230, which was informed by experts on both sides and offers a balanced approach to current issues. Congress needs to come together quickly to pass meaningful reform, because until it does, tech giants will continue to improperly hide behind the current immunities in Section 230.
5. Congress must keep the pressure on. Big tech cannot be allowed to "self-regulate" any longer.
It is clear from Thursday's hearing that big tech cannot be trusted to regulate itself any longer. It's made up of businesses, so profit is the bottom line. Twitter CEO Jack Dorsey tweeted during the hearing, "If we woke up tomorrow and decided to stop moderating content, we'd end up with a service very few people or advertisers would want to use. Ultimately, we're running a business, and a business wants to grow the number of customers it serves." Big tech has no incentive to change its behavior, and it was evident that its leaders believe they are doing enough already in response to Congress's concerns with their internal moderation efforts. Big tech's incentives are simply not aligned with the public interest, so it is time for Congress to exercise its power to legislate and realign those incentives with the best interests of Americans.
Thursday's hearing was a good first step, but Congress must keep up the pressure on Silicon Valley and do the hard follow-up work of passing bipartisan legislation to hold it accountable. Democrats and Republicans in both houses will have to put aside partisan differences and become a united front against big tech. Congress also should look for allies among state attorneys general (many of whom have already initiated joint lawsuits against tech companies) and anti-tech Biden appointees like Tim Wu and Lina Khan. The executive branch and state attorneys general have the power to address anticompetitive practices without congressional legislation. Building a diverse coalition of actors across all branches and levels of government will be key to successfully taking down the Silicon Valley giants.
Clare Morell is a policy analyst at the Ethics and Public Policy Center in Washington, D.C., where she works on EPPC's Big Tech Project. She most recently worked as an adviser to Attorney General Bill Barr at the Department of Justice, where she also served as an editor for the Presidential Commission on Law Enforcement. She lives with her husband and son in Washington D.C.
The views expressed in this article are the writer's own.