Five Keys to Summer's Top Blockbuster Sequel, Cavaliers vs. Warriors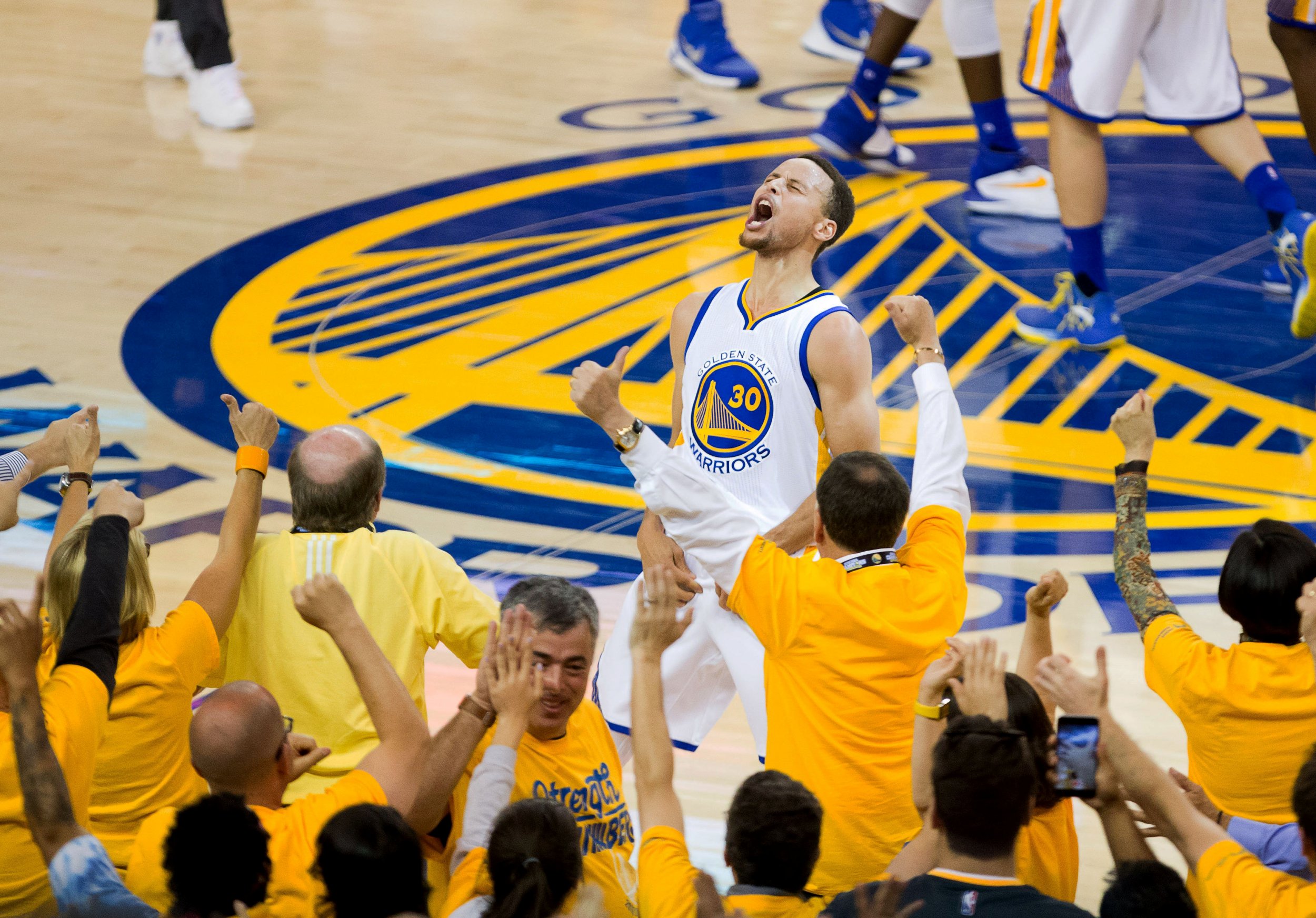 Welcome to the 2016 NBA Finals, or as I am dubbing them, "The Amazing Adventures of Cavaliers and Klay." It's the rematch America wanted, the Cleveland Cavaliers vs. the Golden State Warriors. It is, by far, the summer's hottest blockbuster sequel. Here are five keys to the series:
1. Drone Strikes
As in modern warfare, shots fired are now being aimed at their targets from great distances (23 feet, 9 inches and beyond, but only 22 feet from the corners). It is no coincidence that the Cavaliers have made more 3-pointers per game in the postseason (14.4 to Golden State's 12.5) than anyone, nor that the Warriors have made more overall (213 to Cleveland's 202; the Cavs have played three fewer games) than any other team in the postseason. The NBA has entered its interballistic era, and the Cavs and Dubs are making a profound point here: 3s are worth more than 2s.
The Warriors stroked 1,077 3-pointers, or 13.1 per game, this season, and Stephen Curry drained 402. Both figures not only led the league but also are NBA records. Meanwhile, the Cavaliers finished in a tie for second in 3s made, with 880, 10.7 per game. The pedestrian statistician will pore over respective shooting percentages between 2-pointers and 3-pointers and risk/reward (e.g., shooting 33 percent from beyond the arc will net you 99 points on 100 shots, whereas you'd have to shoot 50 percent from inside the arc to surpass that with 100 points), but your advanced stat guy will notice that there is a higher opportunity for offensive rebounds off missed 3s.
Besides, 3-pointers incite more mass hysteria inside NBA arenas than do T-shirt cannons. How many times in the recently completed seven-game classic between Golden State and Oklahoma City did the Warriors leave OKC, well, thunderstruck by a barrage of 3s? Remember Curry's 17-point, third-quarter barrage in Game 2? Klay Thompson's 19-point third quarter in Game 6? Like three-run homers, 3-pointers tend to alter the momentum of a game.
In the final two games of the Golden State–OKC series, the Warriors connected on 38 of 82 threes, or 46 percent. The Thunder, by contrast, converted just 10 of 50, or 20 percent. "They beat us in the 3-point line the last two games," said OKC's Kevin Durant, who bowed out of this postseason as its leading scorer (28.5 points per game). "We beat them everywhere else. They beat us from the 3-point line, and that was the series."
That's the new NBA.
Five of the top seven 3-point shooters in these playoffs suit up for Cleveland or Golden State. Thompson leads all players in 3s with 77, while Cavaliers mid-season pickup Channing Frye has the top percentage of anyone who has attempted 10 or more at 57.8 percent. The NBA drone era is upon us. The next step is to see how defenses will respond to it.
2. Believeland
LeBron James is, to use Larry David's pet phrase, "Prit-tee, prit-tee good." King James is playing in his sixth consecutive NBA Finals and his second straight with Cleveland. The Cavaliers fell in six games to the Warriors last June, but James was without Kyrie Irving and Kevin Love (both injured) for almost the entire series.
Golden State's Andre Iguodala was named the NBA Finals MVP last season, but anyone with eyes and a cerebral cortex recognized that James was by far the supreme player in that series. The Akron native averaged 35.8 points, 13.3 rebounds and 8.8 assists per game (all series highs), yet failed to garner the MVP trophy. And Bernie Sanders is complaining that the Democratic primaries are rigged.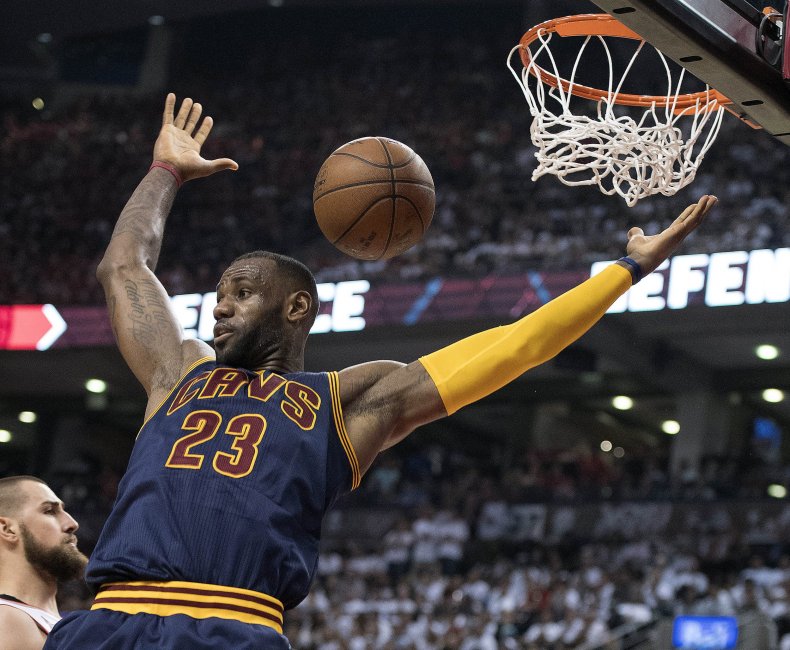 James was far less upset about losing out on the Bill Russell Award (what they call the MVP trophy) than he was on failing to give his quasi-hometown (Akron is 40 miles south) its first major sports championship since 1964. But last June, minus Irving and Love, the Cavs' two best players after the King, he was simply outnumbered. This June, he will not be.
When James announced via a story on SI.com in July 2014 that he was leaving the Miami Heat to return to his original NBA team, he succinctly stated why: "What's most important for me is bringing one trophy back to Northeast Ohio."
3. Pied Piper
The HBO comedy Silicon Valley revolves around a fictitious tech startup based in Palo Alto, California, called Pied Piper. Just across the water resides the Bay Area's true pied piper, Curry. The two-time defending NBA MVP has overcome both a minor ankle injury and a more serious knee sprain this postseason, plus Russell Westbrook chuckling at the suggestion that Curry is an "underrated" defensive player. Yet there he was in Game 7 of the Western Conference finals, scoring a game-high 36 points, including a coup de grace 3-pointer to put the series to sleep (granted, Westbrook was not sneering at Curry's offensive potency, but why even agitate him?).
"Why is Stephen Curry's toughness still being questioned?" someone asked Warrior coach Steve Kerr after the Memorial Day clincher. "Because he looks like he's 12," answered Kerr.
Thompson, Curry's Splash Brother, is almost Curry's equal. His 41 points in Game 6 at Oklahoma City salvaged the Dubs' season and spared us all from endless blather about how a 73-9 team, the best regular-season squad in league history, had choked by failing to advance to the Finals. Thompson is a legitimate superstar—he holds the NBA record for most points in one quarter, 37—but Curry is the team's charismatic leader, it's David who slays 7-foot goliaths (ask OKC's Steven Adams about that).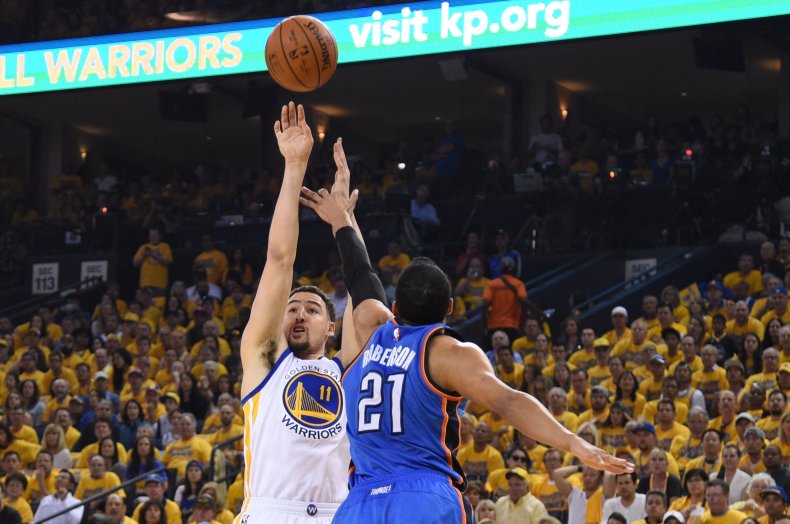 What will be highly intriguing is to see how the Cavs guard Curry...and Thompson. James is as good a defender as anyone in the NBA. Matthew Dellavedova does not start, but no one is better at getting under an opposing player's skin (and getting away with the occasional dirty play on an opposing guard). He's the Gavin Belson of these Finals.
4. Obligatory Game of Thrones Parallel
Winterfell. Castle Black. King's Landing. The Eyrie. Dorne. Even Meereen. If there's one constant on Game of Thrones besides a rousing, dragon-aided pep talk by Daenerys Targaryen, it's that every kingdom finds itself under new leadership. OK, nearly every kingdom (well played, thus far, Walder Frey).
Luke Walton coached the Warriors through the team's first 43 games this season, as Kerr recovered from a pair of back surgeries during the offseason. Walton, who had never been a head coach, led the Dubs to an NBA-record 24-0 start. The team went 39-4 under him, the second-best record through that many games in league history, but Walton was not officially credited with a single victory. In the past month, Kerr has been named the NBA's Coach of the Year, while Walton, the son of NBA and UCLA legend Bill Walton, will become head coach of the Los Angeles Lakers as soon as the NBA Finals end.
In Cleveland, coach David Blatt played the role of Eddard Stark. Midway through his second season, Blatt was sacked, despite the Cavs having a 30-11 record and being in first place in the East. Blatt was replaced by Tyronn Lue in a maneuver that was highly popular with Cavs players. You might say that Blatt received the backhand of the King.
5. Legacy Time
First, let's recognize two trends that are not going to reverse anytime soon, if ever: Genetics dictates that the NBA will become more of a closed system in terms of players being the progeny of former players, while globalism illustrates that it will be more of an open system in terms of its personnel hailing from all six inhabited continents.
Four of the five best players in this series (Curry, Thompson, Love and Irving) are the sons of former professional basketball players. Only Irving's father, Drederick, failed to play in the NBA, toiling in Australia instead.
In terms of "It's a Small World After All," four continents are represented in Golden State's player rotation: Africa, Australia, North America and South America. The Cavs start a Canadian (Tristan Thompson) and give regular playing time to an Aussie (Dellavedova). center Timofey Mozgov, who started in last year's Finals but has seen his role reduced greatly during these playoffs, is from Russia.
As for the individuals, no player has more at stake than James. This will be his seventh NBA Finals, and thus far he is 2-4. His greatness is not up for debate–he is likely a top-five all-time player—but a 2-5 record in NBA Finals and a third failure to lead the Cavs to the title would leave a blemish (they were swept by San Antonio in 2007 in LeBron's first tenure with the franchise, before the "I'm going to take my talents to South Beach" fiasco).
On the western front, Kerr and Curry have led enchanted lives in pro basketball. Kerr has been to six NBA Finals, five as a player, and is 6-0 in them. Curry has won two consecutive league MVP awards and is seeking a second NBA title in as many seasons as well.
This will be the seventh NBA Finals in the past 40 seasons that is a repeat of the previous season's Finals. In five of the previous six instances, the losing franchise in the first meeting won the rematch.
In the end, however, it's probably going to come down to which superstars rise to greater heights in the most crucial moments, Curry and Thompson or James and Irving. I wrote that the Warriors would not win 73 games back in January. I'm done doubting them.
Golden State in seven.