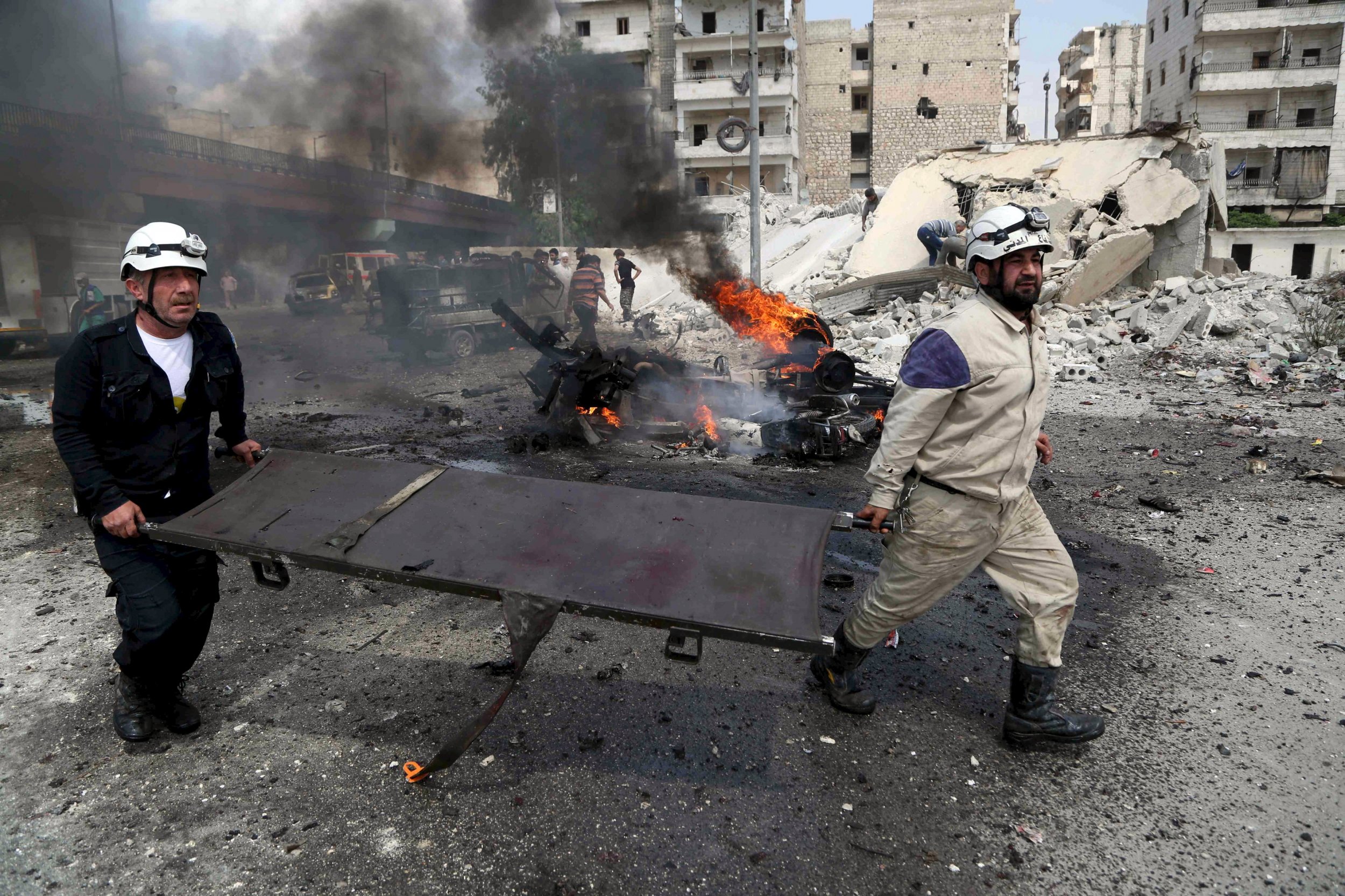 The use of explosive weapons has increased in Syria over the past two years and millions are living among unexploded weapons that pose a serious risk for disability and amputation in the future, according to a new report.
The report by humanitarian organization Handicap International, "The Use of Explosive Weapons in Syria: a Time Bomb in the Marking," maps the thousands of incidents of small arms and light weapons—including assault rifles and portable anti-tank guns—chemical weapons and explosive weapons like land mines, cluster munitions and mortars across Syria between December 2012 and March 2015. More than 80 percent of the incidents documented by the group involved explosive weapons.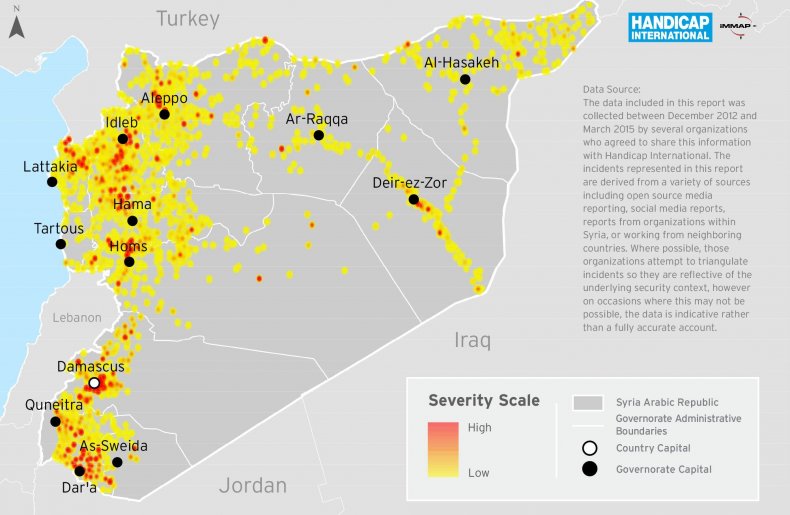 In 2012 and 2013, some parts of Syria were safe from being hit by explosive weapons and only small weapons were being used. Now, there is a near-universal risk across the country of warfare that hasn't been seen since the wars in Yugoslavia in the last decades of the 20th century or the World War II, said Anne Garella, the regional coordinator of Handicap International.
The war in Syria, which entered its fifth year in March, has killed more than 220,000 people and injured 1 million. 5.1 million Syrians, including 2.2 million children, are currently at risk from undetonated weapons, as they live in areas that have been highly affected by explosive weapons. Land mines and other weapons are buried in the rubble of shelled buildings, in fields and in public infrastructure. One day, someone will come across the weapons, said Garella.
"Beyond the occurrence of those [explosive weapons] and bombs being dropped on houses, what's worrying is the future," said Garella. "The amount of weapons that haven't exploded is disastrous."
Due to a lack of access and insecurity in Syria, getting immediate, on-the-ground access was impossible, so the report contains data from groups like Human Rights Watch and the United Nations Mine Action Service, said Garella.
The weapons discovered in Syria come from a "diverse origin," including Russia, the U.S., the former Yugoslavia and Belgium, said Garella. Crude handmade weapons, like a gas canister fitted with a handmade propeller that was used as a rocket, were also found.
"Obviously it's very imprecise. Those weapons don't hit the target they're meant to," said Garella, adding that they create an extra level of danger for civilians.
Civilians have suffered complex injuries from shrapnel that often results in amputations or disability. But a decimated health care system and lack of specialized trauma care in Syria means severe injuries are only patched up before a patient can be moved to a proper hospital in Jordan, increasing the risk of a lifelong injury.