The Five Most Surreal Moments from Mariah Carey's Docu-series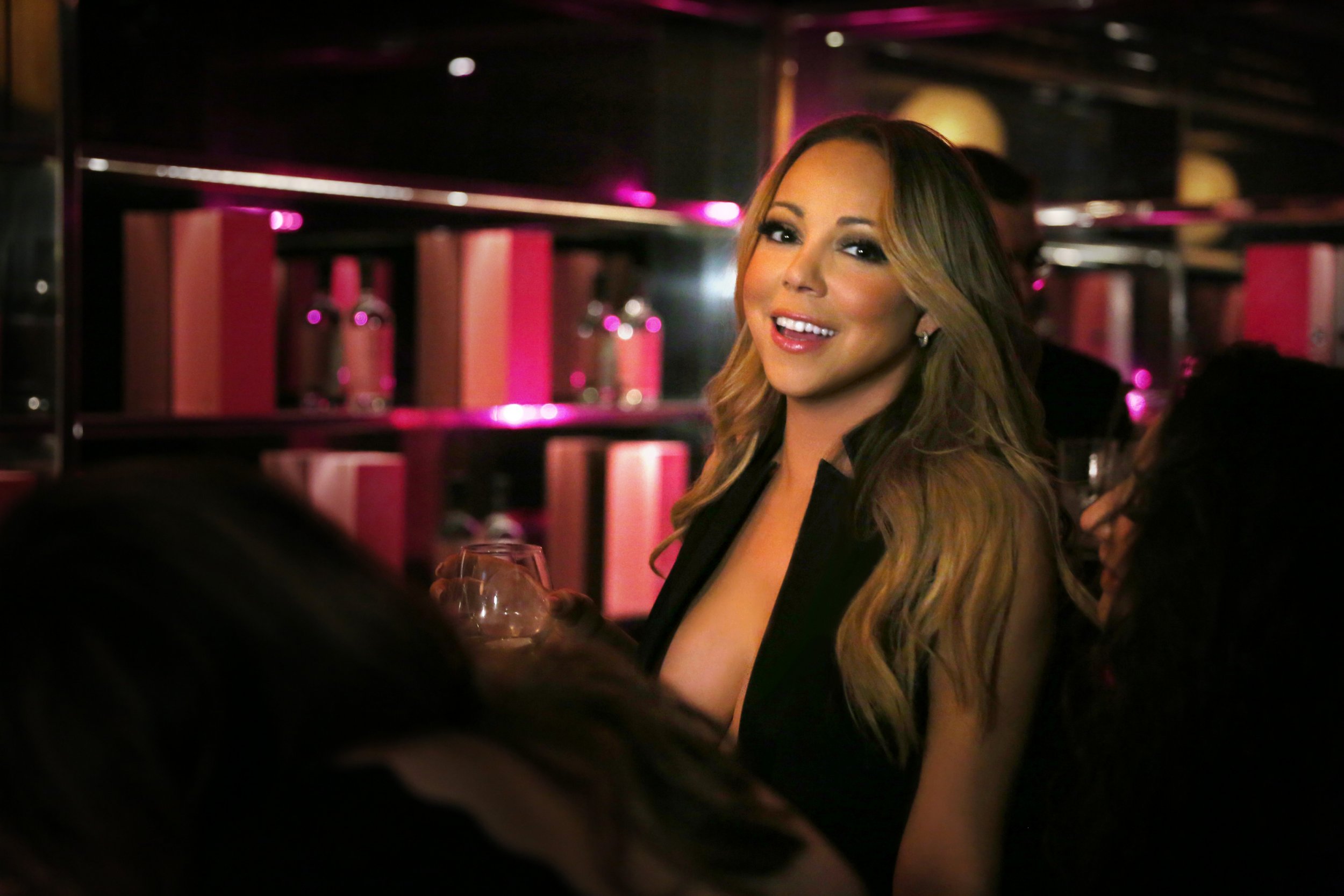 "Welcome to Mariah's World," says the message on the big screen as a select audience of press and celebrities take their seats. They're here for an advance screening of music legend Mariah Carey's new eight-part docu-series—"not a reality show, dahlings," you can just hear the superstar cry—for E!, home to the Kardashians, botched plastic surgery and a show called WAGS.
Why one of the world's most famous musicians would feel the need to put her entire life on television is perplexing, even to me, a card-carrying member of the "Lambily." ("Lambily" like "family;" her fans are called her "lambs," it's a thing.) But she answers this in the opening episode: the show will chronicle her first European tour in over a decade, between March and April this year, an event she wants to remember because she's not sure if she'll ever do it again. There's also the small matter of planning her fairytale wedding to Australian billionaire James Packer, another event she is keen to document. They have since split up.
Flinging open the doors of her mansion, and her private yacht, Carey does little to dispel the notion that she's a diva, a word as synonymous with the singer as her five-octave vocal range. In fact, she plays up to it. The result is a ludicrously entertaining insight into Mariah's World, a destination so surreal that it makes the killer robots of HBO's Westworld seem more down-to-earth.
Here are just five of the craziest moments from the premiere:
It's totally normal to do interviews in your lingerie, right?
Those talking-head scenes in regular reality shows are just too passé for the queen of bling. No, Carey conducts her to-camera commentary in lingerie and finest diamonds while lying on very expensive furniture.
This could be a game-changer for the reality genre. I can feel it.
There's no crying allowed on Mariah's tour
As Carey plans to embark on her Sweet Sweet Fantasy Tour across Europe, her cut-throat new manager Stella Bulochnikov hires a new assistant, Molly, to help her out. There are a few ground rules for working for her. "You're not allowed to date for the first year of working for myself," says Bulochnikov, which is bad news for Molly's boyfriend. The second rule is "you're not allowed to cry in my office." It doesn't take Molly long to break that rule either.
Mariah's sleeping habits
It's not quite a hyperbaric chamber, but Carey has some unusual sleeping habits. She has to sleep with an Apple TV (an Amazon Fire Stick won't do!) playing TV and movies in the background.
"If she can't have the Apple TV playing while she's sleeping, she can't sleep. If she can't sleep, she can't perform. If she can't perform, there's no show. If it's not there everything else falls apart," says a rather stressed Molly.
The success of a multimillion dollar tour hinges on an Apple TV. Really.
Make sure you catch her good side
Lighting is everything in Mariah's World. When she walks into a rehearsal studio with fluorescent lighting, she says: "I have a rule which states that I will not be seen in fluorescent lighting without sunglasses." She might be joking. Probably not.
She's in on the joke
As bizarre as her world may seem to those outside it, Carey gets that her reputation precedes her. "Oh, the agony," she says, "I'm on a yacht and I have to [go into the water] in diamonds and a dress." She really just doesn't care that it's ridiculous to the people outside of it—and that is part of her charm.
Mariah's World premieres on December 4 on E! in the U.S. It streams on hayu in the U.K. on December 5 and airs on E! U.K. on December 11.
The Five Most Surreal Moments from Mariah Carey's Docu-series | Culture