'Five of My Relatives Died During Hurricane Laura'
I was in a deep sleep early in the morning of August 28 this year when I was awakened by such a strong jolt that I thought one of my four kids must be shocking me with their science kit as part of a prank.
"Somebody is dead," I whispered to my husband.
Now thoroughly awake and with a sense that something was wrong, I began making a mental inventory of my sick and elderly relatives. But when my phone rang later that morning, it wasn't about my hundred-year-old great grandmother or my niece who had tested positive for COVID-19.
Her voice choking, my mother shared news so terrible that I could hardly comprehend it. In the wake of Hurricane Laura, four of our relatives in Lake Charles, Louisiana were dead and a fifth was on life support. One of them was my beloved Aunt Rosa, my father's sister.
My auntie, her husband and brother had sheltered from the hurricane with her daughter and son-in-law. Although that kept them safe from the storm, fumes from a generator running in an attached garage seeped inside, poisoning them as they slept. Ultimately, five people in two generations of our family lost their lives.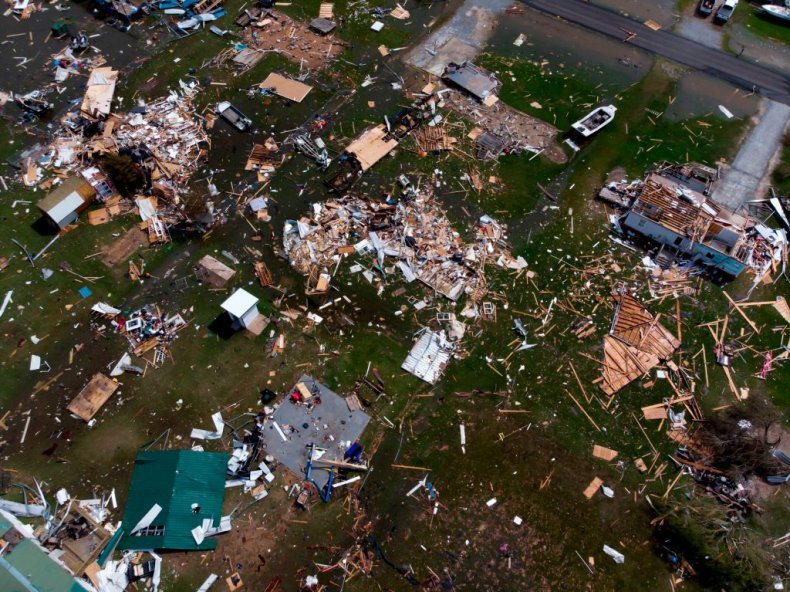 As a young person, the Louisiana relatives had set me on my course. Fresh out of college in Houston, I landed my first job in Lake Charles, my father's hometown. I moved in with Aunt Rosa and Uncle Charles.
Her home-cooked Creole meals filled my belly, but the wisdom and generosity she shared over those dinners nourished my soul. I admired her as a respected professional, one of Louisiana's first Black female supervisors at the U.S. Post Office. She gave me an example of what it means to be persistent and work hard to make a community better, not just through her words but in her actions.
I believe it was Rosa's spirit that woke me up to say goodbye as she left this earth. And it was her influence that wouldn't let me grieve in isolation.
My husband and I made plans to leave our home in Minnesota to go to Louisiana to pay our respects, as we did so it felt like I could hear her voice saying: "Don't come down here and cry for me. Bring some hope. Give Lake Charles something to smile about."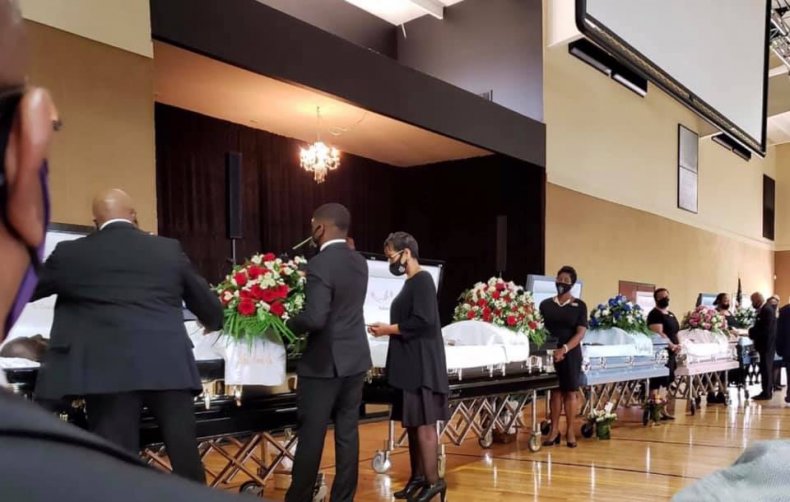 What could I give? How could I make an impact on a town devastated by the strongest hurricane to hit in more than a century? My aunt knew that the way to lighten a community's heart is by lifting up its young people. And that I could do.
In April of 2020, my first book was published. It is the story of my daughter heading to kindergarten as a non-verbal child on the autism spectrum. I realized I had boxes of books waiting to be sold and shipped that I could share.
When other picture book authors heard what I was up to, they too wanted to donate their books. A Minneapolis-based toy company also provided us with 500 soft toys to share.
We packed our family's RV with the boxes of goodies, loaded up our kids and headed to the Gulf Coast. We were now on a humanitarian mission with the goal of bringing love and light to the children in Lake Charles.
We created the hashtag #MNLovesLakeCharles and designed t-shirts to wear. We even put a giant sticker on the side of our RV so that when people saw us coming, they'd know we were coming to help.
As we arrived, we saw tarps on roofs, felled trees and businesses torn from their foundation. The local TV station's tower had been destroyed, so there was no way to utilize them to let residents know we were coming, so I went on social media to share the news that I would be at the Calcasieu Public Library to give away books and toys. "Bring your kids and be blessed," I wrote.
But I had second thoughts before arriving. In a community where people needed essentials, what would they make of gifts for children?
But as my husband pulled our motor coach into the parking lot for the give away, we saw a line of cars. And as we began handing out the books, something magical happened. In that moment, displaced families seemed happy for their children to be excited over a new bedtime story to read and a toy to cuddle.
A teacher asked for extra books to pass out to her students who lived in a heavily damaged apartment complex. A grandmother wept when it was her turn to get treats for her grandchildren who'd been sleeping in their van because their home was washed away. A mom told me, "I've been in line for water and food and clothes. That was no fun. Today, me and my baby get to do something fun together. God bless you."
In three hours, my husband and I along with library volunteers gave away everything we had brought. I now have an idea what it feels like to be Santa at Christmas.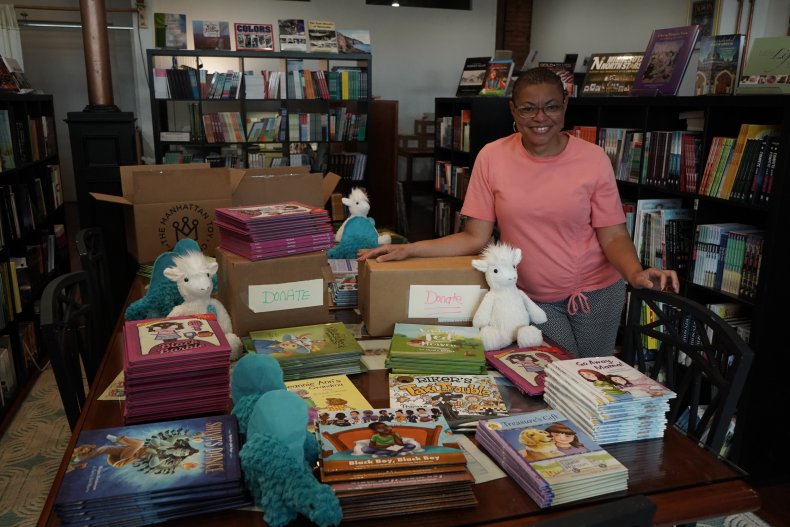 Aunt Rosa and my other relatives were honored in a joint funeral held at the only church in Lake Charles that still had electricity. Socially distanced mourners wept at the line of five white caskets, each adorned with sprays of red roses. The homegoing ceremony included a statement of sympathy from Louisiana Governor John Bel Edwards, who praised the trailblazing accomplishments of my aunt.
Though COVID-19 kept all of our family from gathering for the service, we've mourned on Zoom, in conversations on the phone and through social media. We feel them near when we tell their stories and draw on the strength our loved ones showed.
Months later, the people of Lake Charles are still struggling. They still need help. At first I didn't think I had anything to give, because the impact of the hurricane was so widespread and I'm just one person.
But I was able to use something as simple as a book to lift spirits in the community where my beloved Aunt Rosa gave so much.
I believe she woke me up to say good-bye. She's not really gone though because her spirit still lives inside of me. I'm the ambassador of her legacy. And I feel that Aunt Rosa is my guardian angel.
Sheletta Brundidge is an Emmy Award winning comedian, radio host and picture book author. Brundidge co-authored the book Cameron Goes To School, available here. To donate approved books to children and damaged libraries in Lake Charles, Louisiana, log on to her website SHElettaMakesMeLaugh.com or click here.

All views expressed in this article are the author's own.