Five Oscars 2022 Moments You Might Have Missed
One moment has definitely defined the 94th annual Academy Awards and that's Will Smith slapping Chris Rock live on stage over a joke the comedian cracked about his wife, Jada Pinkett Smith.
The jarring spectacle has dominated all discourse surrounding the awards this year and it's safe to say has pretty much overshadowed everything else that went down—so here are five of the moments from the Oscars 2022 that you may have missed.
Belfast
Kenneth Branagh won the Oscar for Best Original Screenplay for his film Belfast and used his speech to honor those "facing violence and terror."
"We will never forget all of those lost in the heartbreaking, heartwarming, human story of that amazing city of Belfast on the fabulous island of Ireland," he said in a moving speech.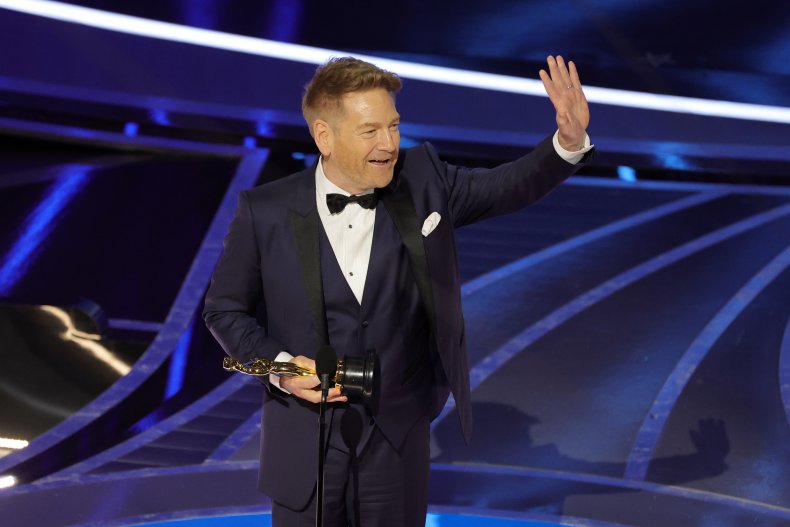 Ariana DeBose
In one of the most anticipated categories of the night, Ariana DeBose took home the award for Best Supporting Actress for her role as Anita in The Sound of Music remake.
In her moving speech, the actress celebrated queer women of color as she made history on the night.
DeBose also referenced "the divine inspiration" of Rita Moreno, who won the same Oscar 60 years ago at the 1962 Academy Awards for playing Anita.
"You're staring at me right now and I'm so grateful," DeBose said to Moreno in her speech. "Your Anita paved the way for tons of Anitas like me and I love you so much."
Ukraine
A number of stars paid tribute to Ukraine at Sunday night's event, with many guests sporting nods to the nation's flags in their outfits, including Jason Momoa and Jamie Lee-Curtis.
The war in Ukraine has been raging for more than a month now as Russia continues its invasion.
There was a moment of silence in honor of those fighting for their country during the ceremony.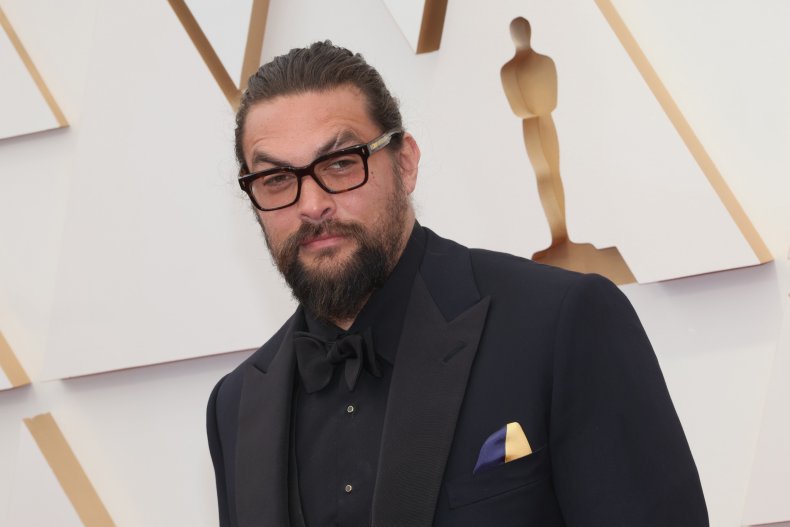 A number of slides were displayed on screen at the time, which read: "We'd like to have a moment of silence to show our support for the people of Ukraine currently facing invasion, conflict and prejudice within their own borders.
"While film is an important avenue for us to express our humanity in times of conflict, the reality is millions of families in Ukraine need food, medical care, clean water and emergency services.
"Resources are scarce, and we, collectively as a global community, can do more.
"We ask you to support Ukraine in any way you are able #standwithukraine."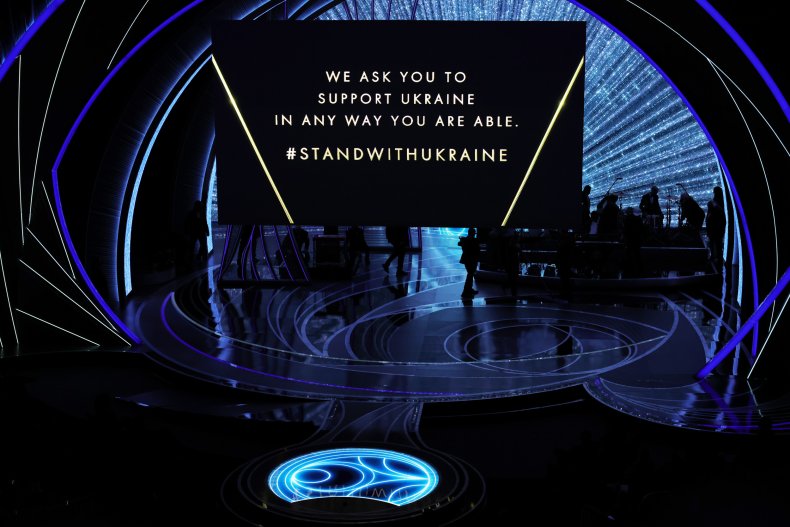 Pulp Fiction
Movie buffs were overjoyed when some of the main cast of Pulp Fiction reunited to present an award.
Samuel L Jackson, John Travolta and Uma Thurman joined each other on stage to present the award for Best Actor, and in their introduction, they included many of the iconic lines from the Quentin Tarantino classic.
Thurman and Travolta even reenacted their famous dance scene from Quentin Tarantino's film.
Liza Minnelli and Lady Gaga
Liza Minnelli and Lady Gaga, two showbiz legends, teamed up to present the award in the Best Picture category at the end of the night.
The award was won by Sian Heder's CODA and Lady Gaga was praised by viewers as she helped Minnelli deliver some of her lines with a hot mic capturing the House of Gucci's words of reassurance to her co-presenter.