Trump Finally Mentions Helping Puerto Rico, But Only After Five Ex-Presidents Did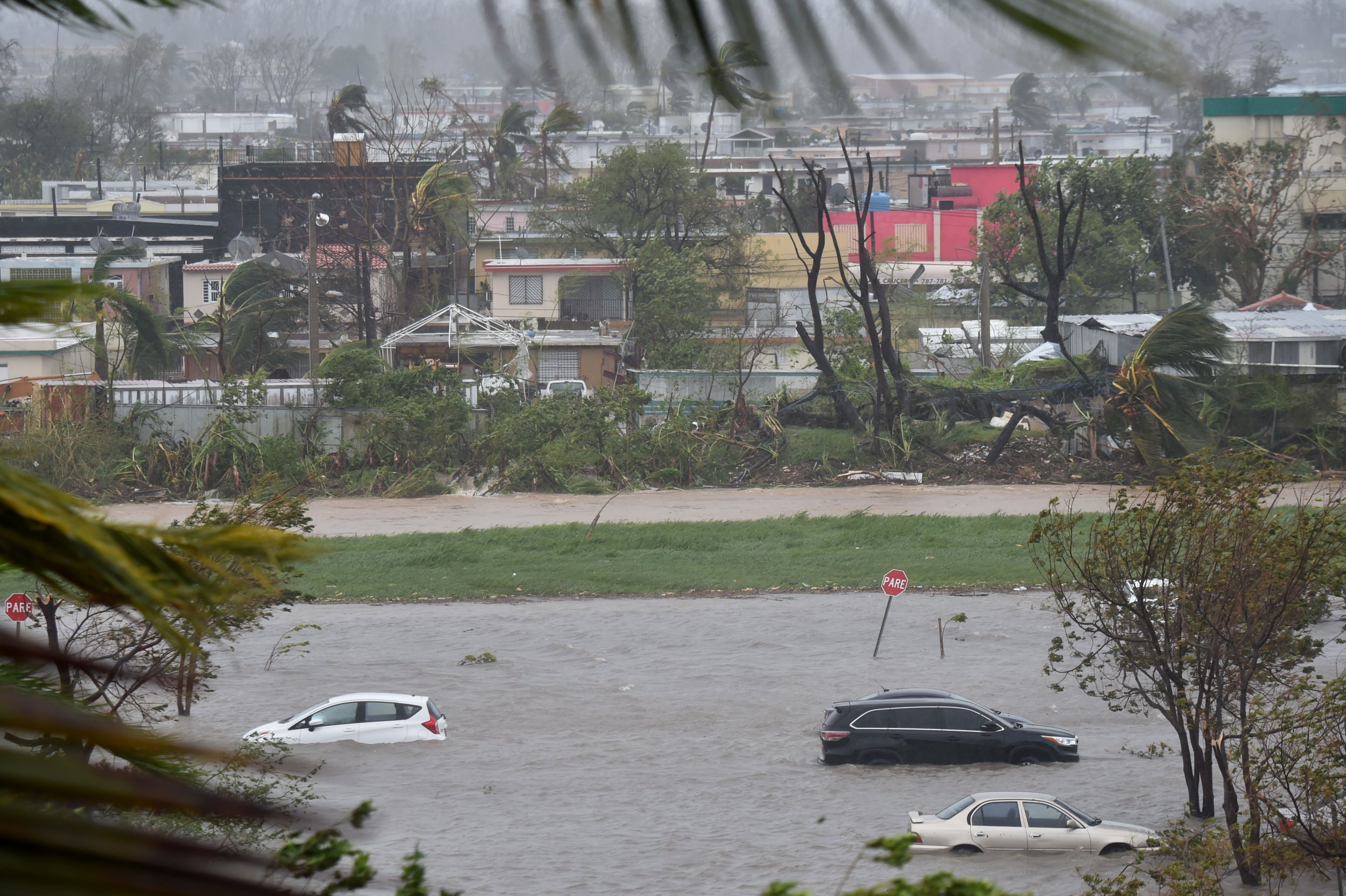 President Trump has finally started talking about helping Hurricane Maria-battered Puerto Rico — but his Monday night tweet came only after an extraordinary push for aid for the devastated island by his direct predecessors.
Between Saturday morning and his eventual comment about Puerto Rico, the tweeter-in-chief had fired off 29 public blasts on social media — the majority concerning his battle with various sports leagues and seven about the latest health care debate, yet none about the island, even as the U.S. territory remains without power and struggles to provide the basics.
Into the breach stepped the ex-presidents, whose One America Appeal sent out an urgent fundraising request Monday morning for help for the island.
The group of five presidents — Barack Obama, George W. Bush, Bill Clinton, George H.W. Bush and Jimmy Carter — said it was "responding to urgent, widespread need in the midst of a catastrophic hurricane season," but the subtext could not be clearer; also on the same day, Clinton and his former Secretary of State wife Hillary Clinton had tweeted their concerns for immediate action on Puerto Rico, which is facing tens of billions in repair bills from last week's storm.
"President Trump ... should send the Navy, including the USNS Comfort, to Puerto Rico now," Hillary Clinton wrote. "These are American citizens."
The Trump administration was unmoved, saying it would not even go to Congress with an aid request until the first week of October at the earliest, CNN reported. Administration spokeswoman Sarah Huckabee Sanders said the White House response has been "anything but slow."
White House requests for aid after Hurricane Harvey pummeled Texas and Hurricane Irma pummeled Florida came much faster than a formal aid request for Puerto Rico. Senior congressional aides told The Washington Post late Sunday they don't expect the Federal Emergency Management Agency to ask lawmakers for another round of federal disaster relief funding until mid-October, and that lawmakers can't begin working on a federal relief bill for the latest hurricane damages without a formal request from the Trump administration.
The delay wasn't lost on Puerto Rico residents.
"You feel like you're forgotten. I'm in an area that's flooded and there's basically dead animals — cats, dogs, rats just floating around — the smell is crazy and I don't see anyone here anywhere as of today or yesterday," one resident, Monique Casablanca, told NBC News by phone.
Trump did finally mention Puerto Rico in a post on Monday night, but first complained in two connected tweets that prior leaders had left the impoverished island "already suffering from broken infrastructure & massive debt."
He then returned to bashing Arizona Sen. John McCain over his opposition to the current GOP healthcare reform bill and his own opposition to NFL players who protest police brutality by taking a knee during the National Anthem.
It all came after the One America Appeal called on Americans to support their 3.5 million countrymen in Puerto Rico. Officially, the group did not comment on President Trump's apparent tardiness in aiding the island, but the group's spokesman suggested that the former leaders could not look away from the devastation there.
"There was no way the presidents were going to ignore that, and it's the same case in the aftermath of Maria," Jim McGrath, a spokesman for George W.H. Bush, told Newsweek.
Making landfall in Puerto Rico last Wednesday, Hurricane Maria killed at least 10 people and left the nation without power. Governor Ricardo Rossello over the weekend called it the biggest catastrophe in modern history in terms of damage to infrastructure.
All funds collected through One America Appeal go into a special account at the George H. W. Bush Presidential Library Foundation, part of which will now be channeled to two funds – Unidos Por Puerto Rico and the Fund for the Virgin Isles.