Five People Injured After Fire at German Refugee Shelter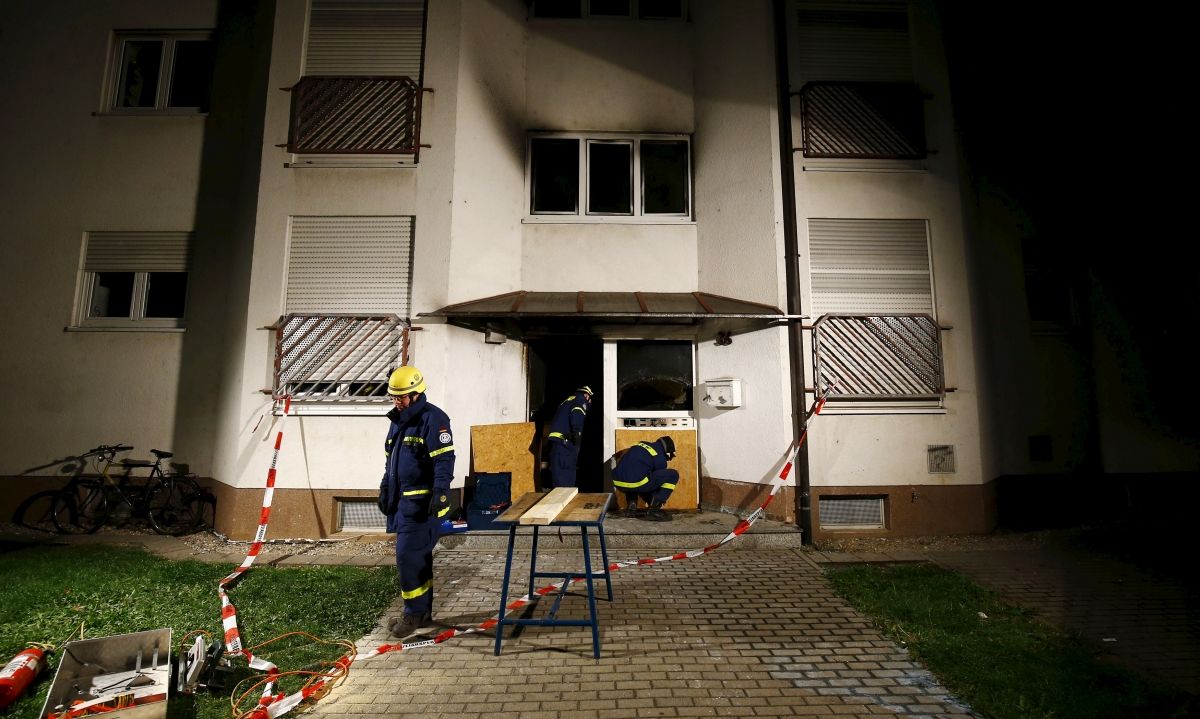 Five people have been injured after a fire broke out at a refugee shelter in the town of Heppenheim in west Germany on Thursday night, according to German police.
One resident sustained injuries after attempting to jump out of a window and four were injured as a result of smoke poisoning. It is unclear how the fire started. "One resident who tried to rescue himself by jumping out of a window from the second floor was seriously wounded," police spokeswoman Christiane Kobus said in a statement.
"The fire was extinguished quickly. According to initial findings, the fire emerged behind the entrance door for unknown reasons," Kobus said. An investigation has begun to establish the cause of the blaze.
More than 60 refugees from countries such as Syria, Iraq, Somalia and Ethiopia were accommodated in the three-story residential building, according to Reuters. The building has been left uninhabitable and authorities are looking for another suitable place to accommodate the migrants, officials said.
Germany announced last month that it expects a record 800,000 asylum seekers this year, four times the number it received last year. But the country has also witnessed an increase in violent right-wing attacks on buildings earmarked as refugee centres. There have been more than 100 arson attacks on asylum shelters in recent months, according to Reuters.
Germany's Federal Criminal Police Office of Germany, the Bundeskriminalamt, told Newsweek in July that there were 71 attacks on buildings housing refugees in the first three months of this year alone. That compares to 150 for the whole of 2014, 58 for 2013, and 24 for 2013.
Political figures advocating tolerance for asylum seekers in Germany have also faced political and sometimes violent attacks. The German chancellor Angela Merkel was publicly booed and branded a "traitor" by protesters in the town of Heidenau near Dresden last week after she visited the town in the wake of days of rioting over the decision to set up a refugee center.
The chancellor told reporters in Heidenau, "There is no tolerance for those people who question the dignity of others, no tolerance for those who are not willing to help where legal and human help is required."
Earlier this month, a report published by Germany's Federal Office for the Protection of the Constitution, an agency of the Federal Ministry of the Interior, revealed that the number of attacks by right-wing extremists soared to 990 in 2014, marking a 23.6 percent increase from 2013.