Five Seriously Injured as Swiss Train Crashes Into Ravine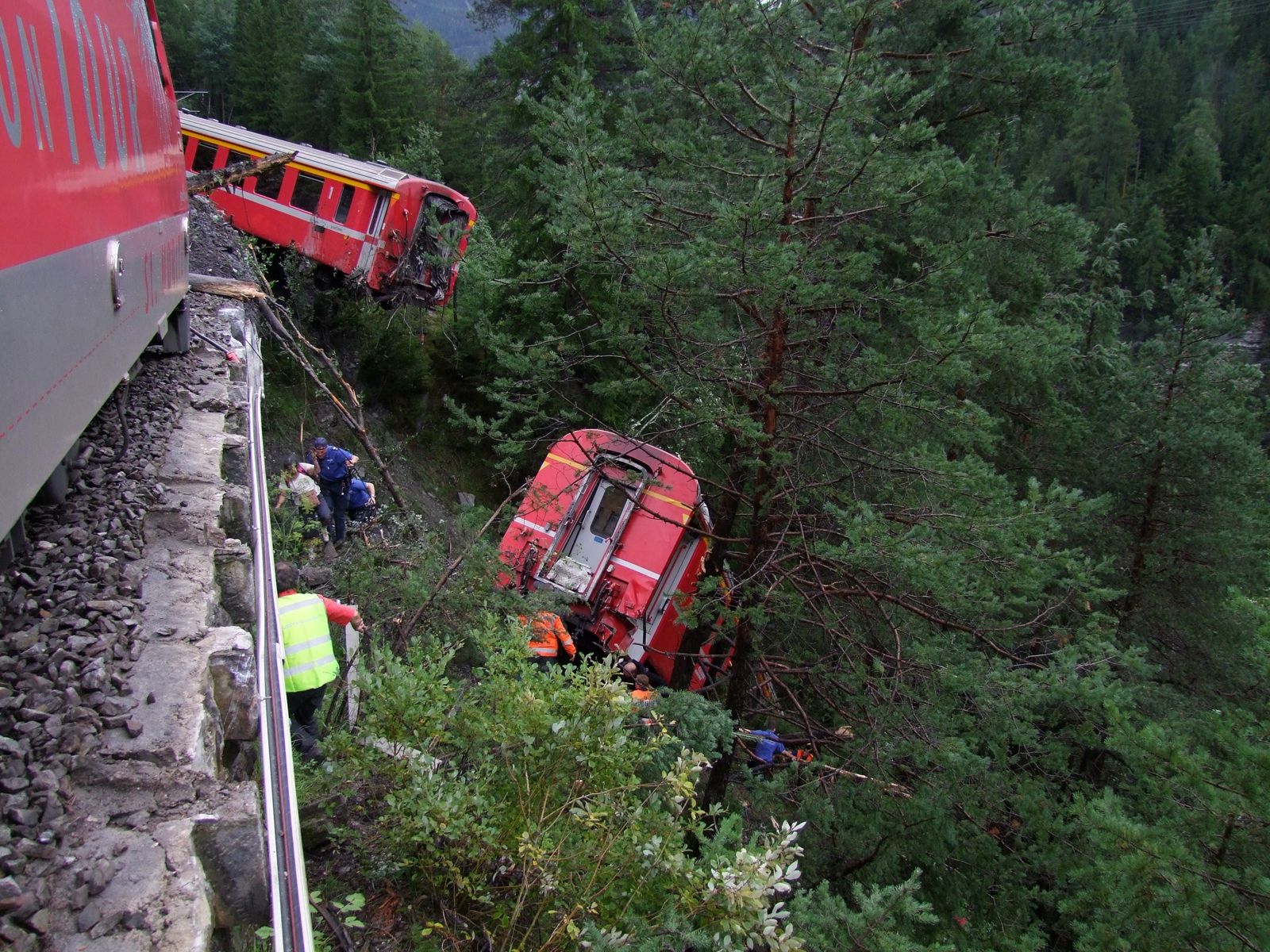 A landslide in the mountainous region of Graubünden, south-east Switzerland derailed a passenger train, seriously injuring five passengers today.
After derailing, the train fell into a ravine near the village of Tiefencastel, less than 50 km northwest of the renowned ski resort St. Moritz
Swiss police haven't reported any fatalities but an additional six people on board suffered minor injuries.
Three carriages derailed with one dangling off the rails, Swiss newspaper Blick reported online today.
All 200 passengers were safely evacuated to the nearby village of Tiefencastel four hours after the landslide, according to Swiss newspaper 20 Minuten. The region is difficult to navigate through because of the mountainous terrain.
The accident comes two days after another Swiss train collided with a mini-van in the central Swiss region of Nidwalden, killing three and injuring five.
Europe's information service for public transportation (Litra) commended Swiss rail as the best in the world yesterday, citing Swiss trains operated "masterfully" over the last year.