Five Signs Your Campaign Is Toast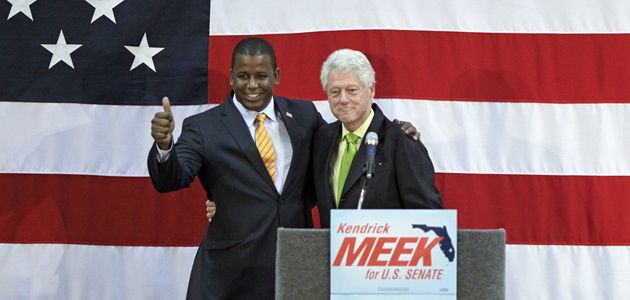 As the midterm-election season winds down and voter attitudes harden, some races are too close to call. Others are painfully easy to call--the ones where campaign headquarters seem to be emitting chaos, disarray, and sometimes outright surrender. Here is NEWSWEEK's five-step self-diagnostic manual for candidates to tell whether they're toast. If you exhibit any of these symptoms, please consult your campaign manager immediately and get some rest: further campaigning won't help you anyway.
Many politicians spend most of their time trying to raise money. When you start giving it away, it's bad news. In Ohio, Democrats hoped Lt. Gov. Lee Fisher, a repeat loser in statewide races, might finally find his stride in the race to replace retiring GOP Sen. George Voinovich. But Fisher has never found his bearings against Republican Rob Portman; October polls have put him between 15 and 20 points back. With his campaign cash not doing much to help him, he apparently figured it must be good for something--so he paid for one last TV ad and then gave away his remaining funds to the Ohio Democratic Party to help shore up the House candidates and Gov. Ted Strickland, who trails in a much closer reelection contest with John Kasich. Want some insult to add to that injury? Fisher had only $100,000 left to give away.
Usually, when Democratic candidates have their names in the news alongside Bill Clinton these days, it's a good sign. Not so for Florida Senate candidate Kendrick Meek, who is polling at around 15 percent, according to Nate Silver's FiveThirtyEight forecast. Politico reported Thursday that the former president (who is now more popular than President Obama) recently tried to persuade Meek to drop out of Florida's three-horse race. The strategy makes good sense for Democrats. If Meek, a Democrat who represents a Miami-area district in the House, were to withdraw, it could hurt Republican nominee Marco Rubio by pushing more Democratic voters to support Gov. Charlie Crist's independent bid. Whether Clinton actually did urge Meek to withdraw and endorse Crist is something even the president's staffers are confused about--on Thursday Clinton's spokesman said he did urge Meek to withdraw, then on Friday Clinton denied it. Meek also denies it in the video above, but it's never good when speculation about whether you're going to quit becomes the biggest piece of news about your campaign.
So many Democrats have blasted the Democratic Party, President Obama, and Nancy Pelosi recently that no one even bats an eye when it happens. It's one thing to distance yourself from unpopular totems--and it might even help you out. It's a little riskier to blast an organization whose main purpose is to give out cash to Democratic House candidates, but that's precisely what Steve Driehaus, a Cincinnati freshman, did. Most people--including the Democratic Congressional Campaign Committee--expect him to lose his seat to Steve Chabot, the very man he unseated in 2008, so the DCCC cut funding for TV ads in his district as part of a triage intended to direct cash to salvageable candidates. Driehaus struck back with a video that showed that even if he didn't have a fighting chance, he still had some fight in him: "I've had the guts to stand up for you. When it comes to the tough votes on health care, changing our economy, turning things around, and standing up to Wall Street, I've taken those tough votes because it was the right thing to do for the American people. Now the DCCC is walking away," he said, and he asked donors to send a message to the DCCC. Some have, to the tune of $11,000--not inconsiderable, but probably not enough to save Driehaus.
Steve Pougnet's bid to unseat Rep. Mary Bono Mack in California's 45th District has about a 3 percent chance of success, according to the FiveThirtyEight forecast. Perhaps that's why Pougnet, the Democratic mayor of Palm Springs, reportedly paid for automated telephone calls urging Republican voters to support American Independent Party candidate Bill Lussenheide. The New York Times reported that the caller identified herself as a Republican and told listeners, "It's time to show Washington what a true conservative looks like," by voting for Lussenheide over the incumbent. Pougnet isn't the only Democrat trying the strategy, essentially dedicating their own manpower and cash to other people's campaigns. In Pennsylvania, Democrat Bryan Lentz helped Tea Party candidate Jim Schneller collect enough signatures to run. And in a variation on the theme, New Jersey Rep. John Adler, who's neck and neck with Republican Jon Runyan, has been trying to discredit reports that his campaign recruited a sham third-party candidate--back when he was still ahead in the race. Desperation? NEWSWEEK says yes.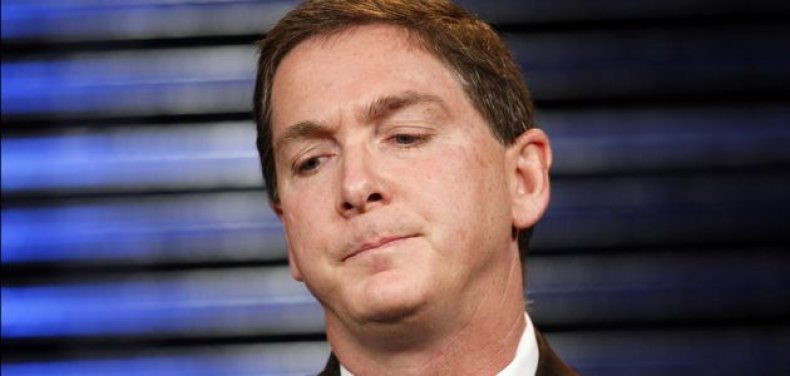 Once upon a time, Dan Maes's campaign seemed promising--his views were a bit wacky perhaps, but he'd already upset frontrunner Scott McInnis in the GOP primary for Colorado governor, and it seemed he might be able to do the same against Democratic candidate John Hickenlooper. Nowadays, Maes is so unpopular it's almost humorous: the percentage of Coloradans who say they plan to vote for him has sunk into the single digits since former GOP Rep. Tom Tancredo entered the race as an independent, leaving GOP insiders concerned his run might permanently scar the state party and banish it to third-party status. With the real race now between Hickenlooper and Tancredo, Maes has proudly refused to bow out, limping toward the finish. What keeps him going? Well, according to the Denver Post, his few remaining supporters have told him "miracles can happen." It's something--even if you don't have a prayer.