Five Social Media Crazes That Swept Africa in 2016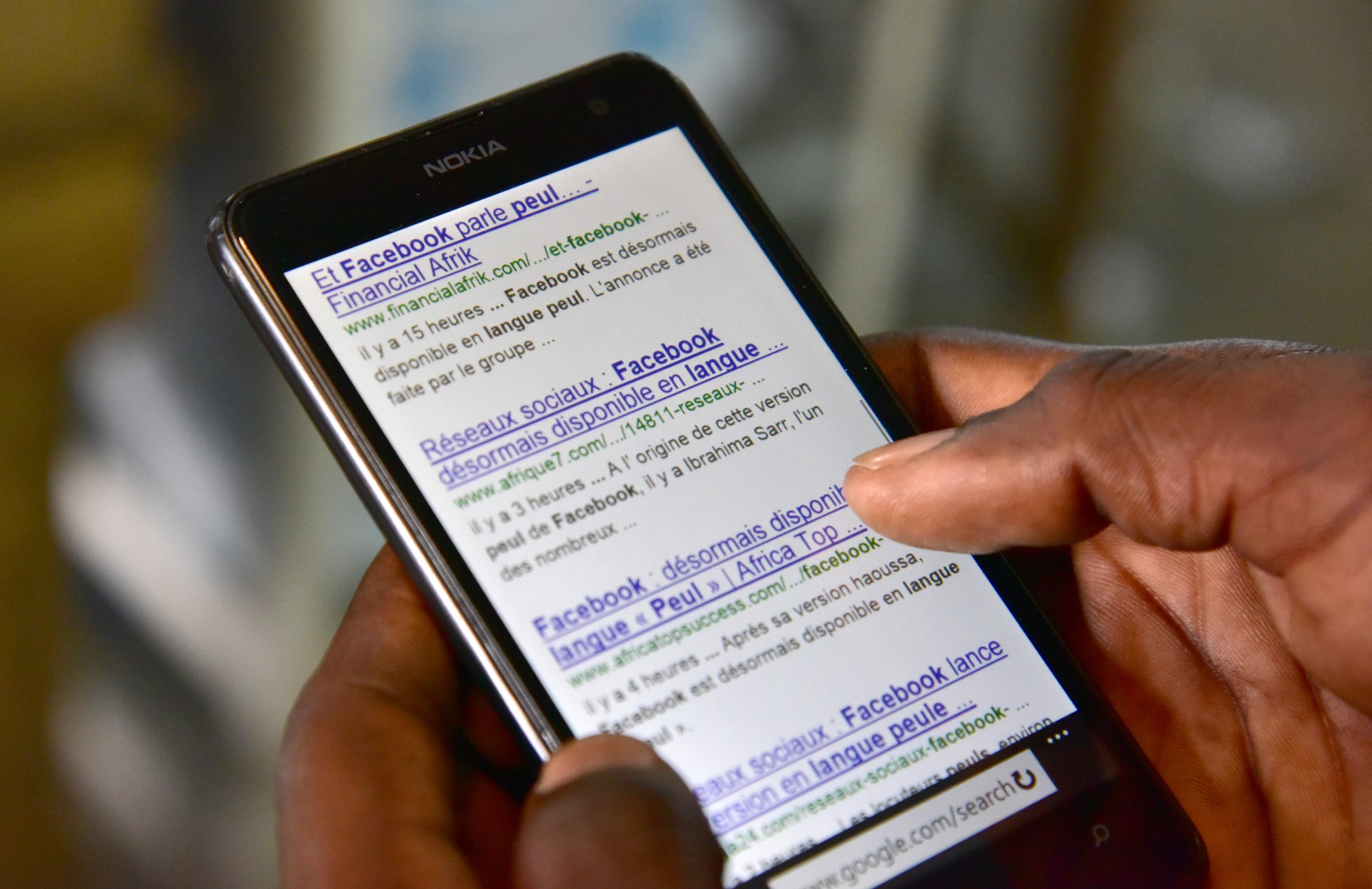 Africa's tweeters and Instagrammers have been busy this year, demanding political change and criticizing underperforming leaders. Government crackdowns highlight the threat social media poses to those in power, especially around election time: Yoweri Museveni's regime blocked social media in Uganda during the February election, while Congolese authorities shut down platforms in December when President Joseph Kabila's mandate ended.
But African social media users have also taken to Twitter, Facebook and other platforms for more light-hearted purposes—mocking the over-the-top show of deference made by one Cameroonian minister to his president, for instance.
Newsweek reviews five of the most popular hashtags and trends to sweep the continent in 2016.
#Nov8AfricanEdition
November 8 heralded an event that most commentators and pollsters failed to predict: the election of Donald Trump as president of the United States. But while America's liberal establishment mourned the result, Africans took to social media to lighten the mood, parodying typical Western responses to African elections—from proposing military intervention to claiming that war-torn African countries were evacuating their citizens from "the troubled North American country."
#ThisFlag
Zimbabwean pastor Evan Mawarire posted a video message on YouTube in April, draped in his country's flag. He told Newsweek he had made the video in desperate frustration at the state of the country's economy, after struggling to pay his children's school fees.
The video went viral and sparked the #ThisFlag social media movement—calling for an overhaul of the Zimbabwean government and the resignation of 92-year-old President Robert Mugabe, who has been in power since 1980.
#ThisFlag has had mixed results. Thousands of Zimbabweans heeded a call made by Mawarire and his supporters in July for a nationwide strike which left streets and businesses across the country empty. But Mawarire was forced to flee the country, while Mugabe's ZANU-PF party confirmed over the weekend that the 92-year-old would be its sole candidate for the next presidential election in 2018.
The movement has become a rallying cry, however, for disgruntled Zimbabweans to demand change—even if they have to wait to do it via the ballot box.
#BidoungChallenge
In Cameroon, Paul Biya is a man that commands respect, even reverence: the 83-year-old has been president of the West African country for more than three decades. But when photos emerged in December of the country's Sports Minister, Pierre Ismael Bidoung Mkpatt, greeting Biya, many Cameroonians decided he had gone too far. Bidoung's deep bow and the significant distance he maintained from the president were the butt of many jokes...
#AfricaDecides
Not a specific hashtag, but rather the template for many Africans when election time comes round: #UgandaDecides trended in February (despite a government-imposed partial social media shutdown), while #GhanaDecides was popular in December. Such hashtags bear witness to just how politically engaged African social media users are. An April report by U.K.-based communications firm Portland, which analyzed 1.6 billion geolocated tweets, found that one in 10 of the most popular African hashtags related to political matters, compared to just 2 percent of hashtags in the United States and United Kingdom.
In some cases, the #AfricaDecides template was tweaked, notably in Gambia, where President Yahya Jammeh performed a dramatic U-turn by rejecting his election defeat, despite initially accepting the result. Gambians shared the hashtag #GambiaDecided en masse to remind Jammeh that the country had spoken and, after 22 years in power, it was time for him to move on.
#BuyNaijaToGrowTheNaira
2016 has been a tough year for Nigeria's economy. Hit by the global fall in commodity prices and an insurgency in the Niger Delta which slashed the country's precious oil production by hundreds of thousands of barrels per day, Africa's most populous country slipped into recession in August. The value of the Nigerian currency, the naira, has also been a bit of a rollercoaster: the naira's value was pegged at 197 to one U.S. dollar for 16 months before the country's central bank allowed the currency to float freely in June, sending its value soaring. Nigerian President Muhammadu Buhari recently announced a 2.36 trillion naira ($7.75 billion) budget aimed at tackling the recession.
In May, Nigeria recorded its first trade deficit (when imports outweigh exports) in seven years, recording a negative balance of 184.1 billion naira ($925 million). Many Nigerians rallied on social media—some motivated by Nigerian businessman and politician Ben Murray-Bruce—in a bid to make Nigerian, or Naija, products more attractive to consumers.