Five Strange Facts About Charlie Chaplin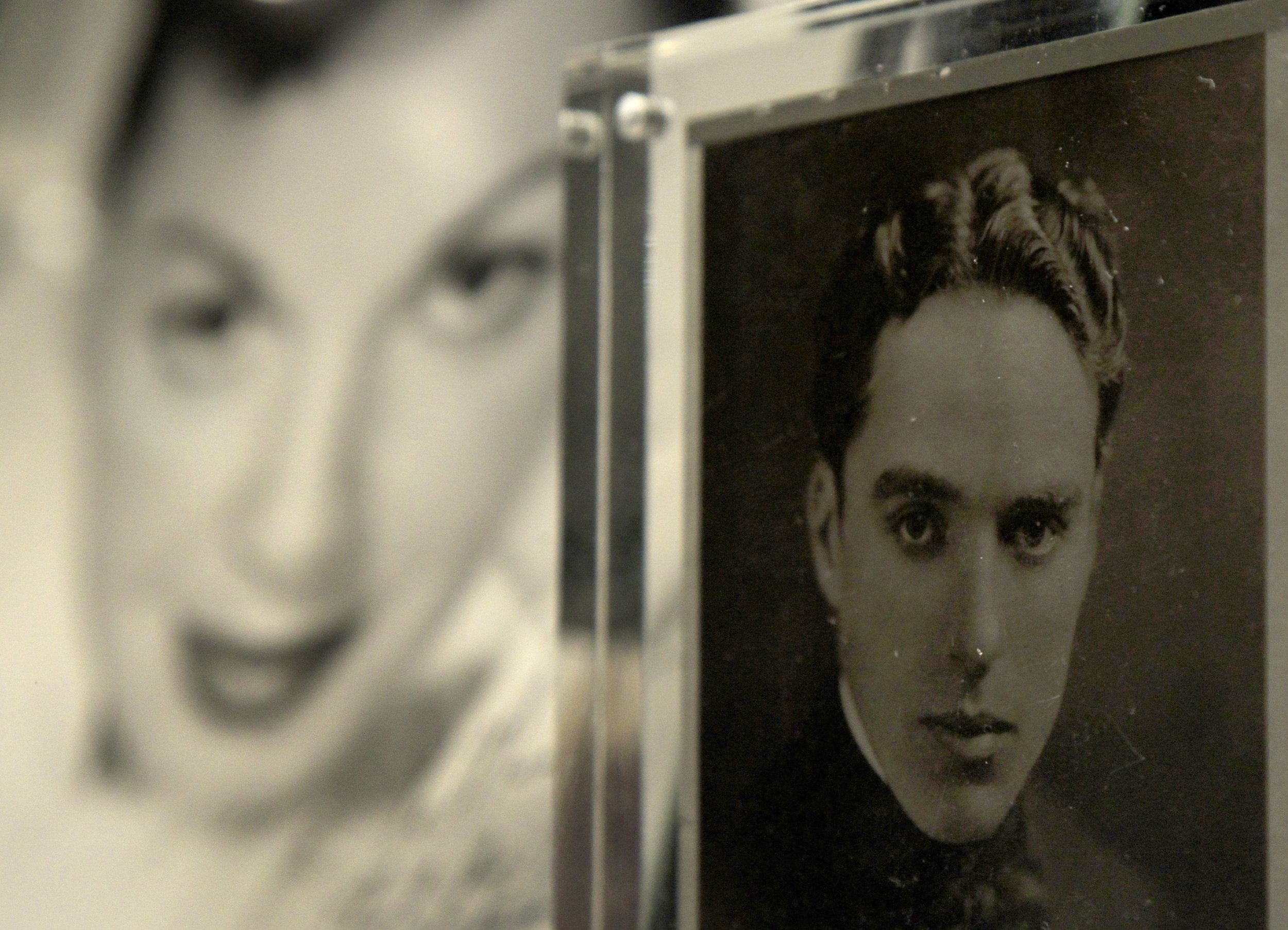 Slapstick comedy and silent film superstar Charlie Chaplin would have been 126 years old today. Though he's best remembered for his contributions to silent film, in classics like The Kid (1921) and City Lights (1931), The Tramp's real life was just as entertaining—and twice as strange.
1. He got his start in a clog-dancing troupe.
Before Chaplin was a silver-screen mainstay, he was desperate to perform anywhere. He managed to get onstage in the clog-dancing troupe Eight Lancashire Lads at the age of 10. It lacked the glamor he probably pictured: He had to work as a toymaker and shoe polisher to support himself after his father abandoned the family. But the clog dancing paid off, and eventually led to his first acting role at the age of 12 as a pageboy in a stage production ofSherlock Holmes.
2. Maury wouldn't exist without Chaplin.
Hear us out: In 1942, Chaplin made headlines when his former mistress Joan Barry claimed he had fathered her child. After she filed a paternity suit the following year, Chaplin won when a blood test demonstrated that he was not the father. He wasn't off the hook, though. In 1945, the initial case was deemed a mistrial, and prosecutor Joseph Scott nabbed Chaplin for years of child support after a jury ruled that he probably was the father, because Barry/Scott tugged at their heartstrings and convinced them he was a rich jerk. Naturally, the ruling incited protests because it insinuated that blood tests weren't necessarily conclusive as evidence in court. California passed a crucial law in 1953, a modification of the Uniform Act on Blood Tests to Determine Paternity, stating that "blood tests be administered to determine whether the alleged father of the child in question can be eliminated as the child's biological father." And so Maury Povich has Chaplin's high-profile case to thank for years of screaming, tears and fist fights on his show.
3. His magnum opus features the dulcet tones of the kazoo.
Silent actors naturally panicked when talkies became all the rage following 1927's pivotal film The Jazz Singer. But Chaplin refused to adhere to this newfangled technology all the whippersnappers were on about, and he till managed to find success as a silent actor. No stranger to satire, Chaplin made fun of people's hunger for talking in film in his masterpiece City Lights, which he scored himself by having everyone in his comedy romance speak solely in kazoo noises. Which makes City Lights the only critically and commercially acclaimed film in history that features people waxing poetic via kazoo.
4. He once lost a Charlie Chaplin look-alike contest.
In 1975, several years before his death, Chaplin entered a look-alike contest of himself in France. He probably thought he was a shoo-in for the prize and everyone would have a hearty laugh at the end. But then he came in third. A theory: Chaplin's eyes probably threw off the judges, since those baby blues couldn't be seen in black and white. But Chaplin isn't the only celebrity to have lost a look-alike contest of themselves to an impostor: The one-and-only Dolly Parton once lost a drag queen competition of her likeness.
5. He didn't exactly rest in peace.
Chaplin died in his sleep on December 25, 1977, in Switzerland. Several months later, a clan of grave robbers exhumed the film star's corpse from his grave. The reason? They were hoping to get cold hard cash from his family in exchange for his body. His remains were found in May 1978 after the robbers, astoundingly, left the old chap's body in a field, according to a BBC report. They eventually fessed up to the crime, and Chaplin was reburied two days later in Corsier, Switzerland. But just in case, there's now six solid feet of concrete between him and the earth.
Correction: An earlier version of this article incorrectly stated that Charlie Chaplin would have been 116 years old on April 16. He would have been 126 years old.