Five Takeaways From Douglas Emhoff's First Interview as Second Gentleman
Doug Emhoff, the husband of Vice President Kamala Harris, recently gave his first interview as the second gentleman. He discussed the challenges Harris faces as the first woman of color to become vice president.
During his interview, which aired Thursday on NBC, Emhoff talked about his recent efforts to encourage more Americans to get the COVID-19 vaccine. He was also asked how he feels when conservative politicians and commentators attack Harris, as well as whether she has considered running for the presidency again in the future.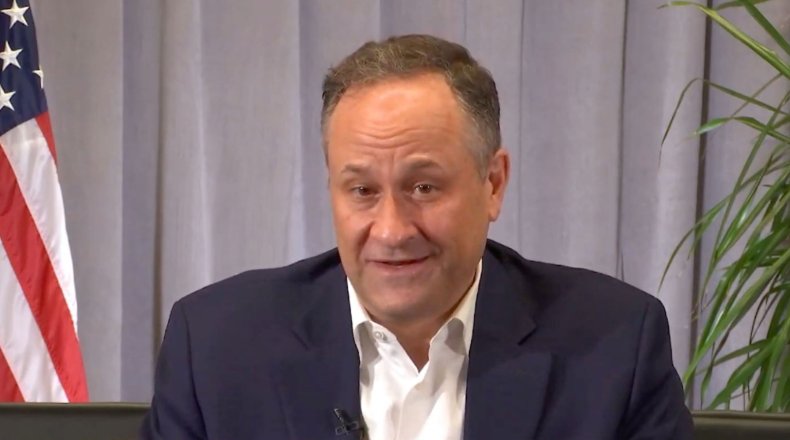 Five takeaways from Douglas Emhoff's first interview as second gentleman
1. He has a simple message for non-vaccinated people
Emhoff has made several public appearances urging non-vaccinated people to get inoculated against the COVID-19 coronavirus.
When asked how he tries to persuade "holdouts", Emhoff said: "We're just trying to talk about facts. They're safe, they're effective, they're free, they're available and they work."
His appearances are especially urgent as the nation seems set to fall short of President Joe Biden's goal of having 70 percent of American adults at least partially vaccinated by the July 4 holiday.
2. He says Harris isn't "driven" by political pressure
Harris has been criticized for not visiting the U.S. southern border earlier in the immigrant crisis. But Emhoff said her actions were not influenced by such pressure.
"Kamala Harris is not driven by any political issues or political pressure," Emhoff said. "She's really just doing what the right thing is to do for this very important job that the president entrusted her with."
3. He considers attacks on his wife just "what she signed up for"
Conservatives, including former President Donald Trump, have widely criticized the Democratic vice president as a leftist radical who succumbs to political pressure. When asked how it feels to see his wife attacked like that, Emhoff said he considers it part of the office she ran for.
"No one wants to see anyone they love attacked or criticized," he said, "but that's part of what she signed up for in this life of public service. It's part of the territory and for her. If you could see what I see behind the scenes, she just focuses on the work, working hard and getting it done for the American people."
4. He thinks she's "probably" treated differently for her gender and race
Harris achieved two firsts by becoming the first woman and the first non-white vice president. NBC interviewer Peter Alexander asked whether Emhoff thinks she's treated differently for these two traits.
"Probably," he answered, "but so what? I mean, she has faced challenges as a groundbreaker her whole career. I think she said, 'At times, you know, when you're breaking barriers there's breaking involved, and breaking means you might get cut sometimes.' But that's OK. It's worth it because she's leaving a path for others."
5. He thinks it's "manly" to support his wife's ambitions
Emhoff ended his career as a successful entertainment attorney in order to support his wife's political ambitions. Alexander asked him, "What message do you hope that your experience sends to other men?"
"Men have to step up and step up for the people that they love, and actually show it," Emhoff said. "It's manly to love and care about others."
But when asked if Harris has ever expressed interest in running for president again, Emhoff said, "We've spent zero seconds talking about that. We're just so focused on the task at hand."
Newsweek has contacted Harris' office for comment.