Five Things to Know About the Rugby World Cup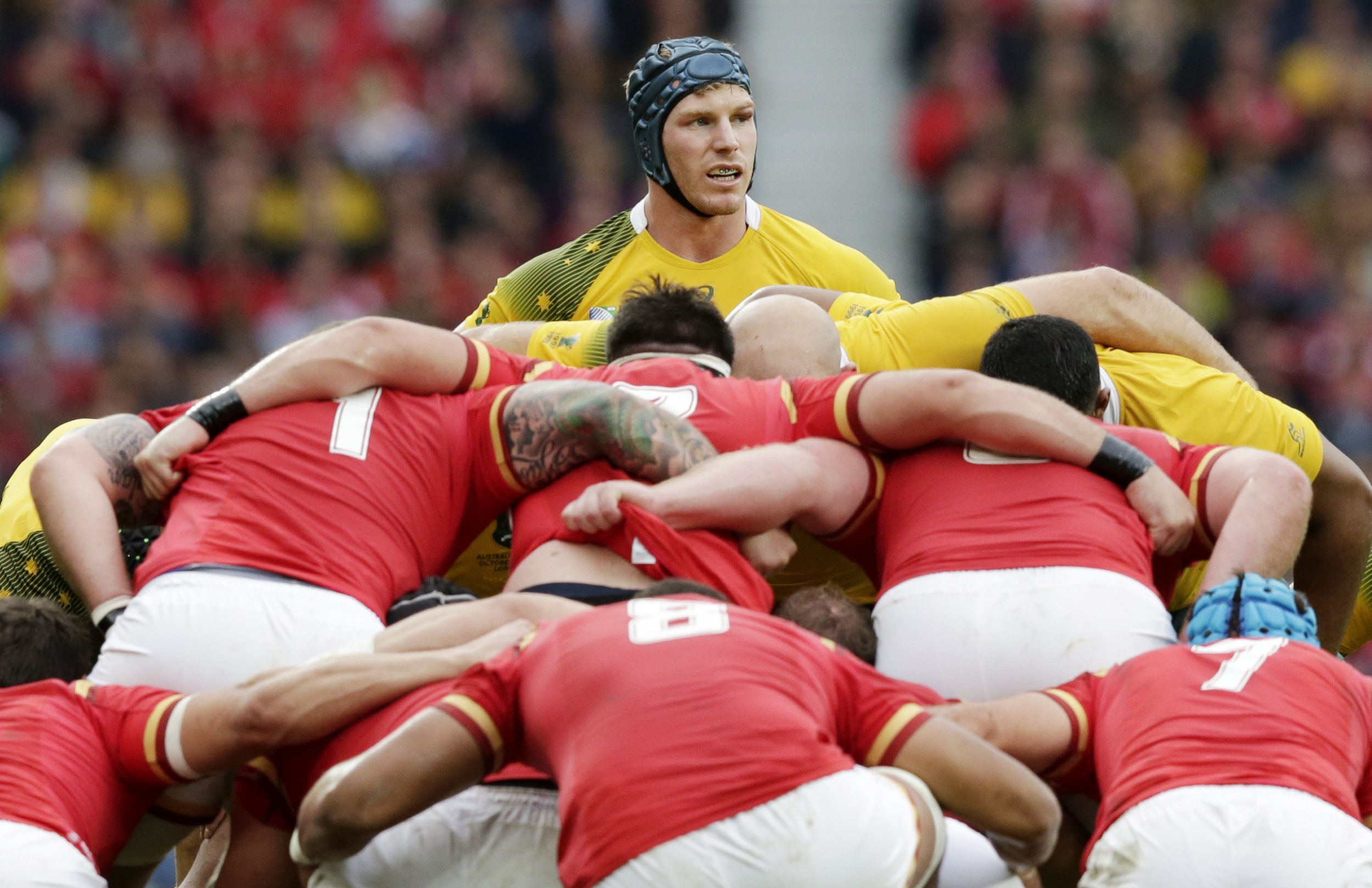 No one outside of New Zealand or South Africa would claim that the Rugby World Cup is more prestigious than soccer's World Cup. After all, the latter is simply known as the World Cup. Still, the Rugby World Cup has attracted tens of thousands of pilgrims to England in the past month as 20 nations from six different continents have taken part.
While soccer is known as football outside the United States, rugby is a much closer cousin to our American game. In fact, it is American football's direct ancestor, which may or may not explain why the Eagles (i.e., the United States) finished 0-4 in pool play and were even held without a point in a test against South Africa.
So, the Yanks have gone home (coincidentally, the Buffalo Bills will meet the Jacksonville Jaguars in Wembley Stadium on Sunday), but the four best sides in the world remain as the semifinals are waged this weekend in London. Here are five items you may want to know about the 2015 World Cup.
Southern Exposure
This is the eighth installment of the quadrennial event, which first took place in 1987 in New Zealand, but it is the first time that all four semifinalists hail from the southern hemisphere. Rivals New Zealand and South Africa meet Saturday (NBC, 2:30 p.m., delay) in a match between the Rugby World Cup's most recent champions. On Sunday, Australia will face Argentina (Universal Sports, 11:30 a.m.).
Both matches will take place in London at the 82,500-seat Twickenham Stadium. New Zealand, South Africa and Australia, the world's three top-ranked nations, respectively, have each won two previous Rugby World Cups. Argentina has never advanced to the final, but is making its second semifinal appearance of the past three Cups.
By way of introduction, each national team is also known by its mascot name: Pumas (Argentina), Wallabies (Australia), All Blacks (New Zealand) and Springboks (South Africa). Earlier this month, England became the first host nation to fail to advance beyond the pool stage of the tournament. The Red and Whites finished 2-2 and, unlike United Kingdom brethren Scotland and Wales, failed to advance to the quarterfinal round.
Springboks Spring Back
On September 19 in the southern coast town of Brighton, Japan pulled off what The Guardian called "the biggest shock in rugby history, bar none." The Brave Blossoms, as Japan's team is known, defeated South Africa, 34-32, in a Pool B match that rocked the sport. "Today we were more than brave," said Japanese head coach Eddie Jones afterward, likening his squad's unlikely triumph to "the woman in a horror story who goes for a shower at midnight" and remarkably survives.
Before that match, Japan had only won one Rugby World Cup match, in 1991, versus Zimbabwe. In the aftermath of being upset, the Springboks, true to their namesake, vaulted high above their three remaining Pool B opponents. They humbled Samoa by a score of 46-6 and then steamrolled the United States, 64-0, marking the first time the Eagles had been blanked in international play.
Rugby's Crusader
Australian openside flanker David Pocock, a native of Zimbabwe, is one of the more charismatic players on the pitch—and perhaps the most idealistic. The 27-year-old Pocock is an activist for a plethora of causes, from environmentalism to gay rights.
Last year, the former Wallabies captain was arrested after chaining himself to a digger in New South Wales to protest the opening of a coal mine in a state forest. "In 2014 to put a coal mine in the middle of a state forest doesn't seem to make any sense," said Pocock at the time.
Pocock is also an outspoken advocate of gay rights and same-sex marriage. He publicly called out an opponent who used homophobic slurs in a match last year—the South African forward who did so, Jacques Potgieter, has since apologized and participated in a training session with a gay Aussie rugby team, the Sydney Convicts. Pocock and his fiancee, Emma Palandri, have stated that they will not legally be wed until Australia passes legislation legalizing same-sex marriage.
"People say that sport and politics shouldn't mix," Pocock told the BBC. "But I think it is important that sports people are interested in stuff outside of sport and talk about it."
Invictus Revisited
The 2009 film starring Morgan Freeman (as Nelson Mandela) and Matt Damon depicts South Africa's hosting of the 1995 World Cup in the wake of apartheid and the Springboks' stunning upset of their arch-rivals, New Zealand. The two nations' rugby rivalry extends back to 1921.
The All Blacks have been utterly dominant since winning the 2011 Rugby World Cup, though, having a record of 47-3-2 in their 52 tests under coach Steve Hansen. In 2013 New Zealand became the first nation in the professional era to stampede through a calendar year undefeated (14-0). At this event in England, the Kiwis have not only won all six tests, but even every scrum, winning the ball in all 30 in which they have been involved.
"I don't think we have played our best rugby," said Hansen after the All Blacks pulverized France, 62-13, in last weekend's quarterfinal.
So dominant is New Zealand that it is the only rugby-playing nation that has a winning record versus every other country is has played. However, its 58% winning mark against the Springboks is its lowest. So if anyone has a chance, it may be the South Africans. They are the masters of their fates. They are the captains of their souls.
Legends in Their Own Clime
While soccer is undoubtedly the most popular sport in the homeland of Lionel Messi, Argentina is a leviathan in the Americas. Los Pumas are a combined 117-0 versus fellow South American sides and the USA. In contrast, they have lost all 21 matches versus New Zealand, including a Pool C match earlier in the tournament by the respectable score of 26-16 (Argentina is the only semifinalist that failed to win its own pool).
Sunday's test against Australia will compete for attention back home in Buenos Aires and beyond; it happens to also be the day of Argentina's presidential election. All that is certain is that incumbent Cristina Fernandez de Kirchner will be stepping aside after two terms. "The country is split in two," an Argentinian expat, Jose Luis de Alzaa, told The Guardian. "People in favor of Cristina, and people against."
Does that sound like any place you know?