#FiveWordsOfAdviceForTrump Trends As Twitter Mocks Trump's First Four Years in Office
Fresh off the second Democratic debates, Twitter users on Friday morning had President Donald Trump on their minds and got the hashtag #FiveWordsOfAdviceForTrump trending.
The hashtag offering Trump advice–or rather, criticism–had more than 15,000 mentions by mid-morning. The posts hit on a range of matters the president has been scrutinized for, from his finances to his alleged friendly ties to Russia to his penchant for typos on Twitter.
"#FiveWordsOfAdviceForTrump show us your tax returns," a Twitter user wrote late Thursday.
"Obama was better than you," another user replied to that comment.
A Twitter user shared an image of Trump's tweet in June which he referred to Prince of Wales, Prince Charles, as the "Prince of Whales." "Pro Tip: Proofread before tweeting," the user remarked.
Trump's false claims also came up in the slew of hashtags.
"Windmills do not cause cancer," Hashtag Roundup CEO Jeff Dworkin tweeted, referring to Trump's false claim that windmills cause the disease.
A Twitter user told Trump to "Go back to your country," referencing his racist tweets last month telling four Congresswomen of color to "go back" to places where they came from. Three of the four representatives were born in the United States, just like Trump.
Another Twitter user brought up special counsel Robert Mueller, who concluded in his Russia investigation report that there was no evidence of collusion between the Trump campaign and Russians but did not exonerate Trump of obstruction of justice. Democrats argue that Mueller would have charged Trump with obstruction were it not for the Office of Legal Counsel opinion against indicting sitting presidents.
"FiveWordsOfAdviceForTrump Try reading the Mueller Report," the user said.
A Twitter user posted an image with Russian President Vladimir Putin and wrote, "#FiveWordsOfAdviceForTrump find some new friends quick."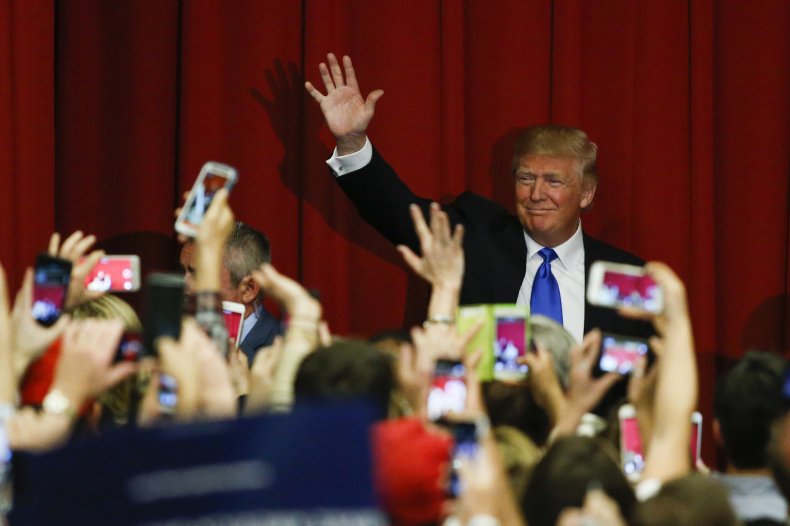 Another Twitter user mocked Trump for his continued criticism of the late Senator John McCain, who was taken in as a prisoner of war during Vietnam. Meanwhile, Trump received a bone spur diagnosis to avoid serving during the Vietnam War.
"McCain WAS a war hero. #FiveWordsOfAdviceForTrump," the Twitter user wrote.
The advice many Twitter users gave the president was to simply step down from his post.
"Please leave the White House," a user tweeted.
Another Twitter user mocked Trump's "Make America Great Again" campaign slogan with "RESIGN to Make America Great," along with a fake image of a letter of resignation signed by the president.
The hashtag was started by Hashtag Roundup's Hash Night and Twitter users @anythingpork and @wonderkat365, according to the hashtag game app.