Five-Year-Old Dies After Tree Falls on Georgia Home
A 5-year-old boy died Monday morning after a tree fell on a home in DeKalb County, Georgia, authorities said. The child's mother was rescued by a fire crew who responded to the scene, but the child could not be saved.
DeKalb Fire Department spokesman Captain Jaeson Daniels confirmed the child's death to local media. He said the tree fall occurred at around 5 a.m. on the Glenwood Road block in Decatur, which is part of the Atlanta metropolitan area. Rain and wind were likely factors in the tree's fall, Daniels said.
"It's tough. Obviously, any loss of life renders a different feeling, especially from the rescuers," Daniels told local ABC affiliate WSB-TV.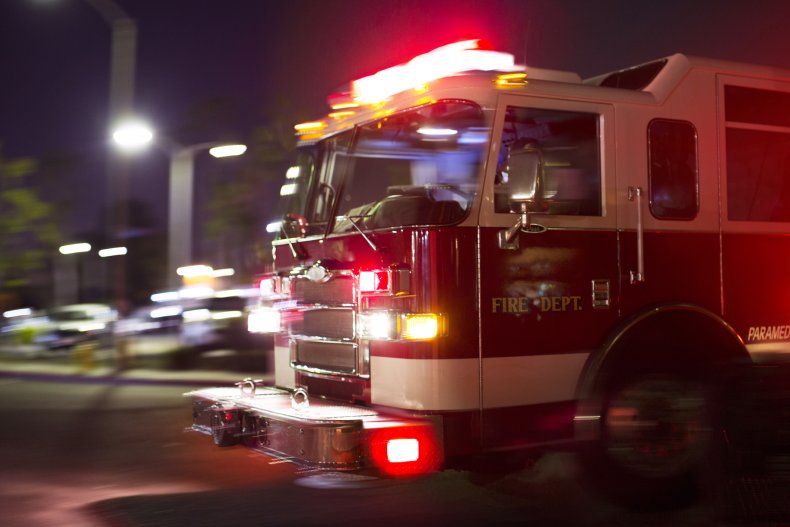 The boy became trapped after the tree fell on the house, and he was reportedly dead by the time emergency crews arrived. The mother did not suffer any physical injuries in the incident.
"When they arrived, they heard a person screaming. They were able to rescue a mother virtually unharmed," Daniels told The Atlanta Journal-Constitution. "She complained of no injuries, but the child was deceased."
Daniels told the newspaper recovery efforts were hampered because the tree fell on the center of the house. The structure reportedly needed to be secured before the child's body could be removed.
"There is so much destruction," Daniels told the Journal-Constitution. "It really just split the house in half."
On Friday, tornado warnings were issued for northern Georgia and areas near Atlanta. At least one confirmed tornado was in Newton County, which is part of the Atlanta metropolitan area, and severe weather downed multiple trees and power lines.
Storms in the region also overturned cars last Friday, and wind gusts reaching 44 mph were recorded. A wintry mix also hit on the weekend, as did rainfall. On Sunday, the Atlanta area recorded 1.3 inches of rainfall to add to the more than 6 inches of rain it experienced in December.
Meteorologist Melissa Nord of WXIA-TV, an affiliate station of NBC, reported on some of Friday's damage on her Twitter account.
The extreme weather also caused hundreds of thousands of power outages across Georgia. On Monday, advisories were still in place for winter storms and strong winds for parts of the state into the early afternoon.
"A large swath of winds gusting from 40-50 mph are possible through the mid-morning hours," the Twitter account for the National Weather Service's Atlanta/Peachtree City department wrote on Monday. "Stronger wind gusts are possible across the ridge lines in the north Georgia mountains. Winds could move unsecure objects, down trees and limbs, and cause power outages."