Five Years After Sandy Hook, the NRA President's Neighbors Plead for Real Talk on Gun Violence
David Wheeler started with what they have in common. Both he and Pete Brownell, the new president of the National Rifle Association, are fathers who have three children. But Wheeler has just two at home today. His middle son, Benjamin, was killed in his first-grade classroom at Sandy Hook Elementary School in Newtown, Connecticut, on December 14, 2012.
"No father like you or me can promise their children that they won't be murdered in their classroom or on their campus or at the movies or a concert or a nightclub or a shopping center or a parking lot or anywhere else," he wrote to Brownell in a letter dated November 27. "You can tell them that they probably won't, but you can't promise them they won't. There's something wrong with that, wouldn't you agree?"
Brownell is part of the community in Grinnell, Iowa, a town that is marking five years since the massacre at Sandy Hook with a 26 Days of Action initiative. The series of more than two dozen public events and private actions honors the 20 children and six adults who lost their lives at the hands of a shooter who entered their school.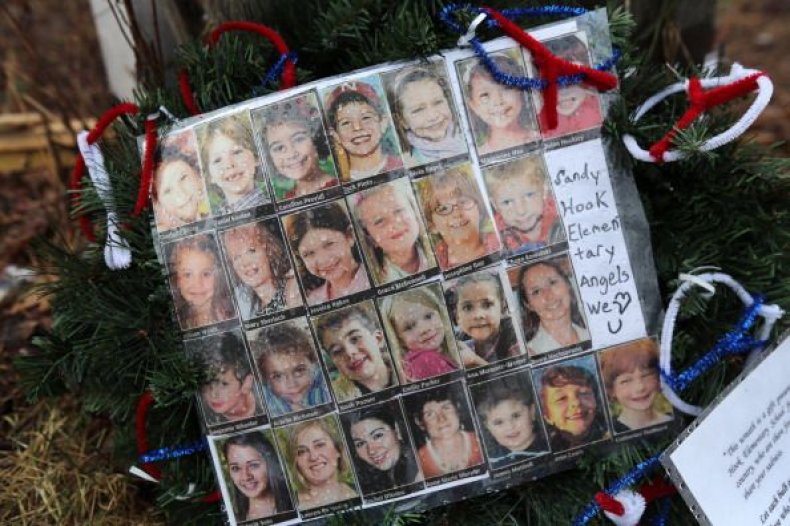 Less than two weeks before the anniversary of the day he sent his son to school, never to see him alive again, Wheeler will travel to Grinnell for the first time to attend a screening of Newtown. The 2016 documentary, by director Kim Snyder and producer Maria Cuomo Cole, is a heartbreaking account of the aftermath of the tragedy. The letter Wheeler sent to Brownell was an invitation to be his guest at the Tuesday screening, which will be followed by a townhall discussion to be streamed live on Facebook.
"I know we can't absolutely eliminate gun violence, but we can diminish it and I have a hard time believing that's not the basis of something we can agree on," Wheeler wrote to Brownell. "If we could come to one point of common ground, I would consider that a small success."
Related: 'Newtown' is a devastating, necessary film
Grinnell, population just under 10,000, is about 50 miles east of Des Moines. "The Jewel of the Prairie" was founded in 1854 and is home to Grinnell College, a private liberal arts school that prides itself on its commitment to social justice.
It might seem odd that a small town in Iowa would devote nearly a month to memorializing a massacre in Connecticut. But in 2016, Brownells, which touts itself as the world's largest supplier of firearms accessories, expanded its footprint in Grinnell, opening its first-ever retail store to go with the company's main distribution center. Brownell, the company's CEO since 2012 and a lifelong member of the NRA, was elected NRA president in May.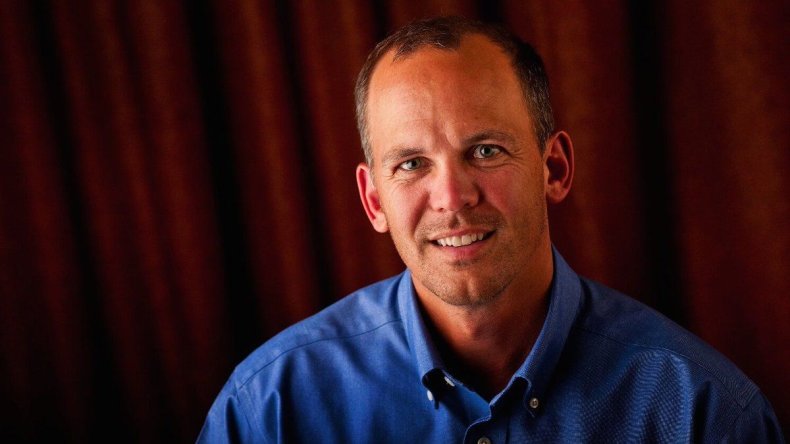 Brownell and his wife, Helen Redmond, are donors to local Grinnell institutions, including the college (a fact that recently caused an uproar among alumni). But as mass shootings in the U.S. rise at a staggering pace, members of the community are struggling to understand their generous neighbor's position. Leading up to the Sandy Hook anniversary, some of them are pleading for, at the very least, dialogue.
When Brownell took on the role of NRA president, "all the pieces became electrified, everything coalesced," the Rev. Wendy Abrahamson told Newsweek. She sees "a really profound opportunity, because we're a small town and he's here."
Abrahamson has long been involved with the issue of gun safety, and the NRA has often served as a visible reminder of her concerns. When she lived in Fairfax, Virginia, she used to bike past the NRA headquarters. Now, serving the congregation at St. Paul's Episcopal Church in Grinnell, she's not far from the organization's new president. After the October 1 massacre in Las Vegas, she acted on a thought that had been percolating since a vigil following the Pulse shooting in Orlando last year: Grinnellians had to at least try to start talking to Brownell about gun violence.
She has called Brownell's corporate office, sent him a personal Facebook message and partnered with a fellow clergy member to send a formal letter. She has joined more than 100 people in town to send another letter to request a meeting. None were answered.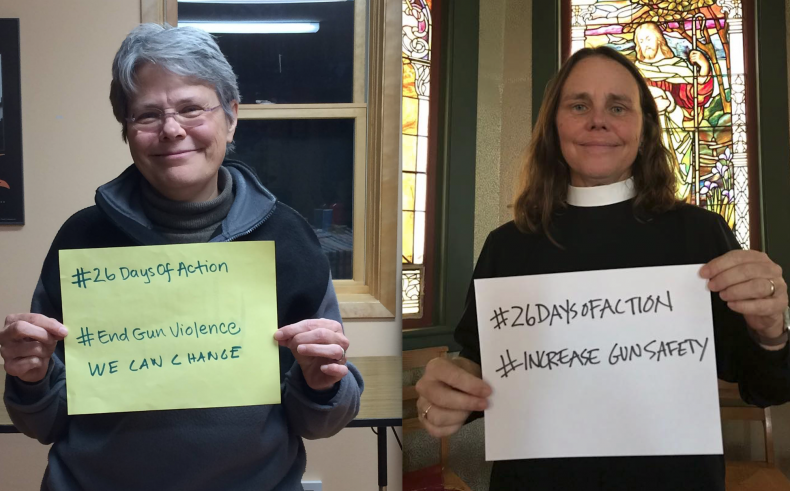 That last letter came out of the Facebook page Grinnellians for Change, where more than 500 neighbors have been discussing gun violence for about a year. The ongoing conversations spurred the 26-day action initiative. Beginning on November 19, there has been one event per day, including a "Mean NRA Videos Film Festival," a "Phone Swamp" day for calling Congress and the upcoming Newtown screening and town hall. The project will culminate in a vigil on December 14, exactly five years after the shooting at Sandy Hook.
"We want to raise community awareness. We want people to act," said Eliza Willis, a professor of political science at Grinnell College. "We also want to keep the issue alive after people have forgotten about the most recent mass shooting."
On December 10, there will be an interfaith worship service where participants can get free gun safety locks courtesy of the local police department. After its conclusion, the crowd will walk the three miles from downtown to the Brownells facility and stand across the street in silence for 10 minutes. They're calling it a funeral procession, not a protest. In fact, they don't see any of the 26 Days as a protest.
"I see this as a big community psalm of lament," Abrahamson said. Willis agreed: "People will paint it as protest so they can have a counter-protest, but that's not going to advance the conversation. It's a pleading, not a protest."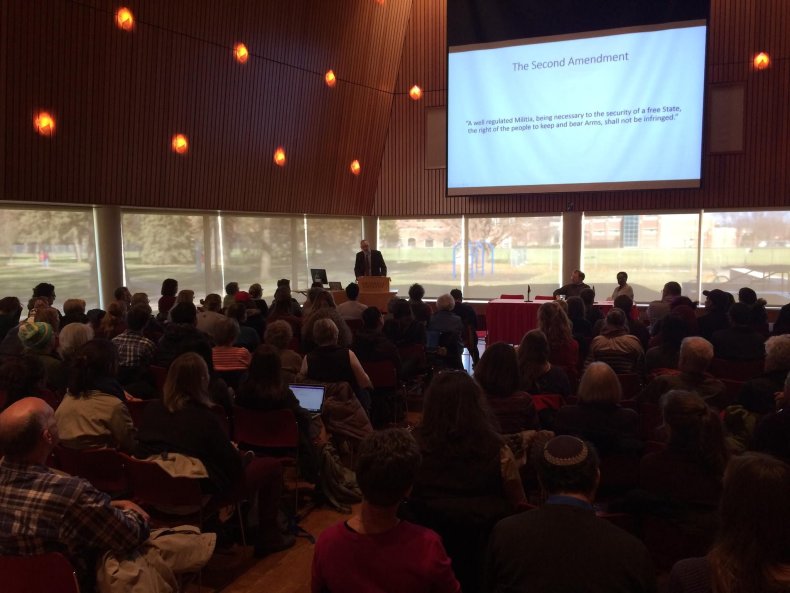 Though opinions differ among those who will participate in the events, Willis articulated several shared goals the organizers have, including the permanent removal of bump stocks from the Brownells catalogue, universal background checks and a reversal of the NRA's stance on the Dickey Amendment, which bars funds at the Centers for Disease Control and Prevention from being "used to advocate or promote gun control."
When Abrahamson reached out about setting up a screening of Newtown, the filmmakers, Snyder and Cuomo Cole, wanted to get involved. The two have been showing the documentary and starting conversations all over the country for more than a year. Eventually, they had piqued the interest of several friends from Newtown, including Wheeler, who is prominently featured in the film.
"I think we live in a society that doesn't understand grief and grieving terribly well… and all the echoes and ripples and resonances that affect all of the people involved," said Wheeler, who has attended more than half a dozen such screenings, though sometimes he can't bring himself to watch.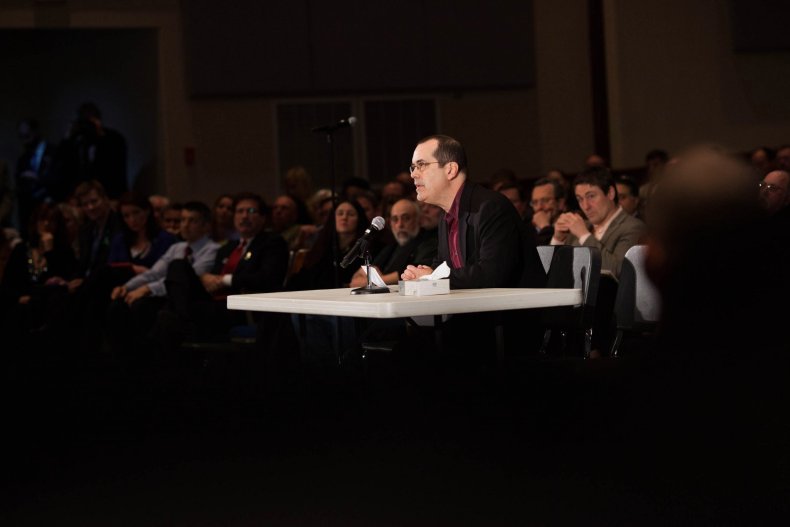 Wheeler will be one of a number of people at Tuesday's screening and discussion. He will be joined by the filmmakers; Dr. Bill Begg, cofounder of United Physicians of Newtown and the ER doctor who oversaw the treatment of Sandy Hook victims; Rev. Kathie Adams-Shepherd, who served as rector of Trinity Episcopal Church in Newtown until 2016, before moving to St. Louis; and Mary Ann Jacob, who was working in the school library the day of the shooting and hid in a closet with three other adults and 18 children.
"Showing the documentary forces people to face some really uncomfortable realities in their own lives and the world we live in," said Jacob, who is a fellow with Everytown for Gun Safety. "It opens up a discussion that's not possible otherwise."
Jacob is a Republican with guns in her home; her husband used to be a member of the NRA, an organization, she pointed out, whose stance on gun safety legislation doesn't reflect how most gun owners feel. She believes her background "disarms" people and allows them to listen. Jacob sees similarities between Newtown and Grinnell. Both are small communities with mixed opinions about a range of issues, from gun ownership to appropriate steps for reducing gun violence. And each, for its own reason, has been thrust unwillingly into the center of a discussion on gun violence.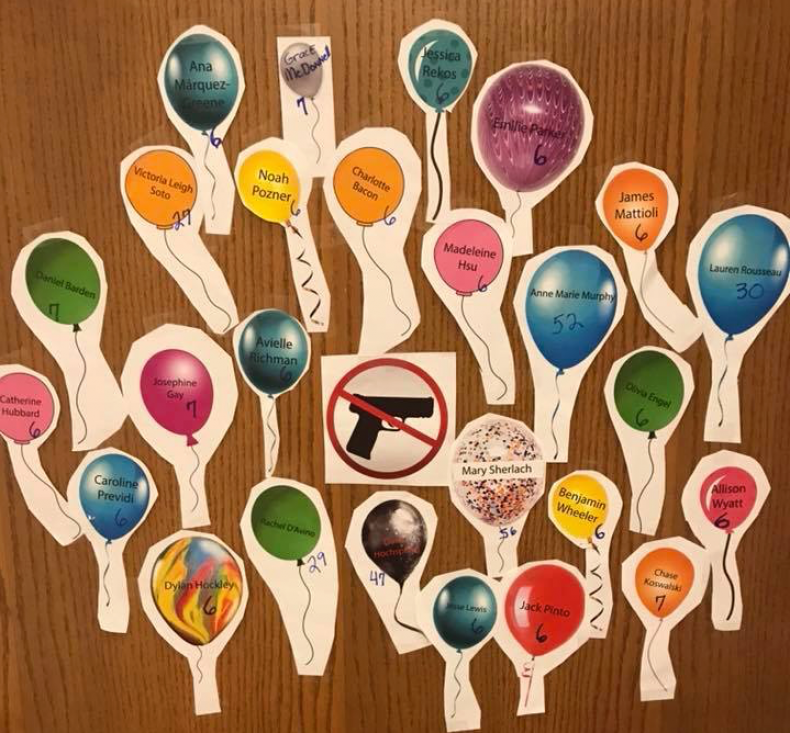 "I want people to come away from this thinking it's not just one side versus the other side," said Wheeler. "Nothing will ever happen with that kind of intractable approach. Lots of different voices need to be heard and understood and respected."
Brownell, the NRA and Brownells the company did not respond to Newsweek's requests for comment. Brownell had yet to respond to Wheeler's invitation as of Monday, and it's unlikely he'll show up. "I would doubt it, knowing his history. I wouldn't blame him for not setting himself up to get criticized, at the very least," said Rev. Bob Molsberry, Brownell's second cousin.
The reverend published an open letter upon Brownell's election as NRA president in May. He tried to reconcile the cousin he knows—"a caring, compassionate, intelligent, and honorable human being"—with the work of an organization he called "one of the biggest, meanest bullies on the block." In his new role, Brownell isn't just a face in the crowd anymore. "It's a mystery to me, and the mystery deepens."
Molsberry and his wife, who used to live in Grinnell, have moved to Iowa City but will return for the screening. "The fact that Pete is there makes it ground zero for gun sales and NRA power in the world," Molsberry said. "If we're going to have any impact at all on the power, the dominance, the agenda of the NRA, it's going to have to be personal."