'Fixer Upper' Final Season: What's Next For Chip and Joanna Gaines After HGTV Show Ends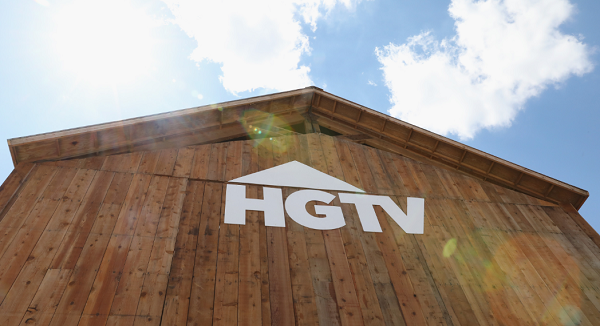 It's the end of an era. After four years of dominating HGTV, Fixer Upper stars Chip and Joanna Gaines announced on Wednesday that the series would be ending after season five.
In a statement released on their website, the couple said that the decision to end their home renovation and design series at the height of its fame wasn't an easy decision.
"While we are confident that this is the right choice for us, it has for sure not been an easy one to come to terms with. Our family has grown up alongside yours, and we have felt you rooting us on from the other side of the screen. How bittersweet to say goodbye to the very thing that introduced us all in the first place," the pair wrote. "This has nothing to do with a fraudulent skincare line or anything else you'll inevitably read. This is just us recognizing that we need to catch our breath for a moment. Our plan is to take this time to shore up and strengthen the spots that are weak, rest the places that are tired and give lots of love and attention to both our family and our businesses."
Although they won't have the cameras following their home renovations, the couple will still lead busy lives in their hometown of Waco, Texas, where the show is filmed.
The duo will be primarily focusing on their several other businesses, which includes a bakery, soon-to-open restaurant, real estate company, luxury vacation rental service, quarterly magazine and retail empire Magnolia Market at the Silos—a home-goods brand that produces paint, rugs, wallpaper and furniture.
After releasing a New York Times bestseller last October—The Magnolia Story—the couple also will be releasing their second book, Capital Gaines: Smart Things I Learned Doing Stupid Stuff. Their newest book is set to hit shelves on October 17.
Aside from maintaining their multiple businesses, 42-year-old Chip Gaines and 39-year-old Joanna Gaines say they will be using the bulk of their time raising their family—Drake, 12, Ella, 10, Duke, 9, and Emmie Kay, 7.
In a recent interview with People magazine, the couple said they wanted their children to grow up out of the spotlight. "They're so young, and we want to give them the chance to have a normal childhood," Joanna Gaines said. "Family is the most important thing in the world."
Since it first debuted on HGTV in May 2013, Fixer Upper has been a hit with fans, many of whom took to social media to share their grievances over the show's ending.
The fifth and final season of Fixer Upper premieres on November 28.
Check out a few fan reactions to Chip and Joanna Gaines' announcement below.