'F**k Thanksgiving': Kyrie Irving Hates Holiday, but That Was Not Always the Case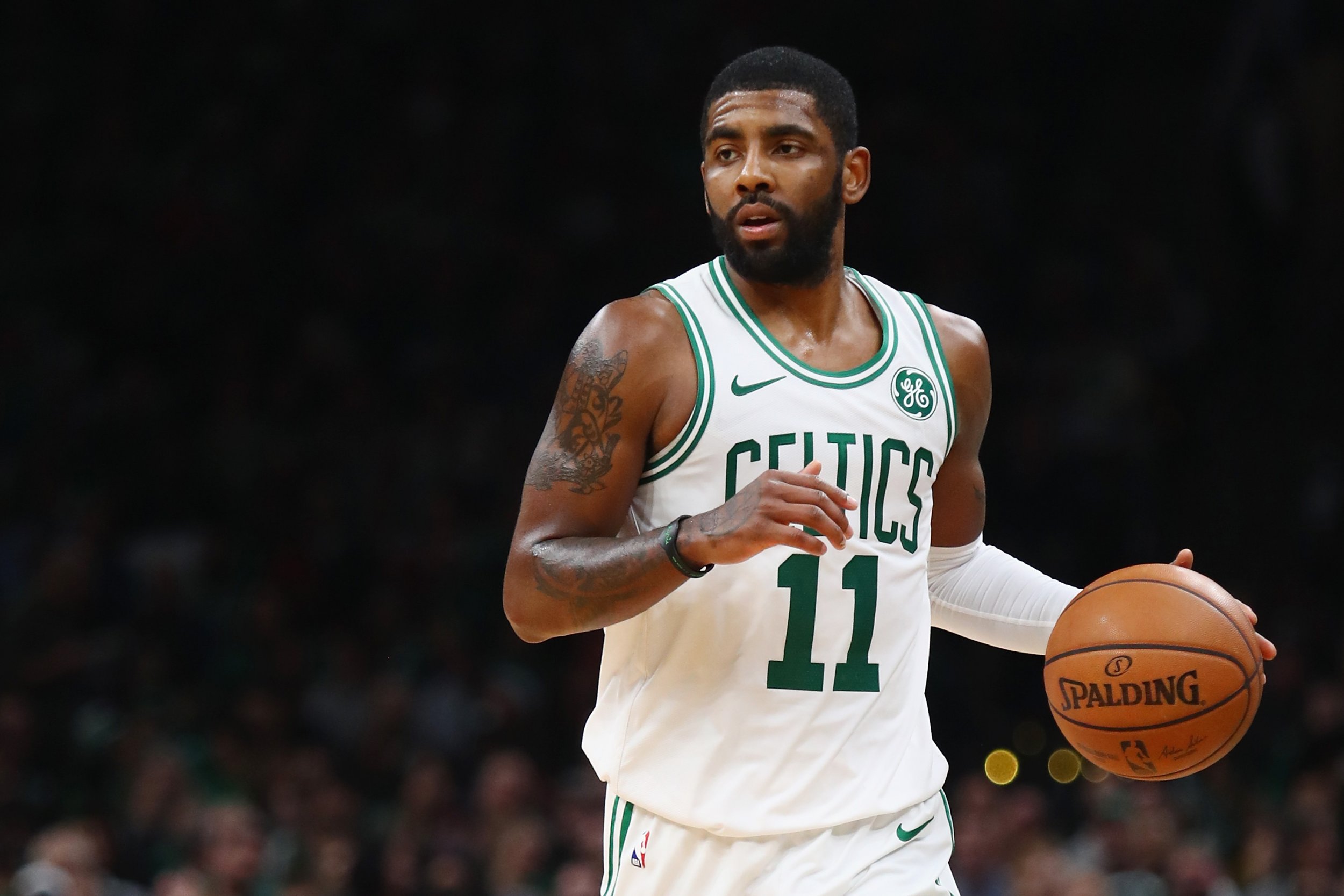 Millions of American will be celebrating Thanksgiving today, by tucking into turkey and mashed potatoes and watching football on TV. Kyrie Irving, however, won't join them.
The Boston Celtics guard made his feelings about the holiday abundantly clear on Wednesday night as he walked off the court following a 117-109 loss to the New York Knicks.
"I don't celebrate that s**t"," said Irving when a member of the press wished him a "Happy Thanksgiving," as per Clevis Murray of The Athletic.
"F**k Thanksgiving."
Irving's mother was born into the Standing Rock Sioux tribe before she was adopted and the 2016 NBA champion was given the name Hela—which means Little Mountain in Lakota language—when he visited the tribe in North Dakota in August.
Given Irving's Native American roots, it is perfectly understandable why he chooses not to celebrate Thanksgiving.
While for some the day celebrates a time when Native Americans and pilgrims came together in peace upon the latter's arrival in North America, to others the holiday is seen as a reminder of colonists violently subjugating Native Americans.
At the same time, for the overwhelming majority of Americans, Thanksgiving is simply a day to get together with their loved ones and mark the beginning of the holiday season.
While Irving is clearly not a fan of Thanksgiving, he seemed to have a very different opinion about the holidays seven years ago.
In 2011, the then-Cleveland Cavalier took to Twitter to wish a Happy Thanksgiving to his followers and the message was dug up by an eagle-eyed user soon after Irving's remarks on Wednesday night emerged.
It is not the first time the first overall pick of the 2011 draft has made his feeling public a holiday.
In December last year, he said he had little time for arguably the most loved holiday of them all.
"I don't necessarily think of Christmas as a holiday," he told reporters, as per Gary Washburn of The Boston Globe.
Ironically, Irving's comments last year came after the Celtics had suffered a disappointing loss against the Knicks, just as they did on Wednesday. A year ago the Knicks won 102-93 at the Madison Square Garden, while on Wednesday they left the TD Garden with a 117-109 win.
Perhaps the combination of playing the Knicks just before a holiday puts Irving, who scored 22 points and had 13 assists in 37 minutes, in a particularly foul mood.