The History of Flag Day: Why We Honor the Star-Spangled Banner on June 14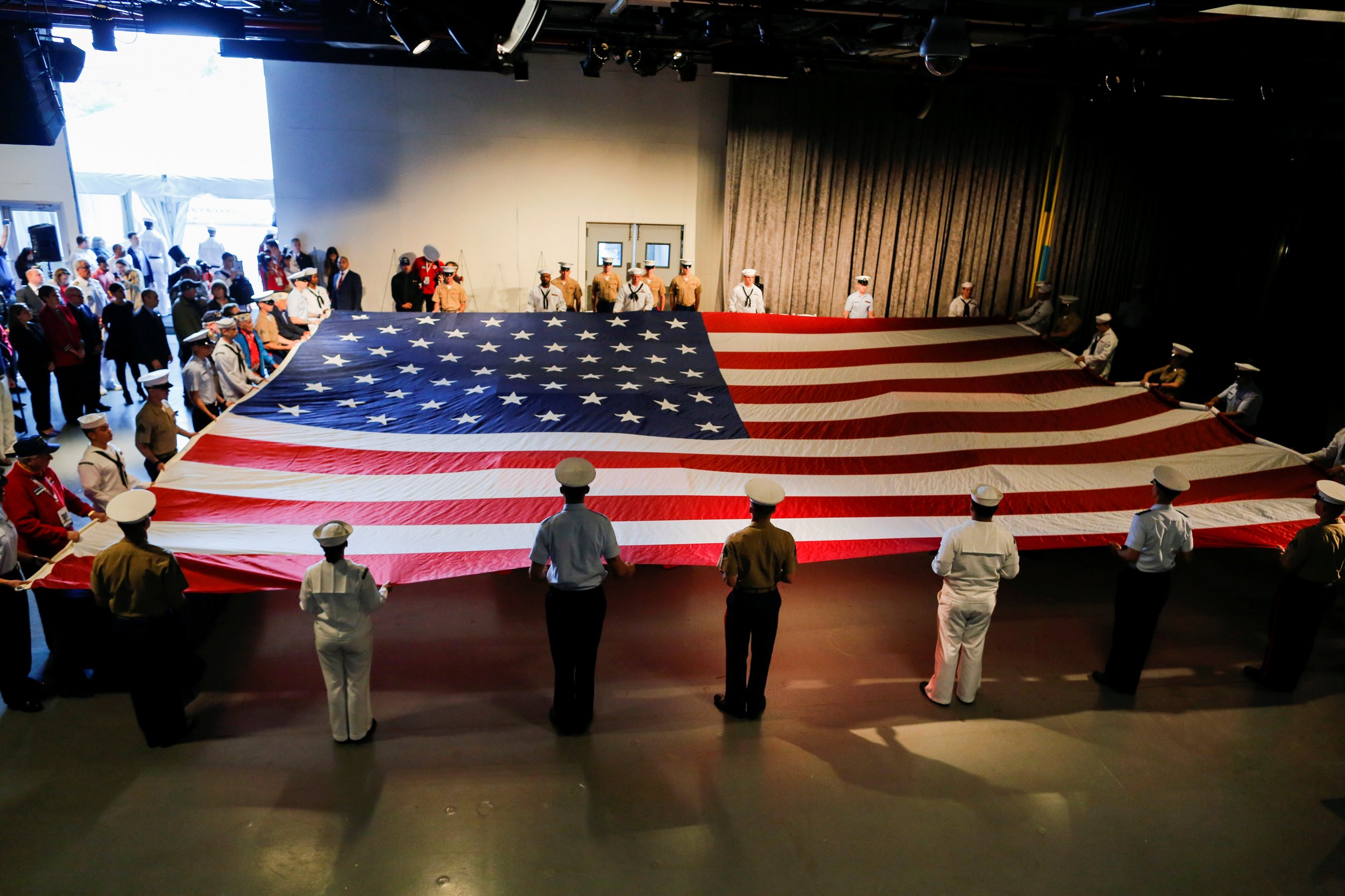 Though it may be overshadowed by President Donald Trump's birthday and, more broadly, the ongoing investigation into his election campaign's ties to Russia, Wednesday is an important American holiday: Flag Day.
The observance, intended to honor what Francis Scott Key would call the broad stripes and bright stars over the land of the free and home of the brave, is held annually on June 14. But you might not even know it's happening, given that most banks are open and, unfortunately, you (probably) have to go to work. Unlike what occurs on Independence Day or Labor Day, there aren't even Flag Day sales or barbecues, as The New York Times noted in 2011 in an opinion piece that also called it "the runty stepchild among American national holidays."
Related: How to make an American flag
That said, in a turbulent political time where Watergate comparisons abound and Americans believe a former FBI director is more trustworthy than the president, it can be helpful to look back at the past as a way to process the present.
Here's what you need to know. On June 14, 1777, the Continental Congress passed a resolution officially designating the Stars and Stripes as the official flag of the newly formed country, according to the History Channel. It decreed that "the flag of the United States [should] be 13 stripes, alternate red and white" and "that the union [should] be 13 stars, white in a blue field representing a new constellation."
From there, the origins of Flag Day are unclear. Several people are credited with creating the holiday, but the timeline generally starts in the late 19th century. A Wisconsin man named B.J. Cigrand decided people should celebrate the official birthday of the banner, so he proposed and helped organize a Flag Day celebration featuring kids, according to the National Flag Day Foundation.
This occurred just around the time that New Yorker George Bolch held a ceremony of his own for Flag Day in 1889 and Elizabeth Duane Gillespie pushed for a similar observance in Pennsylvania in 1893, according to a guide produced by the U.S. Department of Veterans Affairs. William Kerr has also been credited with launching the Flag Day movement with his 1888 establishment of the American Flag Day Association of Western Pennsylvania, which became a lifelong passion for him.
"He was a strong personality, a force of will," Kerr's grandson, Thomas Kerr, told TribLive in 2012. "He had no secretary. He did it all himself."
As legend has it, Kerr spoke with Woodrow Wilson and inspired the U.S. president to issue a proclamation in 1916 calling for June 14 to be named Flag Day. Calvin Coolidge followed up with a proclamation of his own in 1927, as did Franklin Roosevelt in 1942. But Harry S. Truman was the president who finally signed a Congress-approved Flag Day into law, in 1949.
"It is our custom to observe June 14 each year with ceremonies designed not only to commemorate the birth of our flag but also to rededicate ourselves to the ideals for which it stands," Truman said in his proclamation. "This beloved emblem, which flies above all our people of whatever creed or race, signalizes our respect for human rights and the protection such rights are afforded under our form of government."
So, whether you celebrate Wednesday with a baseball tribute, flag ceremony or street parade, remember the origins of Old Glory—and what it means—240 years after its adoption.
"I venture to say that a great many things are said about the flag which very few people stop to analyze," Wilson said in 1915. "For me, the flag does not express a mere body of vague sentiment. The flag of the United States has not been created by rhetorical sentences in declarations of independence and in bills of rights. It has been created by the experience of a great people, and nothing is written upon it that has not been written by their life. It is the embodiment, not of a sentiment but of a history."