Flamethrower Execution, Death Camps and Famine: North Korea's Gruesome Human Rights Abuses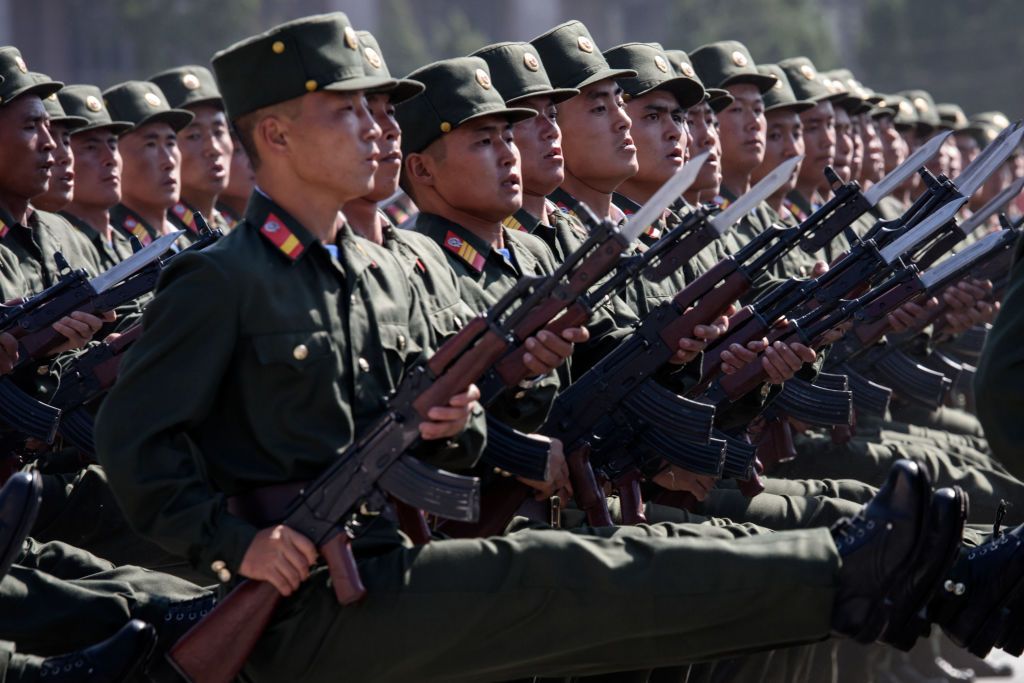 As President Donald Trump arrives in Hanoi, Vietnam, for a second summit with North Korea's leader Kim Jong Un, Human Rights Organizations are highlighting the gruesome abuses carried out by the regime in Pyongyang.
Trump has played up the importance of his personal relationship with Kim as he looks to strike a deal whereby North Korea will give up its nuclear weapons in exchange for the removal of economic sanctions.
However, human rights groups have attacked his cozy relationship with the dictator in the face of flagrant human rights abuses, as any commitment to pressing Pyongyang on issues of widespread political executions, its use of death camps and the starvation of its people lie far from the negotiating table.
"It's shocking that President Donald Trump either refuses to understand or doesn't care about these rights abuses but what's even worse is Trump's absurd claim that Kim is somehow good for the North Korean people," Phil Robertson, deputy Asia director for Human Rights Watch, told Newsweek. "That's like saying the plague is good because it reduces the population."
According to Human Rights Watch, North Korea keeps 100,000 individuals in mountain gulags as enemies of the state. There they are subjected to forced labor and die in squalid conditions. "Add to that pervasive forced labor, systematic sexual abuse and rape of women by officials, and total control over public information and it's easy to see why North Korea is arguably the worst human rights abusing government in the world," Robertson said.
Executions
At least 421 officials have been purged under Kim Jong Un's regime since he became leader in 2010, says the North Korea Strategy Center, a nongovernmental organization led by defectors from the regime.
The report, cited by Radio Free Asia, confirms earlier details of gruesome executions used by Kim's regime. It recognizes a total of nine purging methods that include hanging, feeding live prisoners to animals and shooting victims with anti-aircraft guns or incinerating them with a flamethrower.
Kang Chol-hwan, a North Korean defector who now heads the North Korean Strategy Center told CNN how certain officials were singled out for the worst forms of execution. Two officials close to Kim's disgraced uncle, Jang Song Thaek, were killed by a firing squad of eight anti-aircraft guns, Kang said. Jang, who was forced to watch, fainted after he became spattered in the men's blood, according to the witnesses that relayed what they had seen to Kang.
The defector turned human rights activist also corroborated reports of the death of O Sang Hon, North Korea's deputy public security minister, who was executed with a flamethrower. "Kim Jong Un personally hated him, so he personally ordered him to be executed by a flamethrower," Kang explained, adding that the man's lifeless body had also been pulverized under a tank.
In May 2015, Reuters reported that the head of the North Korean military was executed by anti-aircraft guns. Hundreds reportedly watched the execution of Hyon Yong Chol who stood accused of treason including disobeying Kim and falling asleep during a military parade, according to the South Korean intelligence services.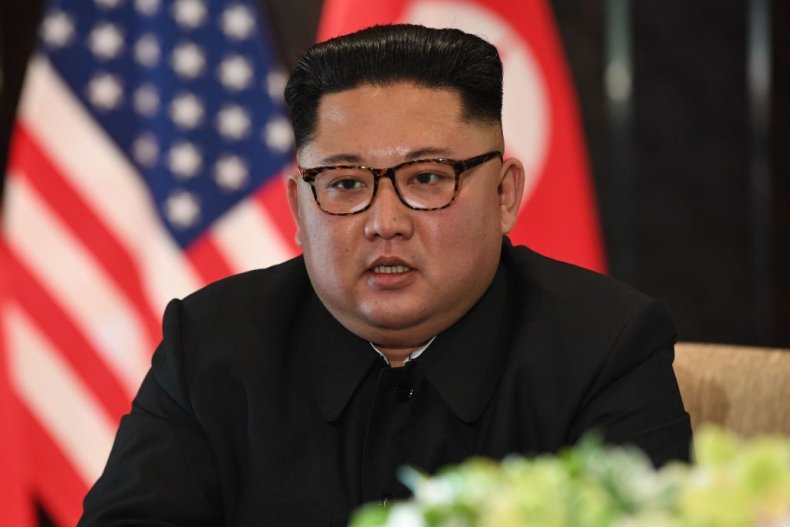 Death Camps
More than 100,000 individuals languish in North Korea's death camps. Amnesty International said in its 2017–2018 report on North Korea that "widespread and gross" human rights violations were perpetrated across four known political prison camps. Some of the violations constituted crimes against humanity Amnesty International said; it had confirmed the widespread practice of forced labor and other ill-treatment inside North Korea's gulags.
In 2017, the Washington, D.C.–based Committee for Human Rights in North Korea released satellite images showing the extensive network of prison camps including re-education camps inside the hermit nation. The camps, run by North Korea's Ministry of Public Security, were found throughout the country on the outskirts of its cities and in huge compounds in the mountains.
The Washington Post reported prisoners in the camps were forced to do hard labor in near-starvation conditions. Their crimes ranged from making too much money to trying to escape North Korea. Dreadful interrogations that included torture were meted out in the camps to prisoners, some of whom were also prisoners of conscience. In one camp prisoners were forced to mine a quarry, in another they had to make leather goods, inhaling noxious fumes.
"Prison hygiene was reportedly appalling and food rations were inadequate, leading to high rates of death from malnutrition-related illness, particularly for those prisoners whose families did not or could not bring them food," wrote David Hawk, the author of the Committee for Human Rights in North Korea report.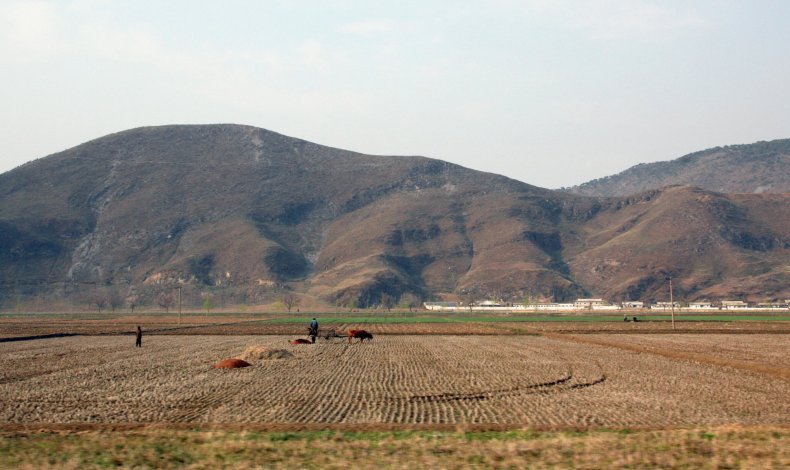 Famine
Following the fall of the Soviet Union and the withdrawal of Chinese food subsidies in the early 1990s, food availability steadily declined in North Korea before flooding and then drought ravaged the country in the latter half of the decade. According to the United States Institute for Peace, between 1994 to 1998 2 million to 3 million people died from starvation or hunger-related illness.
According to the Atlantic many of the same systematic problems continue to plague North Korea which remains ill-equipped to feed its 25.5 million inhabitants. Earlier this month the United Nations revealed that North Korea was facing a food shortfall of some 1.4 million tons and had been forced to halve rations across the country as a result.
Reuters reported the reductions had been made necessary by high temperatures, drought, floods and U.N. sanctions. "The DPRK government calls on international organizations to urgently respond to addressing the food situation," the memo read, referring to North Korea by its official name, the Democratic People's Republic of Korea.
Advocacy groups have said North Korea's focus on defense and other systems that prop up the regime at the expense of food programs have led to this outcome. "Announcing cuts in food rations while Kim Jong Un and his regime parade expensive nuclear tipped missiles goes a long way towards explaining the horrific state of human rights in North Korea," Robertson said.
"Only a truly authoritarian regime like the DPRK, which keeps more than 100,000 people as enemies of the state working and dying in gulags in the mountains, can inspire the sort of fearful obedience required to divert scarce resources from food to weapons," Robertson said.