Flamingos Chased Away by Rats Return to Pacific Island After 20 Years
Flamingos have returned to a Galapagos island 20 years after an invasion of rats forced them out.
The return is the fruit of 12 years of painstaking efforts to eradicate rats and other invasive species from the Pacific archipelago.
Experts have now recorded two nests of flamingos on the shore of a saltwater lagoon on Rabida Island.
Several specimens of the distinctive bright pink bird can be seen relaxing in and around the lagoon in this remarkable footage.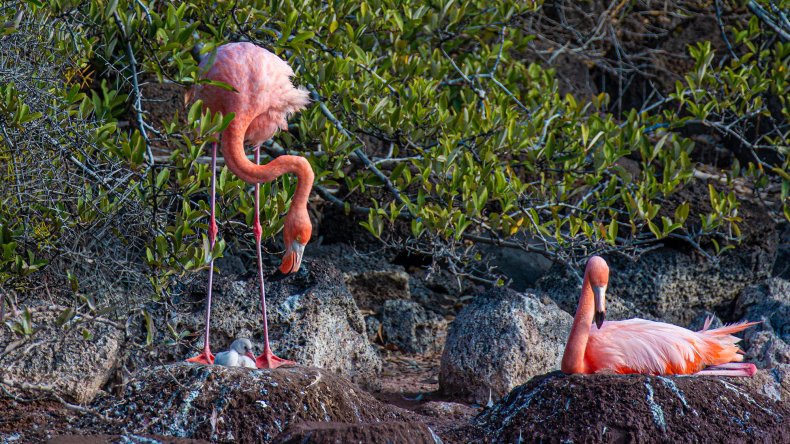 In a statement obtained Wednesday by Zenger News, the Ministry of Environment, Water and Ecological Transition of Ecuador said: "Galapagos nature guides have reported that a family of flamingos, an endemic subspecies of the archipelago, have nested again in the lagoon of Rabida Island, an event that had not been recorded for more than 20 years.
"This event is an example of the ecological restoration that is gradually taking place on the island, after 12 years of eradicating invasive species that threatened the survival of this specimen, contributing to the sustainable tourism system in the area."
The ministry said the images showed "at least two nests of this colorful bird, located on the shore of the saltwater lagoon near the coast," a habitat it shares "with other species such as finches and ducks."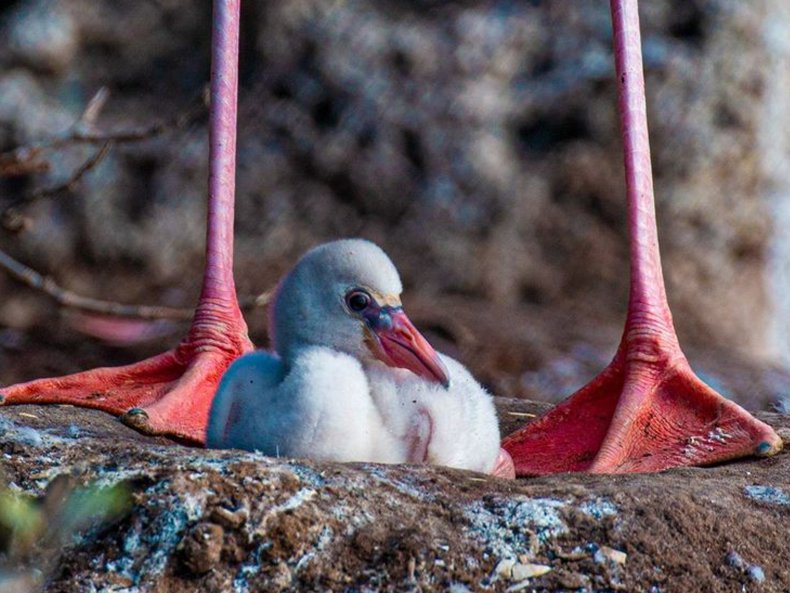 Galapagos National Park director Danny Rueda said: "Rabida Island continues its restoration process, natural systems recover their ecological integrity, therefore, native and endemic species return to their habitats from which they were displaced by invasive species.
"Once the rodents are eliminated, the ecosystem is balanced and the original species little by little begin to fulfill their function within their environment."
The statement continued: "The Galapagos National Park and the Charles Darwin Foundation, twice a year, census these and other birds that inhabit the 34 lagoons of the archipelago.
"Currently, a population of approximately 500 individuals of different species is estimated."
Rabida Island, also sometimes known as Jervis Island after 18th-century British admiral John Jervis, is 5 square kilometers (2 square miles) in area.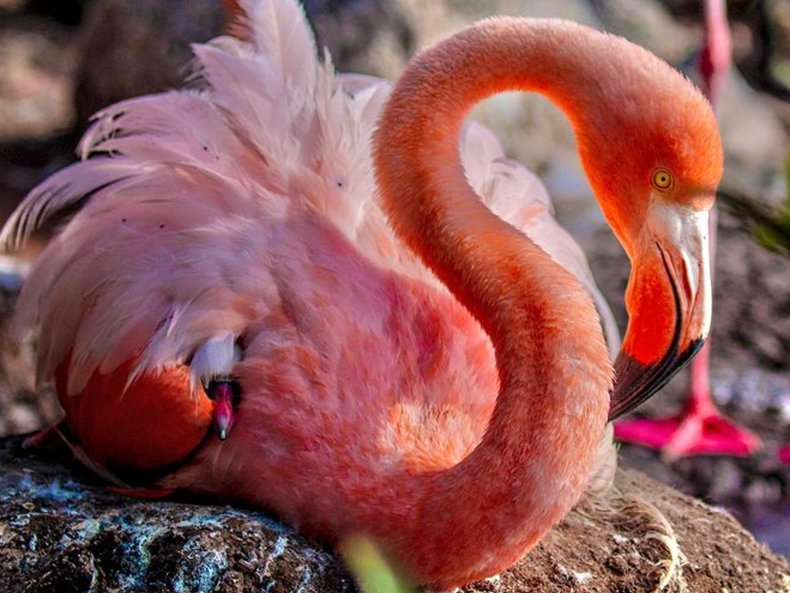 In addition to flamingos, the island boasts sea lions, pelicans, white-cheeked pintails, boobies and nine species of finch.
Goats eradicated from the island in 1971 led to the extinction of several native creatures including geckos, land iguanas and rice rats.
An eradication program aimed at clearing invasive black and brown rats from the island was implemented in 2011.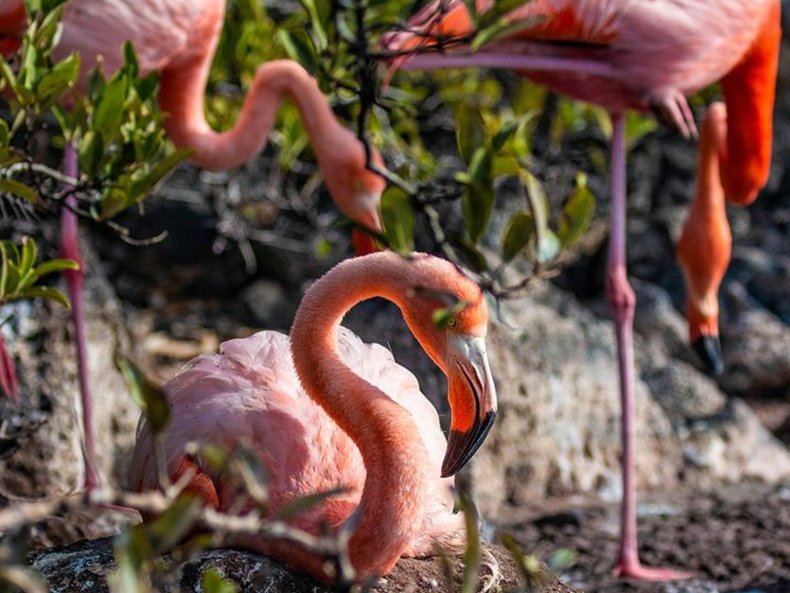 The Galapagos Islands are famous for their large number of endemic species, which Charles Darwin studied during HMS Beagle's second voyage.
Darwin's collections and observations contributed toward his theory of evolution by means of natural selection.
This story was provided to Newsweek by Zenger News.