Is Flappy Bird Cooking its iTunes Rank?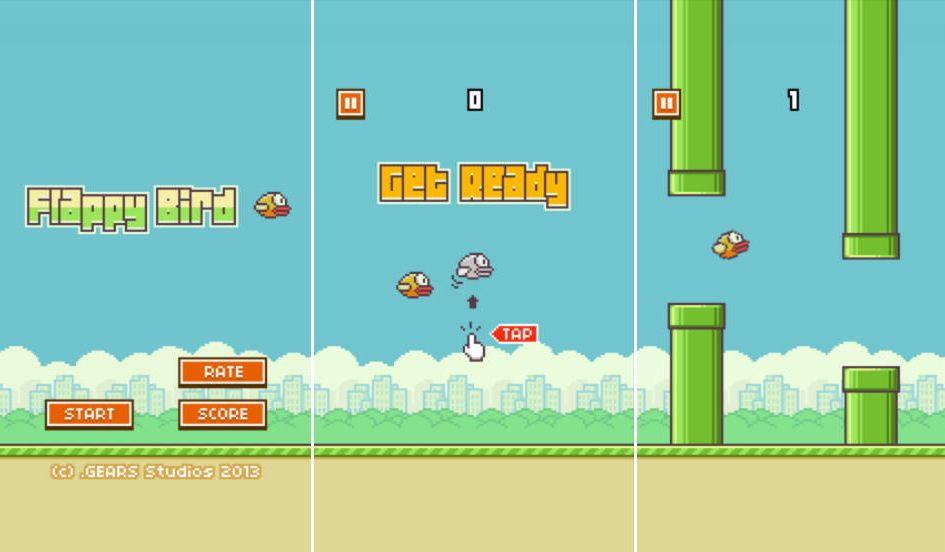 Flappy Bird, the notoriously frustrating app from .GEARS Studios, has become a surprise hit in the iTunes Store, occupying the number one download spot for more than two weeks. But is the climb genuine?
To Carter Thomas, an iPhone app designer and marketer for Bluecloud, Flappy Bird's sudden success six months after its release suggests foul play. "I hate to say it," he wrote in a blog post first spotted by the Telegraph, "but it looks really similar to bot activity."
When the game was initially published by Dong Nguyen in May, it had little success. According to the download tracking site App Annie, Flappy Bird reached 892 and 1078 on US Kids and Family download charts respectively before plummeting into obscurity days later. In November, however, its ranking began to climb. By January 17, it was the number one free game on iTunes.
Carter pointed out that, as an app developer and marketer, he has never before seen late-breaking success like this in the iTunes store. Further, similar games published by Nguyen, including Super Ball Juggling and Shuriken Block, have had the same download spikes.
Nguyen refused to comment on the traffic to Newsweek. "It doesn't matter. Don't you think?" he wrote via Twitter. "If I did fake it, should Apple let it live for months." (That's a good question.)
Though the validity of Flappy Bird's rankings remains in question, there is further cause to believe they may not be sincere. The three reviews of the game on iTunes all contain strikingly similar language. Two use the phrase "pure evil" when referring to the game. Further, one review ends with "don't say you were never warned" while another states "You've been warned." All three give the game five stars.
"I think press should give my game some peace," Nguyen added via Twitter. "Its success is really overrate! [Sic]." What exactly he meant by "overrated," he wouldn't say.