Flash Flood in Utah Kills 12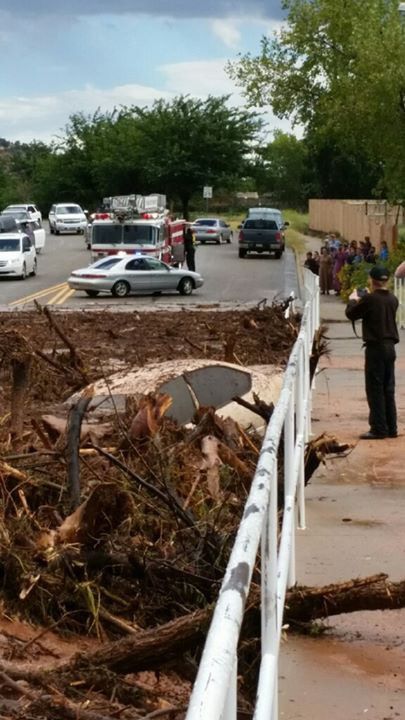 Updated | Twelve people are dead and one person is still missing after a flash flood incident in Hildale, Utah.
The flash flood began on Monday evening around 5 p.m. local time after heavy rains fell in the canyons north of the small town. Water then began to flood the town streets. "In the flash flooding two occupied vehicles were hit by a large wall of water and debris at the Canyon Street Maxwell Crossing and were carried into the flood," Washington County Emergency Services said in a statement on Facebook.
Emergency responders rescued three survivors, one of whom was treated at the Dixie Regional Medical Center overnight. Four remain missing. None of those involved have been identified by authorities.
The flooding left mud, sand, boulders and debris in the streets. Emergency services estimates they have "thousands of tons of mud and debris" left to clear. A number of homes lost power and suffered water damage, and an unspecified number of other residents were rescued during the flood.
The search for the missing is ongoing and emergency responders have requested the public stay away from the area.
A flash flood warning issued by the National Weather Service remains in effect for the area. The service suggests residents relocate to higher ground during the warning.
Despite being just three square miles and home to only 8,000 people, Hildale is fairly well known; it's the home of a group of prominent polygamists led by Warren Jeffs. The majority of Hildale residents belong to the Fundamentalist Church of Jesus Christ of Latter-Day Saints. Jeffs, who once led a sect of the church, is currently imprisoned for sexual assault of underage girls.
The death toll in this story has been updated.