Flash Flood Warning NYC: Severe Rain, Thunderstorms Hit New York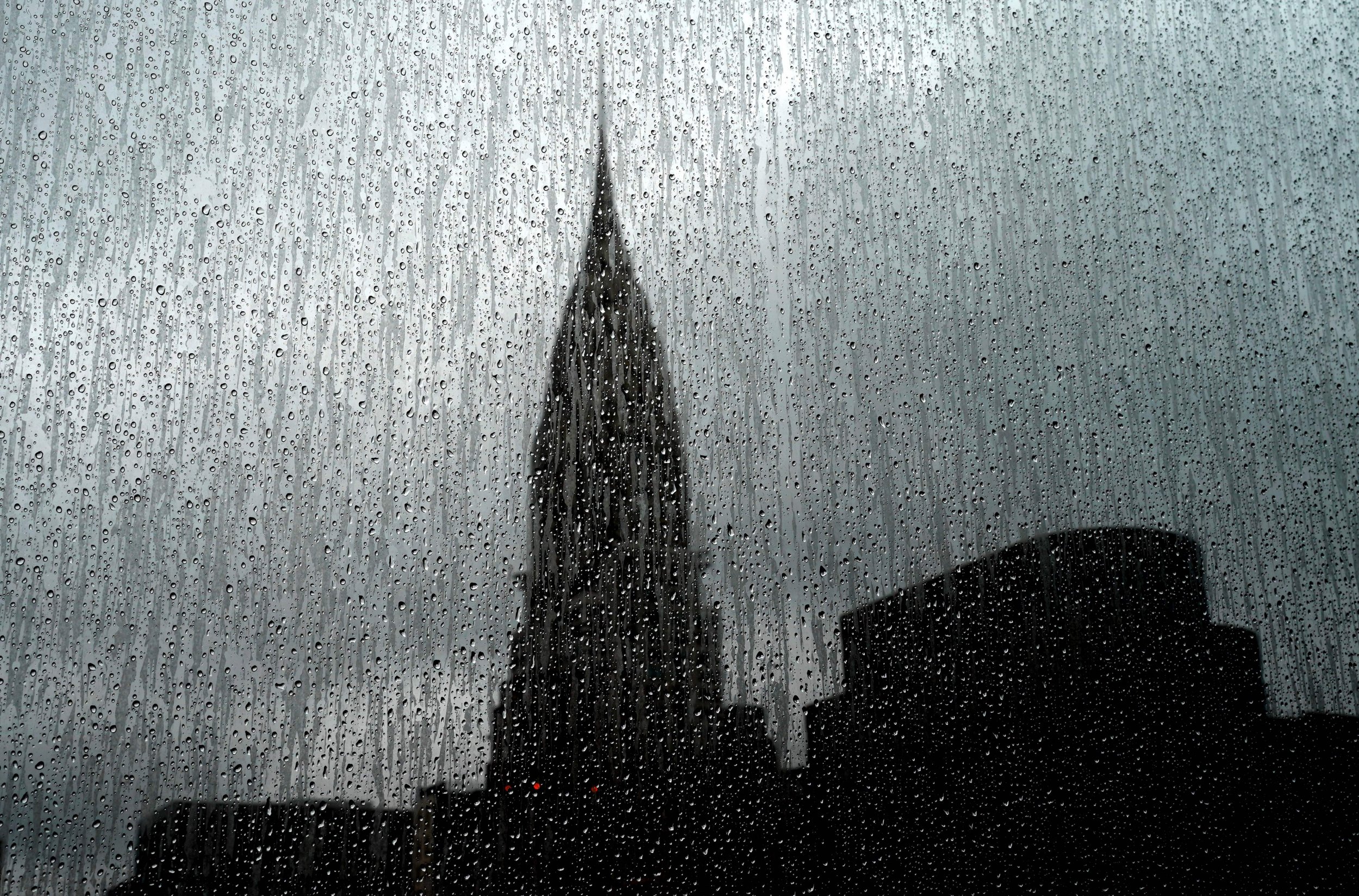 A flash flood warning was issued for parts of New York State on Tuesday as severe rain and thunderstorms hit the region. The National Weather Service urged residents in New York City and the southern part of the state to be prepared for flash flooding until 5:30 p.m. EDT.
Flash flood warnings are issued when flooding is "imminent or occurring," according to the NWS.
The warning was in effect for Manhattan, Queens County, Bronx County and Kings County. Up to an inch of rain had already fallen by 4:00 p.m. EDT, the NWS said.
Among the areas expected to experience flash flooding included Laguardia Airport, Manhattan, Astoria, the Lower East Side, Battery Park, Park Slope, SoHo, Jackson Heights, Astoria, the RFK Bridge, Midtown, Flushing, Mott Haven, Jackson Heights and Brooklyn Heights.
The NWS urged people in the flash flood zones not to drive through flooded roadways, as most flood deaths occur in vehicles. People were also cautioned to steer clear of low lying areas.
Parts of the Northeast, including New York, have been experiencing severe weather over the past few days. Flooding was reported in New York, Pennsylvania, New Jersey and other areas in recent days. States of emergency were declared in both New York and New Jersey on Tuesday following days of flash flooding, WABC-TV reported.
Some forecasts said the northeast could see another four inches of rain on Tuesday, according to Reuters.
"Parts of our state have received nothing less than historic amounts of rain," said New Jersey Governor Phil Murphy, according to Reuters. "Some communities received an entire month's worth in just a few hours."
Firefighters in upstate New York became trapped while attempting to rescue people trapped by floodwaters, the New York Daily News reported.
"It only gets worse," said Governor Andrew Cuomo. "The ground is saturated. More rain is coming. And it makes a bad situation worse."