John Wesley Shipp's 90s Flash Returns in Arrowverse 'Elseworlds' Crossover
90s Flash Lives!
John Wesley Shipp will don the original Flash costume from his 1990s Flash TV series during the Arrowverse crossover. The event, official titled "Elseworlds," combines the casts of The Flash, Supergirl and Arrow for three nights on The CW.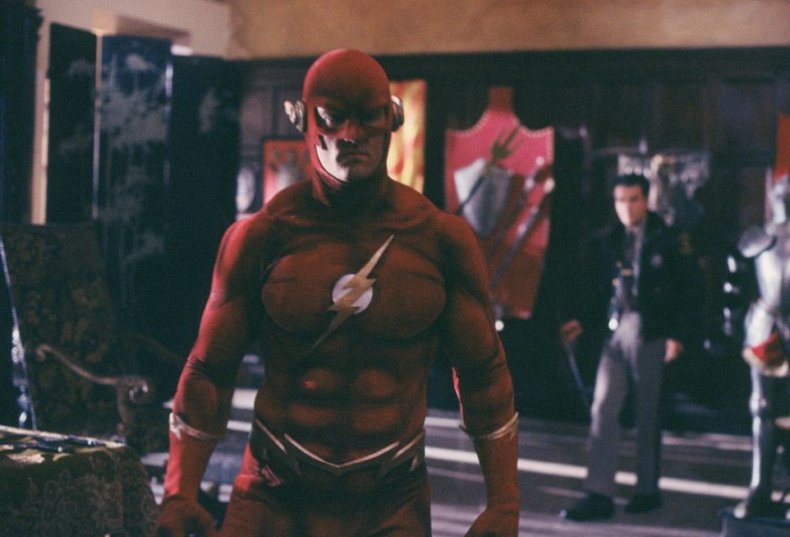 Shipp currently plays Golden Age Flash Jay Garrick in the Arrowverse. He was last seen helping Barry save Central City in The Flash Season 4 episode 15, "Flashtime," where he returned to his home on Earth-3 to train his successor. Shipp portrayed Barry Allen in the 90s series, not Jay Garrick. The series spanned one 22-episode season on CBS from September 1990 to May 1991.
Set photos from Arrow star Stephen Amell reveal an interesting scenario. Amell is wearing Flash star Grant Gustin's Flash suit, and Gustin is wearing Amell's Arrow suit. Shipp, as Garrick, is present in his 90s Flash costume. Supergirl is also on the scene.
According to The Los Angeles Times (circa 1990), Shipps Flash costumes cost $25,000 each. He had four, totalling to around $100,000. They were designed by Robert Short.
"The suit was critical," Danny Bilson, executive producer, said in September 1990. "You can't, after Batman, have a guy running around in tights." (Tim Burton's Batman arrived a year earlier.)
"This might be the coolest thing we've ever done," Marc Guggenheim, the current Flash executive producer, said on Twitter following Amell's initial post.
"Something I SWORE I'd never do again," Shipp replied to Guggenheim's tweet," And I'm so glad I did."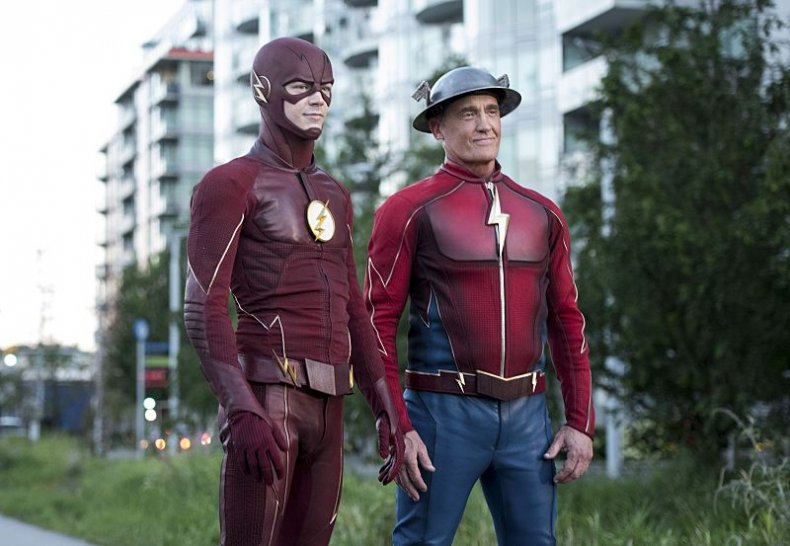 The "Elseworlds" crossover will introduce Gotham City and Batwoman to the Arrowverse, but all evidence points to the crossover taking place on alternate earths. This aligns with the comics. Elseworlds was a DC Comics imprint for stories that take place outside of regular continuity. It's still unclear how the crossover plans to pay homage to its name. Any theories? Sound off in the comments.
"Elseworlds" airs Dec. 9-11 on The CW. The 1990s Flash series is currently streaming on DC Universe.