Keiynan Lonsdale Talks Spoilers, New Music And Being An Introverted Extrovert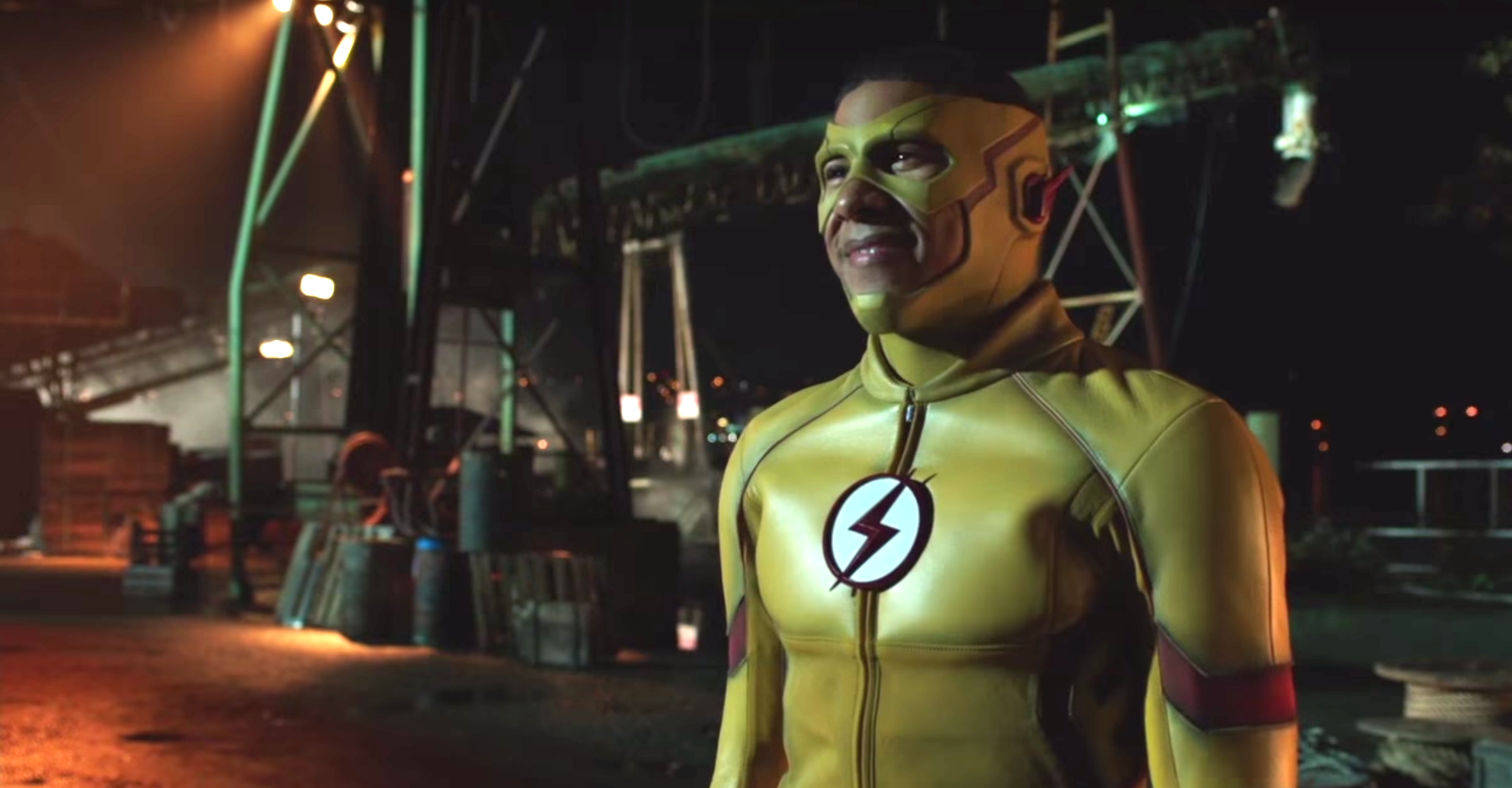 The Flash Season 3 may be over, but that doesn't mean Keiynan Lonsdale, a.k.a. Kid Flash, isn't keeping busy. He was just cast in the upcoming Greg Berlanti directed film Simon vs. The Homo Sapiens Agenda and recently filmed a music video for an unreleased song, possibly one he performed at a recent concert at The Roxy in Los Angeles. While many Flash fans probably (definitely) want to know if Kid Flash is going to trade in a yellow suit for a red one, Lonsdale assured Newsweek yellow is his favorite color and warned fans not to get ahead of themselves.
"It's not something that's on my radar," Lonsdale told Newsweek. "I feel as though there is so much story to tell and Wally has so much growing to do. I'd like to see that journey continue. That's what I think is important. We need to see how these character realistically get to where they are headed for."
If it's any consolation, Lonsdale is fairly anti-spoiler. There's no question his lips are going to remain sealed, especially after a slip up in Season 2.
"I accidentally revealed that Rick Cosnett was coming back. I was with Candice and we were freaking out because it was a livestream and I hadn't done that before. I didn't completely reveal it but smart fans caught on and I freaked out because I had only been there for a month. I was like, 'Oh my god, I ruined everything!'"
Right afterword, he called executive producer Andrew Kreisberg to apologize. Luckily, Lonsdale said Kreisberg himself always worries about spoiling things too and not to worry. Since, Lonsdale has been extra careful because he does think it takes away from the journey of the viewer.
"I had a situation with a friend recently who spoiled a major thing for me and they didn't' realize they did it. As much as I'm still going to watch the show and enjoy it, I didn't get to have that journey and the surprise and ups and downs and questions. It's like if sometime tells you your entire future for your life, suddenly you're not as invested in the moment," Lonsdale said, also warning fans if you're behind by a season on something, you probably shouldn't follow the actors on social media.
But if you're caught up with The Flash, do follow Keiynan Lonsdale on Twitter. Lucky fans got a chance to meet and shoot a music video with him in Los Angeles. While there's no word on when exactly Lonsdale is releasing new music, he did just perform his first show in the United States.
"I hadn't performed in years and never to a crowd that had bought tickets. They didn't really know who I was or the song I was singing because it was Louis Futon's show, a producer I've been working with. He had me come out at the end and I did two songs. At that moment when I was onstage I really wasn't sure whether I was going to be good or not, but it was really the ultimate feeling," he said.
Lonsdale said he was extremely nervous before he got onstage, and that's because he considers himself and introverted extrovert. It's something he's felt since he was a kid, and still feels today.
"I've always had these big dreams and wanted to be on stage, but as soon as I got off stage I didn't want anyone looking at me or talking to me because it made me feel sick. I suffered a lot from social anxiety and being on set was really scary to me," he said. "That fear can cause limits in your art and your performance because you're not going all in because there is this little thing in your head."
Even though you wouldn't think Lonsdale struggled with social anxiety since his character Wally is super confident and outgoing, he has found ways to work through it on set. He recently asked Flash co-star Tom Felton for advice and the Harry Potter actor recommended a book called "Innocence, Knowledge and Wonder," which he says had a life-changing effect on him.
"I actually just recently made a lot of breakthroughs. It's actually kind of fun because you always have your mind and it's a safe space but at the same time because, I recognize that and I have a lot of love and care for myself now, I'm able to be proud of that and show it however I want without fear," he said.
Lonsdale encourages fans who may be going through the same thing not to let fear hold them back, but recognizes going through these experiences has taught him a lot of lessons.
"I think what's really important is valuing friendships and family a lot. Knowing that you've got people you can be honest with and say, 'I'm really nervous or scared.' The more you open up about that, the more those people open up to you as well and you can have that thing in common. Then you help each other get through," he said. "When you realize you're not going through it alone it helps you push forward."
Another way Lonsdale expresses himself is through making music. You may have seen some of his covers on YouTube back in his Dance Academy days, or heard his song "Higher" released in late 2015.
"It was an emotional song. I had gone through a lot and I was finally writing about that," he said." Some people think Higher is about literally getting high and other people think it's more in a spiritual sense. To me it's all that. To me it was like i need to escape from this down state, emotionally spiritually, mentally, everything. I want to be above this. Wherever we are now. I need to go up."
Lonsdale said the songs he's writing now are a lot more colorful and he's going to release them very soon. As for The Flash, he teased Season 4 in one word: "changes."