'The Flash' Stars Tease What to Expect in Season 3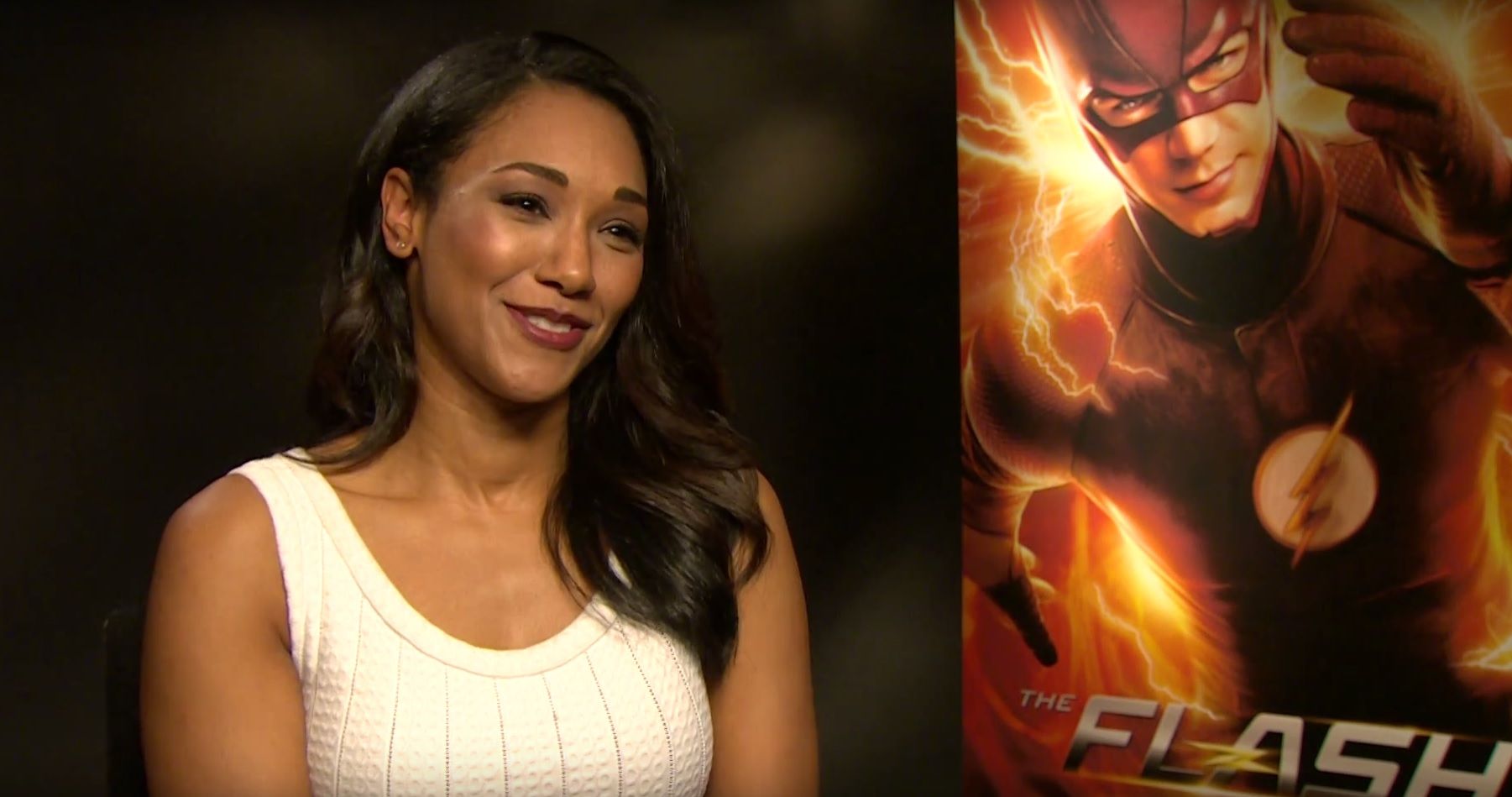 As you've probably noticed, superheroes are everywhere. From Captain America and Deadpool dominating the box office in 2016 to the likes of Arrow , Supergirl and Daredevil on the small screen and online, the genre has become almost saturated. With Marvel and DC Comics continuing to battle it out at the multiplex, on television, DC has made serious headway with The Flash.
Starring Grant Gustin as the titular speedster—and his alter-ego Barry Allen—the show is now in its second season and continues to win plaudits from fans and critics alike. In May 2015, Vulture hailed it as the "best superhero show on TV." Even Arrow leading man Stephen Amell concedes The Flash, originally a spinoff of his show, is now the "bigger" franchise.
The second season finale in May ended on a cliffhanger that could have drastic consequences for season three later in 2016: Barry went back in time to save his mother, who had died when he was just a child, and may have altered the course of the future forever, essentially wiping out the events of the last two seasons.
Although the show's producers have been coy about the third season, fans have speculated The Flash 's third season could see DC's 2011 Flashpoint comic, which had a very similar premise, get a live-action adaptation.
One of the big questions among fans is what that means for Barry and his love interest, Iris West, played by Candice Patton.
Speaking to Newsweek, Patton teased: "Anything is possible with what Barry's done. It'll be interesting to see what Barry's actions cause in the timeline we've come to know in the past two seasons.
"Fans are anxiously waiting to figure out if West/Allen has been erased. I think fans can rest assured, we've established on this show, Barry and Iris have a relationship that's destined. They'll find each other on different timelines and multiverses."
While fans have been willing Barry and Iris to finally get together after much teasing, Patton says she is fine with keeping them apart for a while longer.
"I've never needed to see them be together right away. I've always been a proponent of letting that stretch out over time, having relationships with other characters…so that when they do get together it's meaningful," she said.
Danielle Panabaker, who plays The Flash's scientist colleague Caitlin Snow, meanwhile, got to explore a different side to her character in season two—playing doppelganger villain Killer Frost from alternate universe Earth-2.
Could the "Flashpoint paradox" lead to more Killer Frost? "I'd love it if we could see more of her. I'm always pro-Killer Frost," said Panabaker. "My other idea is, maybe you see Caitlin and Ronnie [Raymond, Caitlin's one-time fiance], they're happily married and they never had any of the trouble they did the last two seasons."
The Flash 's sibling show Arrow controversially killed off one of its regular characters, Laurel Lance, aka Black Canary (Katie Cassidy), in its most recent fourth season. Panabaker says there is a constant fear of being written out on a superhero show.
"It does make you question your job security," she said. "But they do it to keep the stakes up on the show. [If Caitlin died] I hope everyone would be very sad about it, very upset."
Patton added: "On any show, no actor is really safe. That's not something I worry about. I'm enjoying this ride for as long as it goes. We're all at risk of being killed off but the cool thing [about superhero shows] is no one is really dead. As long as they do Iris's story justice then I'm happy."
But it must also be a comfort to know her character is destined to end up with Barry? "I think Iris is safe," Patton said with a laugh. "No need to worry too soon."
The Flash season three premieres in the U.S. on The CW and U.K. on Sky1 in October.