When Will 'The Flash' Season 4, 'Black Lightning' Release on Netflix?
If you don't have cable TV, finale season on The CW is an exciting time of year. Per the schedules of previous years, The CW superhero shows (such as The Flash and Arrow) arrive on Netflix eight days after the finale. The latest series to make its way over to the streaming service is Black Lightning, which aired its finale Tuesday, April 17. This means the full first season of Black Lightning will be on Netflix Wednesday, April 25.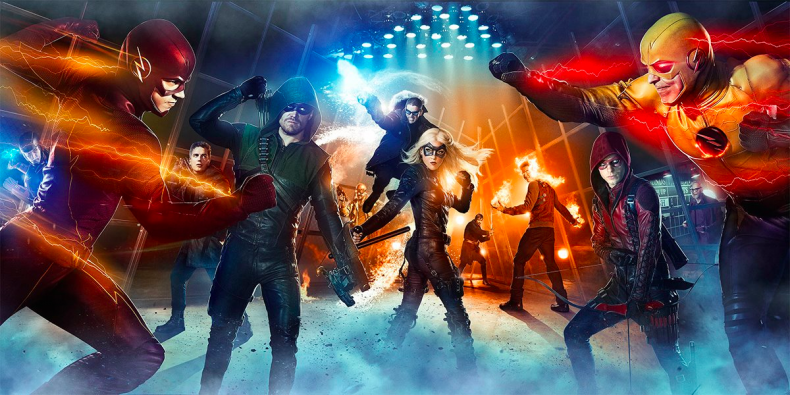 When will Arrow Season 6, The Flash Season 4 be on Netflix?
The finale episode of The Flash is May 22, which means the season should arrive on Netflix in full Wednesday, May 20. The Arrow Season 6 finale aired May 17, and the latest season arrived on Netflix May 25. Legends of Tomorrow Season 3 is already available to stream in its entirety on Netflix, since the finale aired April 9.
In previous years, The CW shows didn't release the latest seasons of Arrow and The Flash on Netflix until the new seasons premiered in fall. However, the streaming service and network announced the release formula would change to reflect Warner Bros. expired deal with Hulu. That partnership used to allow fans to watch the full episodes on demand on a rolling five basis. That changed after The CW updated The CW App to allow fans to watch the episodes for free with commercial interruptions, without a cable subscription. The latter is still an option to watch the new seasons if you do not have a Netflix account.
When Will Supergirl, Riverdale and Other CW Shows Release On Netflix?
As for other CW shows like Supernatural, iZombie, Riverdale and Supergirl, if the general rule holds, check back to Netflix about a week after the finale airs. We will update this article with any date changes.