'The Flash' Season 5: What the First 6 Episode Titles Could Mean
The Flash returns Oct. 8, and SpoilerTV has revealed the first six episode titles. Season 5 episode 1, "Nora" is named after Iris and Barry's daughter from the future, Nora Allen. A trailer at San Diego Comic Con suggested we'll learn more details about the "big mistake" (presumably traveling back in time 30 years) Nora made in The Flash Season 4 finale.
The Flash Season 5 episode 2, "Blocked," is a bit more obscure. The title could signify Nora is unable to get back to her original timeline. With the whole family appearing in the premiere episode, it's possible Barry and Wally strategize ways to bring her back, but fail. There's also the possibility the episode is the introduction to this season's villain, Cicada (Chris Klein), who could be related to Nora's appearance.
In the comic books, Cicada was struck by lightning. He had a vision that he is immortal and that one day his wife would be resurrected. He soon learns that in order to extend his own life, he must suck the life out of others. His cause becomes a cult. Believing his powers are tied to The Flash due to the "lightning" connection, Cicada began targeting all the people The Flash saves.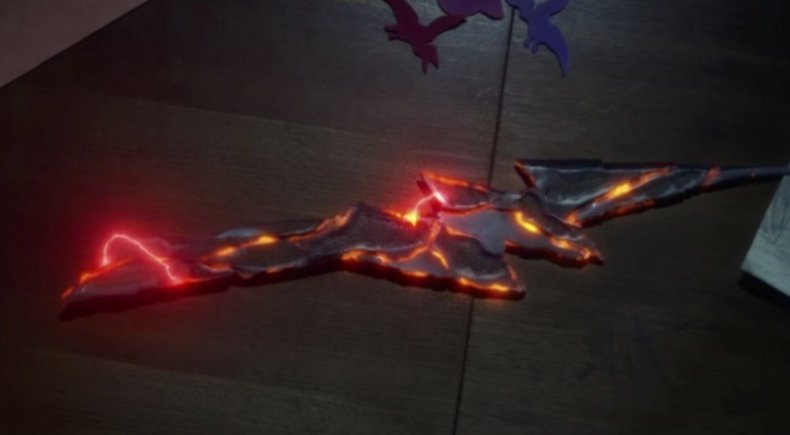 Here's The CW's description of the villain: "A grizzled, blue-collar everyman whose family has been torn apart by metahumans, Cicada now seeks to exterminate the epidemic one metahuman at a time." Showrunner Todd Helbing added at The Flash SDCC panel, "He's not so much a cult leader, but his powers sort of present a challenge for Team Flash that they've never had to deal with before."
The Flash Season 5 episode 3, "The Death of Vibe," doesn't sound too great either. Carlos Valdes, who plays Cisco Ramon, teased at SDCC that Vibe's "powers are going to be challenged like they never have before, in a perilous situation." Helbing added, "There will be a lot of deaths this season." Let's hope this title isn't as bad as it seems.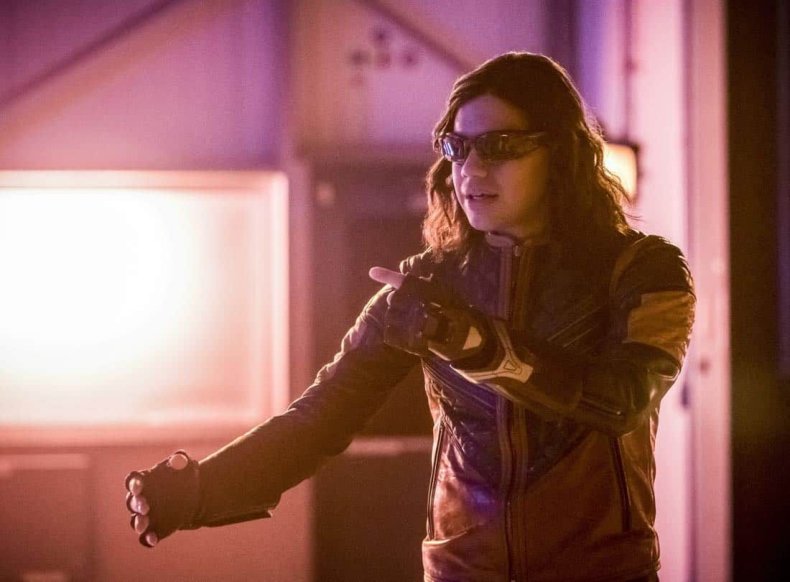 The Flash Season 5 episode 4, "News Flash," could refer to newspapers that show whether the timeline is still intact. The longstanding mystery headline from 2024 "Flash Missing, Vanishes in Crisis" is also still at play. And to make matters worse, we all know that crazy things happen when speedsters disrespect the timeline. Just ask John Diggle. Remember "Flashpoint?" Because of Barry's shenanigans two seasons ago, he has a son instead of a daughter. A similiar situation could be happening with Nora's "big mistake." The title could also celebrate Iris West returning to journalism. She'll using her talents as a reporter more often in Season 5.
The Flash Season 5 episode 5, "All Doll'd Up" teases the arrival of another villain: Rag Doll. In the comic books, Rag Doll was a cartoonist and dancer who worked carnivals in the 1940s. He began using his talents for robberies, squeezing himself in odd positions so nobody would notice his presence. He's known as a Flash villain of The Golden Age for his encounters with Jay Garrick. In the TV series, it's likely Rag Doll has similiar powers; he can bend to extreme lengths and fit his body in odd places.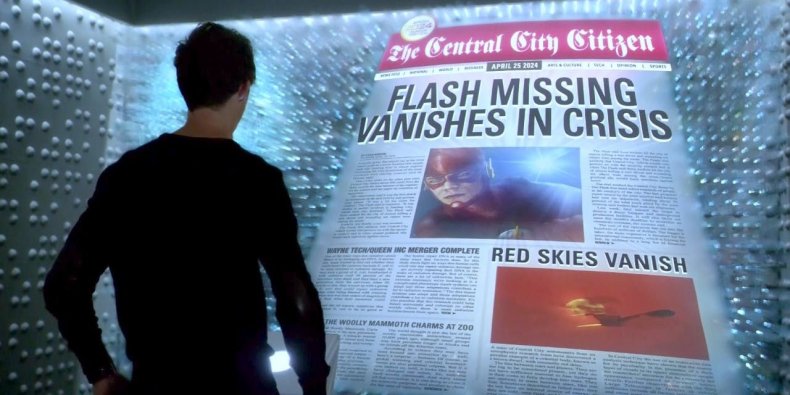 The Flash Season 5 episode 6, "The Icicle Cometh," teases yet another villain: Icicle, who can turn the moisture in the air to ice. One theory is Icicle has something to do with Caitlin Snow and how she became Killer Frost. The Flash Season 4 revealed it was not the particle accelerator explosion that gave Caitlin her icy powers. Caitlin had a flashback to a time where she remembers being Killer Frost as a child. There's questions about the identity of her father, who supposedly died, and a possible brother (Killer Frost from Earth-2 had a brother who died).
During The Flash SDCC panel, Helbing teased "Why and how [Caitlin] got [her Killer Frost] powers. She didn't get them from the particle accelerator explosion. She's working on [figuring out] how that came to be."
Those are all the episode titles we have for now. Any predictions? Let us know in the comments.