Exclusive: 'The Flash' Deleted Scene Builds on the Jenna West Cliffhanger
A deleted scene from The Flash Season 4 Blu-ray and DVD bonus features set for Aug. 28 release reveals an interesting conversation between Joe West and Cecile Horton. The clip, from episode 5 "Girls Night Out," foreshadows what's to come early in The Flash Season 5 and builds on one of The Flash Season 4's biggest cliffhangers: Does Jenna West have metahuman powers? Check out our exclusive debut of the deleted scene above.
Cecile and Joe are at the obstetrician's office getting a sonogram as the scene opens. "We're not nervous, we're excited," Cecile assures the doctor. Joe gives Cecile an absent glance. He's clearly a bit apprehensive about the whole baby situation. "It's amazing, right?" Cecile asks Joe again, who responds with a delayed, "Yeah."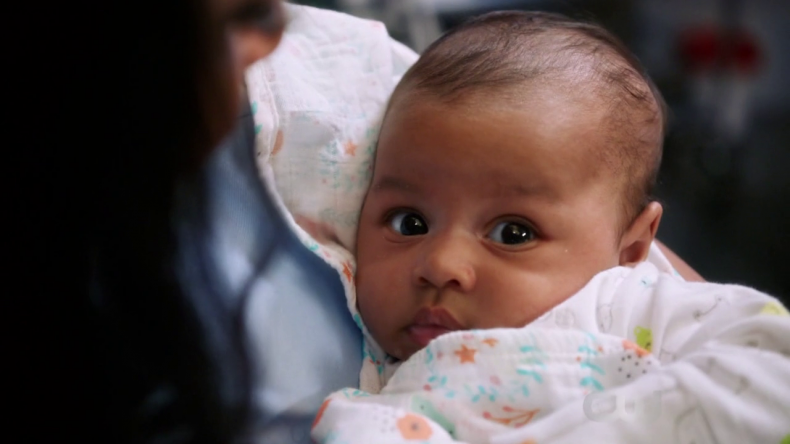 Joe's apprehension could just be because he's nervous about raising a kid so late in life, as he expresses to a very drunk post-bachelor party Barry later in the episode. But it could also be because this baby might be a metahuman, and that's a lot of responsibility. The stress is something Joe, who has two boys with speedster abilities, is all too familiar with; Cecile not so much.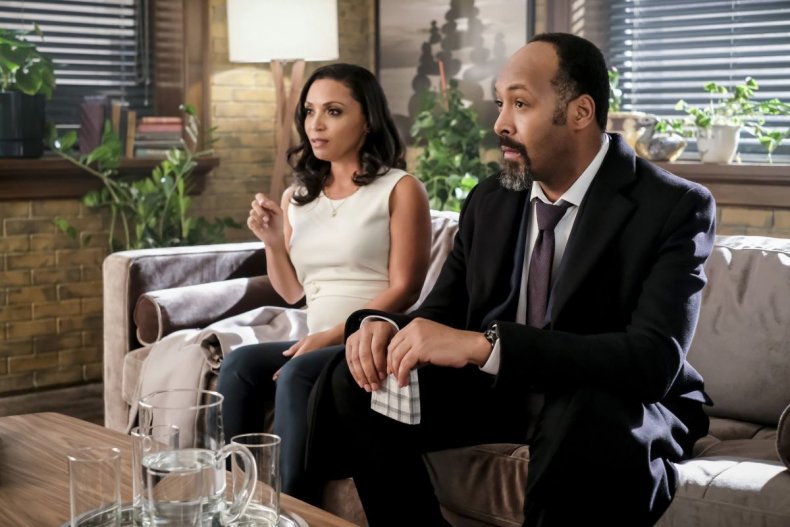 The Flash revealed Cecile was pregnant a few episodes prior, in "Luck Be A Lady." Soon after, she mysteriously gains telepathic abilities. Caitlin has quite the scientific theory: Cecile was in Central City during the particle accelerator explosion (the event that gave Barry and other metahumans their powers) and a unique reaction during her baby's gestation activated residual dark matter in her body.
What's most suspicous happens almost twenty episodes later in The Flash Season 4 finale. After Barry and his daughter from the future save Central City from The Thinker, Cecile goes into labor. Soon after giving birth to Jenna West, she loses her powers. Mind you, all season long Cecile has been helping Team Flash with these newfound abilities. Her telepathy was instrumental in defeating The Thinker, and the fact that the series went out of the way to introduce that skillset to Team Flash in such a peculiar way is exciting.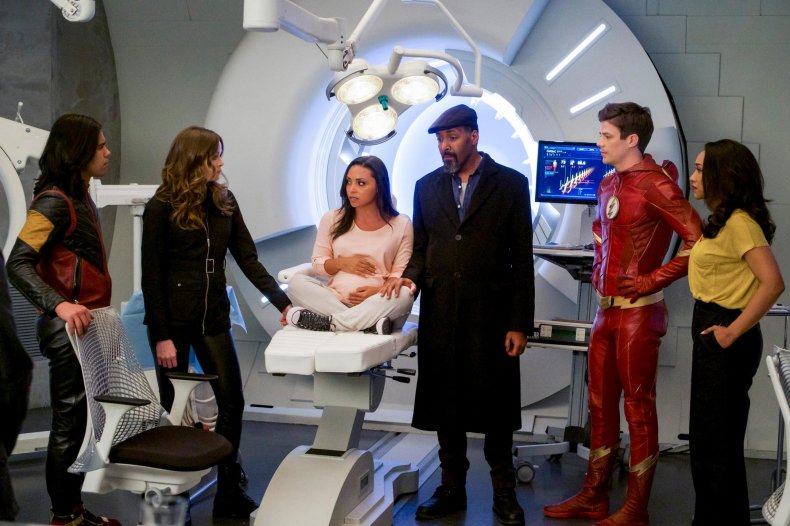 The commitment to showcasing Cecile's abilities could be foreshadowing Jenna's distant future, and this deleted scene from "Girls Night Out" only adds credence to that theory. Joe's instinctual reaction that something's off suggests this new member of the West family (who Barry inducts as the "new member of Team Flash" in the finale) will be one special baby. All the comedic opportunities that come with raising a telepathic infant could also bring some fresh levity to the series in Season 5. Of course, only time will tell if all this comes to fruition.
What are the chances Jenna West is telepathic? Sound off with theories in the comments. The Flash returns Oct. 9.