The Flash may currently be one of the many shows whose production has been stopped in reaction to the coronavirus outbreak, but the Arrowverse series has a number of episodes of Season 6 left that have been filmed but have not yet aired. Season 6, Episode 16 is the first of these, and the CW has now confirmed exactly when it will air on the network.
When will The Flash Season 6, Episode 16 air?
The release date for the latest episode of The Flash (titled "So Long And Goodnight") will air on Tuesday, April 21, in the show's usual time slot of 8 p.m. ET.
The episode will then be available to watch online shortly after it first airs on TV. As ever, the episode will be available to view on the CW website and app alongside the four most recent episodes of the superhero show.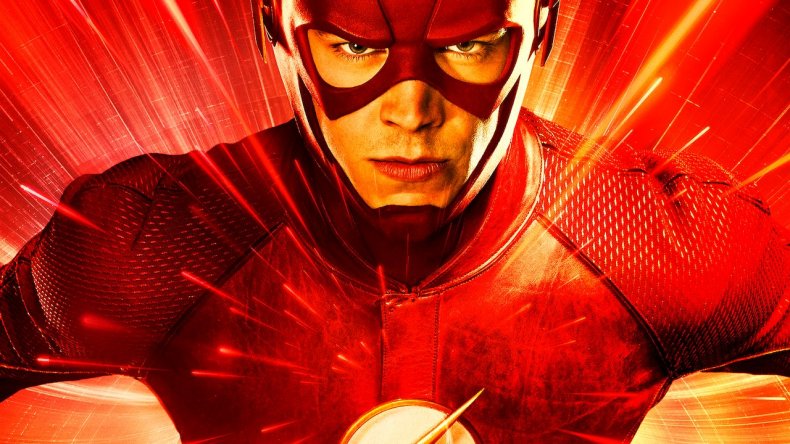 Per Variety, the show has enough episodes in the can to take it up to Tuesday, May 19. This means that, for now, The Flash Season 6 will end at Episode 20, after which it will be replaced in the CW line-up by new superhero show Stargirl. The article also reveals that, unlike other shows that are choosing to end their seasons early, the plan at The Flash is to film the rest of Season 6 at some point in the future.
Though this is good news for U.S. fans of the show, it is bad news for those waiting for the show to be released on Netflix. The streaming service has a deal with the CW whereby full seasons of their shows come to the streamer eight days after their season finales. Therefore, this might mean a big delay for The Flash Season 6 streaming release date.
As for what fans can expect from "So Long and Goodnight," the official CW summary for the episode reads: "After Black Hole hires Rag Doll (Troy James) to kill Joe (Jesse L. Martin), Singh (Patrick Sabongui) suggests he go into Witness Protection but Joe refuses to stop investigating Carver (Eric Nenninger); while investigating Carver with Cisco (Carlos Valdes), Ralph (Hartley Sawyer) runs into Sue (Natalie Dreyfuss); Iris (Candice Patton) becomes suspicious of Eva (Efrat Dor)."
For fans who want to take this opportunity to catch up on previous episodes, the first five seasons are streaming on Netflix, while the previous five episodes of the current season are on the CW website and app.
The Flash returns on Tuesday, April 21 on The CW.