'Flavor of Love' star Saaphyri Windsor Assures Fans She's Not Dead, Blames Hacker
Flavor of Love star Saaphyri Windsor announced on Thursday night that she is still very much alive, following reports that she had died.
Several websites reported that the reality TV star had died suddenly, with Just Jared citing a post on Windsor's Instagram account that read: "It is with a heavy heart that we say that Saaphyri has passed away. She was found today in her home [unresponsive]. Please send your prayers."
As tributes began to roll in, Windsor herself posted on Instagram to reveal that her account had been hacked, uploading a video of herself for further proof.
"First and foremost, as you can see, I'm alive," she said in the clip. "I might look a little busted, but my a** is here."
Windsor also addressed accusations that she had put out the death notice herself, saying: "Anybody that knows me knows I would never do some s*** like that—ever… I don't know who hacked into my phone, and why that's what they would want to put on there, but it happens. It happens to everybody.
"It's the first time it ever happened to me—I've never been hacked before. And I would never have even known, until much later, if my homeboy didn't come to my house and looked like he saw a ghost when I answered the door."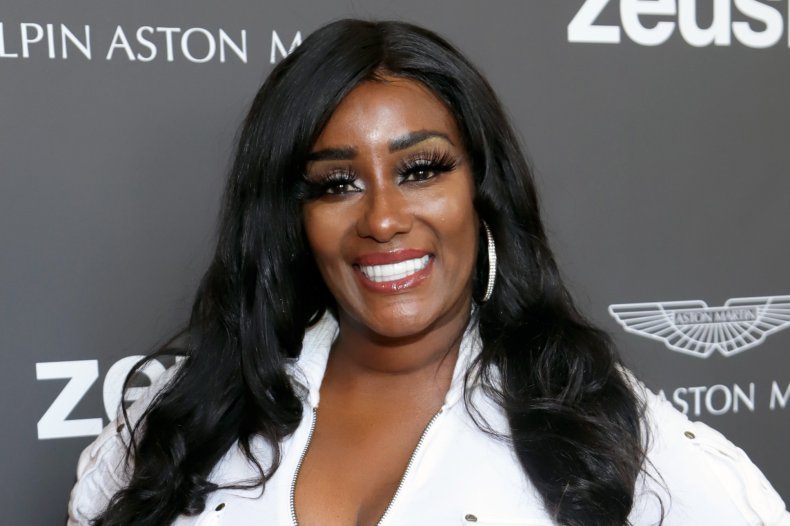 Windsor added that she had been moved by the flood of messages from concerned friends and fans as the hoax post circulated.
"I never knew that many people cared," she said, wiping tears from her eyes. "It made me feel good to know that many people cared. It's just the wrong way for me to find out about it, somebody saying you're dead."
She added that she was relieved her mother had not heard about the hoax. "She probably would've had a heart attack. Thank God she's never on the internet… She wouldn't have been able to handle something like that," she said.
Swivelling the camera to show that her home was filled with friends who had raced over after reading the post, the TV personality assured her Instagram followers that she plans to "be around here for a long time."
As for the hacker who had accessed her account, Windsor said: "I don't think it was a random person. I think I know who it was, because they didn't change the email address. So I was able to get back in and delete all that."
Windsor, whose real name is Wanda Scott, rose to reality TV fame in 2006, when she competed on rapper Flavor Flav's dating show Flavor of Love 2.
She returned to the VH1 franchise the following year for Flavor of Love Girls: Charm School, scooping the $50,000 grand prize and being crowned "Charm School Queen."
In 2008, Windsor appeared on Flavor of Love 3 as a judge on one of the season's competitions. She also competed on VH1 reality show I Love Money in 2009, finishing in fifth place.