The Story Behind Fleetwood Mac's 'Dreams,' TikTok's New Favorite Song
Fleetwood Mac surprisingly enjoyed only one No. 1 single in the U.S. during their long career, and it goes all the way back to 1977. Even more surprisingly, that song, "Dreams," has found a new life on the Internet, which is propelling sales of the 43-year-old tune and sending it back onto the charts.
The song's latest odd journey began on September 25 with a TikTok video posted by an Idaho Falls man named Nathan Apodaca. In the clip, Apodaca can be seen skateboarding down a freeway with "Dreams" playing while he drinks Ocean Spray juice and sings along with Fleetwood Mac's lead vocalist on the track, Stevie Nicks. Given Apodaca's sweet nature, and the seemingly sad circumstances behind the video's recording—he was skateboarding after his RV broke down on the way to work—the clip instantly became a viral hit.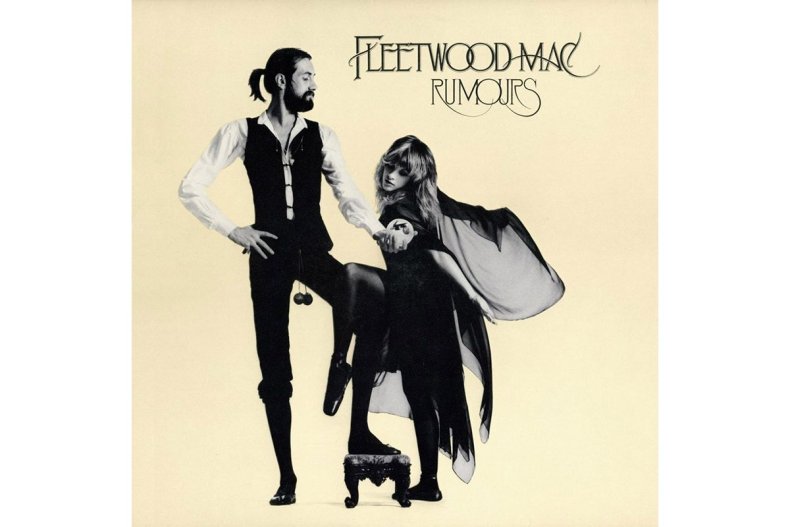 For the three-day period from September 25 to 27, "Dreams" tallied 2.9 million on-demand U.S. streams and 3,000 in digital download sales—a spike of 88.7% and 374%, respectively, according to Nielsen Music/MRC Data. Look for the song's presence on the coming week's Billboard Charts, dated October 10, where it will likely place highly, especially due to Mick Fleetwood getting in on the action.
On Sunday, October 4, the drummer and part of the band's namesake posted his own take on Apodaca's video. As seen on his new TikTok account, the 73-year-old Mick Fleetwood skates through a garden and sings along to "Dreams" himself, while also sipping Ocean Spray. (The account was seemingly started just for the video, as it's the only one uploaded there presently.) Fleetwood's clip was viewed nearly four million times by the following morning.
"420doggface208 had it right," Fleetwood captioned the video, referencing Apodaca's social media handle. "Dreams and Cranberry just hits different." (Never mind that he's drinking Cran-Raspberry flavor.)
Of course, books have (literally) been written about Fleetwood Mac's turbulent and drama-filled history, so this viral bit of pop culture ephemera is just the latest strange development in the band's legacy. (In case anyone has forgotten about said drama, know that it's ongoing—longtime guitarist and one of the band's lead singers, Lindsey Buckingham, was fired unexpectedly before they went on tour just two years ago.)
"Dreams" was a huge hit on an album full of memorable songs. Yet, for the three Brits and two Yankees in Fleetwood Mac, 1977's Rumours was also a document of a band self-destructing. Buckingham and Stevie Nicks joined the group's shifting lineup years before, forming the most successful lineup it ever had. They were also lovers, but by the time they recorded Rumours, their affair was on its last legs. Similarly, the band's other couple—bassist John McVie and vocalist-keyboardist Christine McVie—were going through a nasty divorce, so the circumstances were hardly idyllic for recording a follow-up to their hit 1975 eponymous release. And that's not even mentioning that the band's drug use had gotten so out of hand that they reportedly considered thanking their cocaine dealer in the liner notes for Rumours.
"One day when I wasn't required in the main studio," Stevie Nicks recalled to Blender magazine in 2005, when speaking of the 1976 sessions in Sausalito's Record Plant, "I took a Fender Rhodes piano and went into another studio that was said to belong to Sly, of Sly and the Family Stone. It was a black-and-red room, with a sunken pit in the middle where there was a piano, and a big black-velvet bed with Victorian drapes."
Nicks continued, saying, "Sausalito was as romantic as you could possibly imagine. It was gorgeous up there, right by the ocean, in this fabulous studio with Indian drapes, little hippie girls making hash cookies and everybody having dinner 'round a big kitchen table."
But the bad vibes underneath the surface began bubbling up during the songwriting sessions. Nicks recalled finding a drum pattern that was uncharacteristically dancelike for her and recording "Dreams" in about 10 minutes. The lyrics about a man going crazy from loneliness after the end of an affair certainly didn't smooth over the situation between her and Buckingham.
Proud of her creation, she shared the recording with the rest of the band, who re-cut it the next day. "I walked in and handed a cassette of the song to Lindsey," she told The Daily Mail in 2009. "It was a rough take, just me singing solo and playing piano. Even though he was mad with me at the time, Lindsey played it and then looked up at me and smiled. What was going on between us was sad—we were couples who couldn't make it through. But, as musicians, we still respected each other."
Nicks felt "Dreams" was her answer to the Buckingham composition "Go Your Own Way." It went on to become one of her signature songs, and one that she insists she will never tire of singing. And thanks to 420doggface208, the tune has found a new generation of admirers.