Flesh-eating Bacteria May Have Killed Woman After Florida Vacation, Husband Suggests
A grandmother from Indianapolis may have died from a flesh-eating bacteria after contracting it while on vacation in Florida.
Richard Martin told WRTV that his 50-year-old wife, Carol, had returned home from a vacation in Clearwater, Florida, in February with a nickel-sized infection on her buttocks. The infection became so unbearably painful that she sought medical care twice.
"They sent her home with more antibiotics and a heating pad, and it got worse," Martin told the local news station.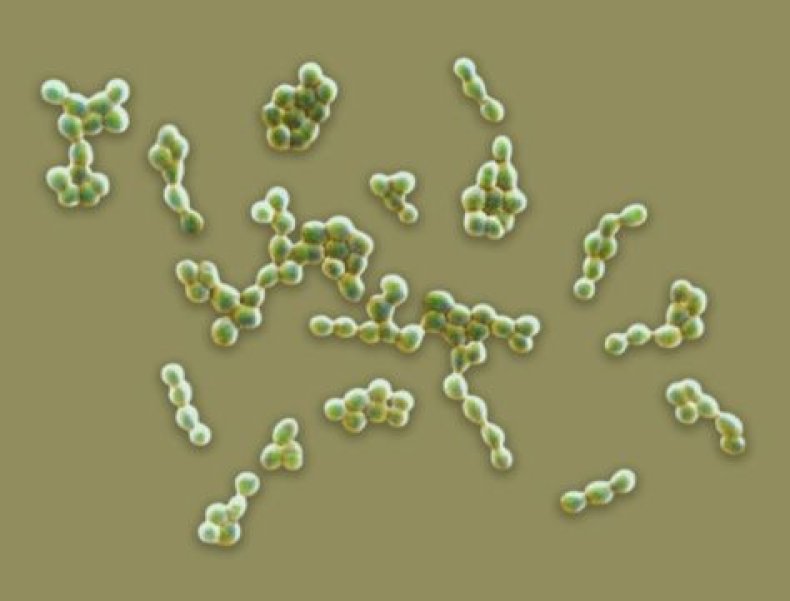 Carol was hospitalized after the treatments and antibiotics didn't work. Doctors then realized she had necrotizing fasciitis.
The Centers for Disease Control and Prevention (CDC) describes necrotizing fasciitis as a serious bacterial skin infection that can spread quickly throughout the body and kill body tissue. Symptoms of the flesh-eating bacteria, which include pain or soreness, red or purplish areas of swelling, ulcers, blisters and black spots on the skin, can be confusing but are quick to start. Later symptoms include fever, chills, fatigue and vomiting, according to the CDC.
"In the emergency room they said, 'We are sorry but she has a flesh-eating bacteria, we have to rush her to surgery right now,'" said Martin.
After two surgeries and 16 days in the intensive care unit, Carol was allowed to return home. She died the morning of May 5, Martin said.
"She made me lunch; I kissed her goodbye to go to work. I come home early in the morning and found her passed away," Martin told the local station. "We should have the answers and know why this went where it did."
Martin told WFLA-TV he believed his wife contracted the bacterial disease from a hot tub at a Days Inn the couple stayed in during their vacation.
"She was the only one that got in the hot tub," he said.