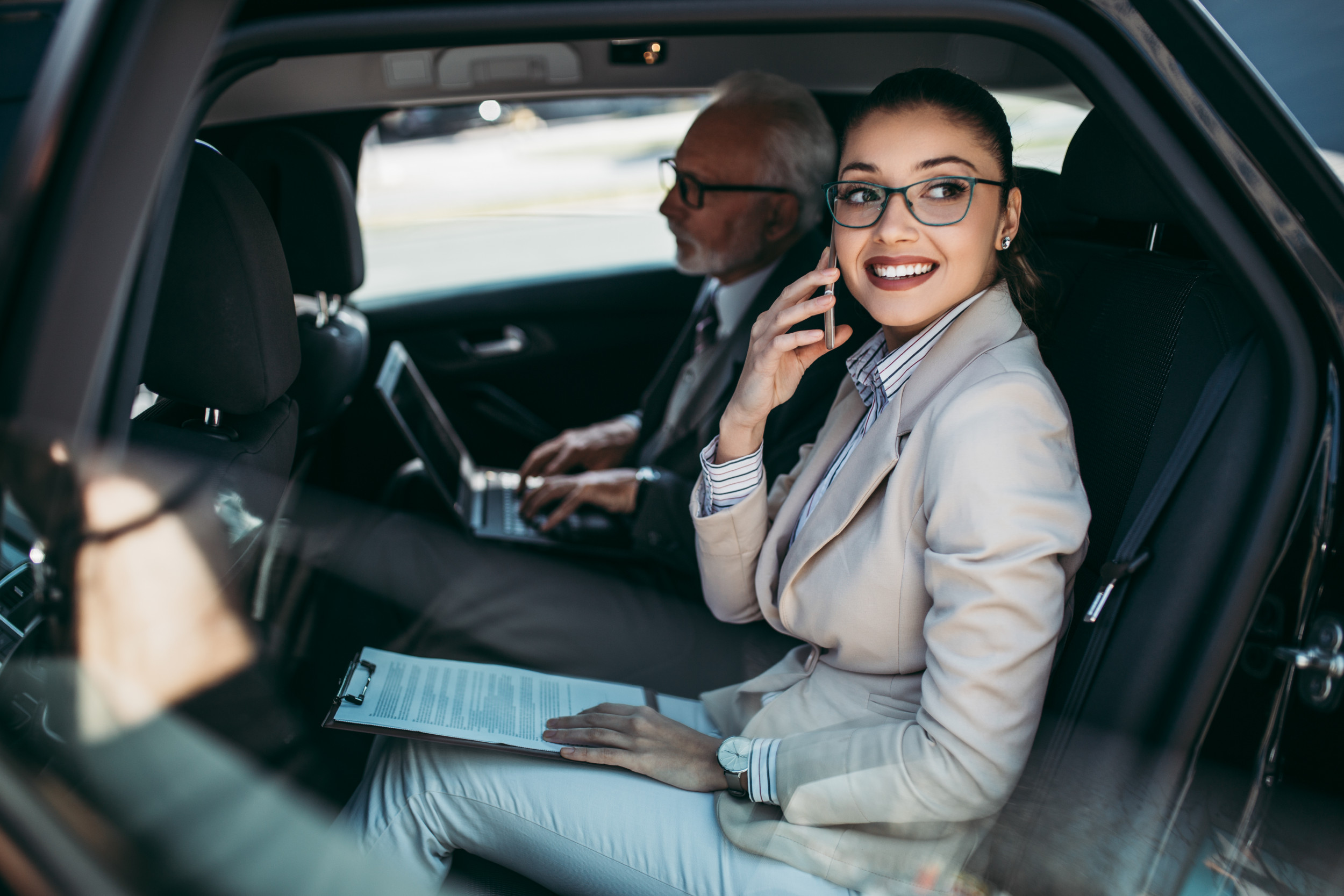 People have confused the terms "gig economy" and "flexible work" since they became everyday phrases. While they may seem interchangeable to those who don't know the difference, they are far from synonyms.
The gig economy has been around for so long that it's hard to imagine a time when we couldn't book a ride through Uber or order lunch from DoorDash. While more exact data is hard to come by, it is estimated that between 25% and 35% of the workforce participates in the gig economy in some capacity, but their participation doesn't come without a cost. Many workers have erratic schedules, and their income can be unpredictable and unreliable.
Flexible work is the natural evolution of the gig economy, and the desire for independent work with flexible hours is not going anywhere. By some estimates, independent workers will make up 60% of the workforce in 2027, up from current estimates. So how can we best serve the needs of this growing subset of the workforce?
Support Financial Stability
In the gig economy, workers can rarely predict how much they will make each month, limiting their ability to create a fixed budget and make long-term financial plans for the future. Many companies that operate in the gig economy use opaque payment systems, and workers are left with estimates of earnings per task rather than solid predictions based on shifts.
In contrast, with flexible work, people can use apps to choose shifts versus individual tasks. These shifts come with pre-determined and clearly identified hourly rates. Armed with this knowledge, workers can look at their budget and long-term financial goals and sign up for the number of shifts that will satisfy their needs. Some workers may pick the highest-paying shifts to ensure they will make the money they want that month. Others can use flexible work apps to supplement their income from a 9 to 5 job to save for a special occasion, such as a vacation or wedding. If someone has been laid off, they can quickly sign up for shifts that will help make up for their loss in income, lessening or closing any gaps in their financial stability. Regardless of a worker's goal, flexible work removes some of the unpredictability of the gig economy and gives them the power to chart a course toward achieving financial stability.
The Power To Plan With Flexibility
Those who work gigs, like those at Lyft or Taskrabbit, are at the whim of the orders that come in, leaving less room to plan their schedules. If there is suddenly a thunderstorm, a Lyft driver, knowing demand is about to surge, will likely feel the need to drop what they're doing, get in the car, and start taking rides. In contrast, flexible work apps allow workers to schedule days, weeks, and even months in advance.
One of our app users, a single dad of three kids, previously worked as a journalist, financial planner and construction worker. His entire life revolved around his inflexible work schedule, and he barely had any time or energy left over to take care of his kids or plan for their family's future. By utilizing flexible work apps, he has been able to go back to school to get a master's degree and can now spend more time with his children. He works a schedule that best fits his needs. With his newfound work flexibility, he can make sure he never misses his kids' soccer games and is always home when they're sick without worrying about making ends meet. Workers can find this flexibility with more traditional gig economy apps by building their own shifts, but working a shift doesn't guarantee income as most tasks are delivered adhoc rather than scheduled ahead of time.
With flexible work, workers can enjoy the freedom that originated in the gig economy but on their own terms. They get to decide when and how they want to work instead of being at the mercy of a thunderstorm or a demand outside their control. Instead, they can simply sign on to the app, look at their schedule and sign up for shifts that truly work with their personal needs and goals.
Try Before You Buy
The gig economy often provides one job per app — you can drive, rent out a room or deliver food. Flexible work apps allow you to try before you buy. You have the chance to choose from a wide variety of positions and industries within a single app. One day you could be a server at a fancy restaurant, the next you may work at a professional sporting event, and next week you can pick up a shift in a warehouse.
With flexible work, the decision is completely yours. If you find a position you love, you can go back as many times as you want as long as there are open shifts. If you decide you'd like to mix it up (or you dislike a certain type of shift), you can move on and try something new every single day. Choosing the types of shifts also creates a deeper engagement with the work itself because you are in control of your schedule. You can sign up for shifts or roles that require skills you want to learn or in fields you are interested in — you may even stumble upon your next passion. All of this occurs while building financial stability and growing your network.
In order to access these benefits, it's crucial for new app signups to ensure their profile has all relevant work experience. Otherwise, job opportunities based on experience may not be recommended to them. The best way to be seen is to ensure all information is complete and up to date, and check in often for opportunities — the best ones get snatched up first.
Unlike most gig economy apps, flexible work apps do not take money from those who use them to find work. Flexible work apps are paid by the businesses that leverage the platform to ensure staffing for their business. There are no hidden fees or commissions taken out of the worker's pocket.
The gig economy forever expanded our definition of work and provided new and lucrative options to millions of workers, but now it is time for the next step. Flexible work is the natural evolution of the gig economy, empowering workers to control their agency, create a schedule that works for their lifestyle and achieve financial security. Life can and should be more than hustling every day to make ends meet. Flexible work is our chance to make that goal a reality for workers across the U.S.