Flight Attendant Breastfed Stranger's Crying Baby After Mother Ran Out of Formula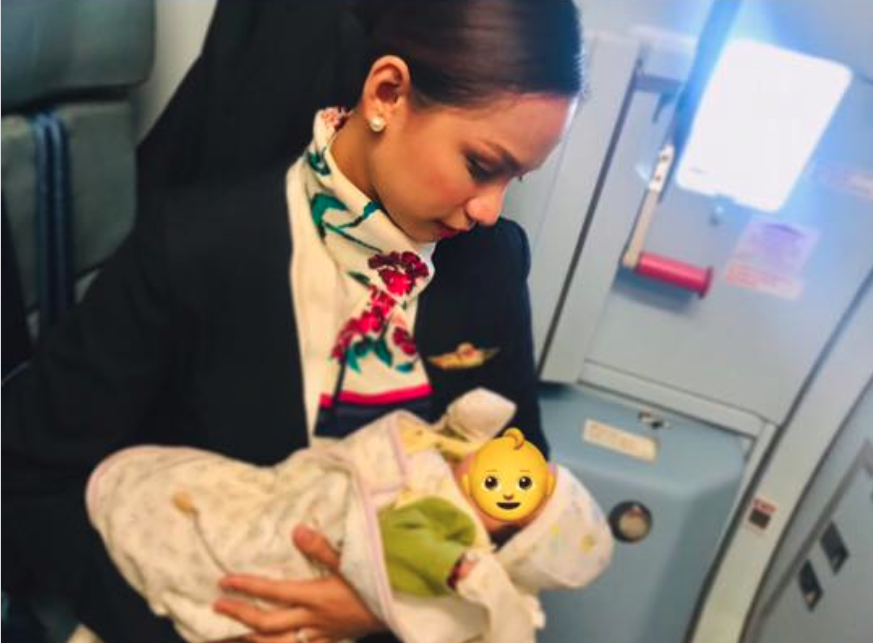 A Philippine Airlines flight attendant has been praised on social media after claiming to have breastfed a stranger's crying baby when the mother ran out of formula.
Crew member Patrisha Organo said in a Facebook post that the incident occurred on Tuesday while she was doing a test to become qualified as a Cabin Crew Evaluator. Organo said that everything was running smoothly until after takeoff, when she heard a baby in distress.
"I approached the mother and asked if everything's okay, I tried to tell her to feed her hungry child," the flight attendant explained. "Teary-eyed, she told me that she ran out of formula milk. Passengers started looking and staring at the tiny, fragile crying infant.
"I felt a pinch in my heart," Organo continued. "There's no formula milk onboard. I thought to myself, there's only one thing I could offer and that's my own milk. And so I offered."
Organo said the line administrator on the flight, named as Sheryl Villaflor, assisted the mother to a private area of the plane so they could feed the baby away from other passengers. "I saw the relief on her mother's eyes," she wrote. "I continued to feed the baby until she fell asleep. I escorted her back to her seat and just before I left, the mother sincerely thanked me."
The Facebook post, published on Wednesday, has now been shared more than 27,000 times. It has attracted nearly 6,000 comments—most celebrating Organo's actions on the flight. "Gestures like this restore faith in humanity. This is beautiful," one commenter wrote on Friday. However, others were critical of the mother for running out of formula during the trip.
Organo posted an image of the baby that was edited "for her family's privacy."
"When I posted that...it was to inspire other people and to normalize breastfeeding," she told Yahoo Lifestyle this week. "I am so overwhelmed with the positive comments."
The crew member added that she passed her evaluation. "The flight [was] special, so special not only because I got qualified as an evaluator but I got to help," she wrote on Facebook.