Flight Canceled After Man Arrested for Throwing 6 Coins Into Plane Engine for Good Luck
China's Guangxi Beibu Gulf Airlines canceled a flight after a male passenger threw a handful of coins into the engine of a plane for good luck.
In a statement shared to popular Chinese microblogging website Weibo, the airline said that airport staffers noticed coins on the floor under the engine in an inspection before takeoff.
The man, identified only by his surname Wang in the post, admitted that he threw a handful of coins toward the plane, according to Times Now Digital. He was then arrested by police.
Authorities were able to recover all six coins, which the man had wrapped in red paper for luck, but the airline decided to cancel flight GX8814 from Weifang to Haikou, in the Chinese provinces of Shandong and Hainan, to ensure passenger safety.
Nearly 150 passengers were escorted off the flight, which was delayed until the next day.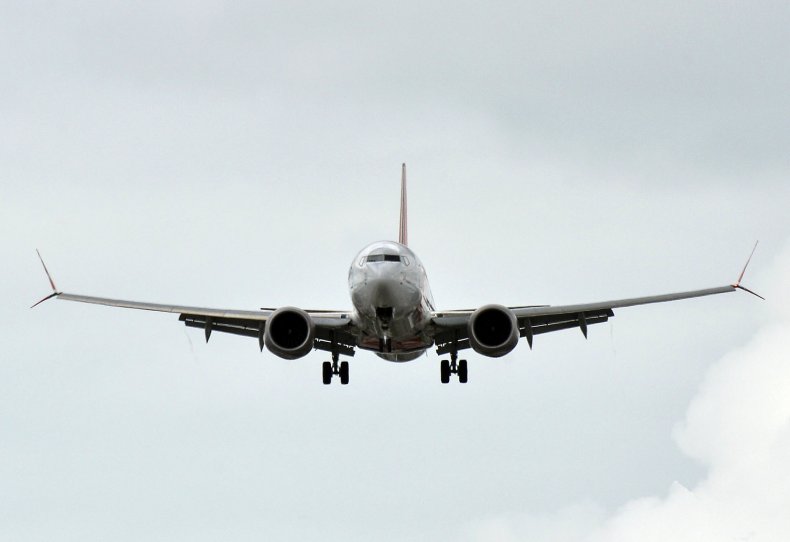 Over the past few years, numerous superstitious citizens have been arrested and charged in China for throwing coins at planes for good luck.
In February 2019, Chinese man Lu Chao, 28, threw a handful of coins into a plane's engine as he embarked for his first-ever plane journey at Anqing Tianzhushan Airport in the Anhui Province, according to BBC.
Authorities found the coins on the ground under the engine during a pre-flight inspection and grounded the Lucky Air flight, a budget airline. Airport staffers carried out a series of safety checks but passengers were forced to wait for a replacement flight to begin their journey.
Lu was reportedly charged with disturbing public order and detained for 10 days. Lu argued in court that airlines should make it clear to passengers not to throw coins at the engine. Later, a judge later fined Lu $17,600 to compensate the airline for the incident.
In June 2017, China Southern Airlines said that a 80-year-old passenger threw nine coins at the engine of a plane at Shanghai Pudong International Airport as she was boarding, according to BBC. One of the coins made contact with the engine, forcing the flight to be delayed.
After airport staff called police, the unnamed woman was taken to a police station for questioning. She told authorities that she threw the coins to "pray for safety," according to local media. Police decided not to charge the woman over the incident.
"In order to make sure the flight is safe, China Southern maintenance has conducted a full examination of the plane's engine," China Southern Airlines wrote in a statement shared to Weibo.
Newsweek reached out to the Chinese Ambassador in Washington Cui Tiankai for comment. This story will be updated with any response.