Flight Delays Latest: LaGuardia, JFK, Newark among Airports Affected by Approaching Storm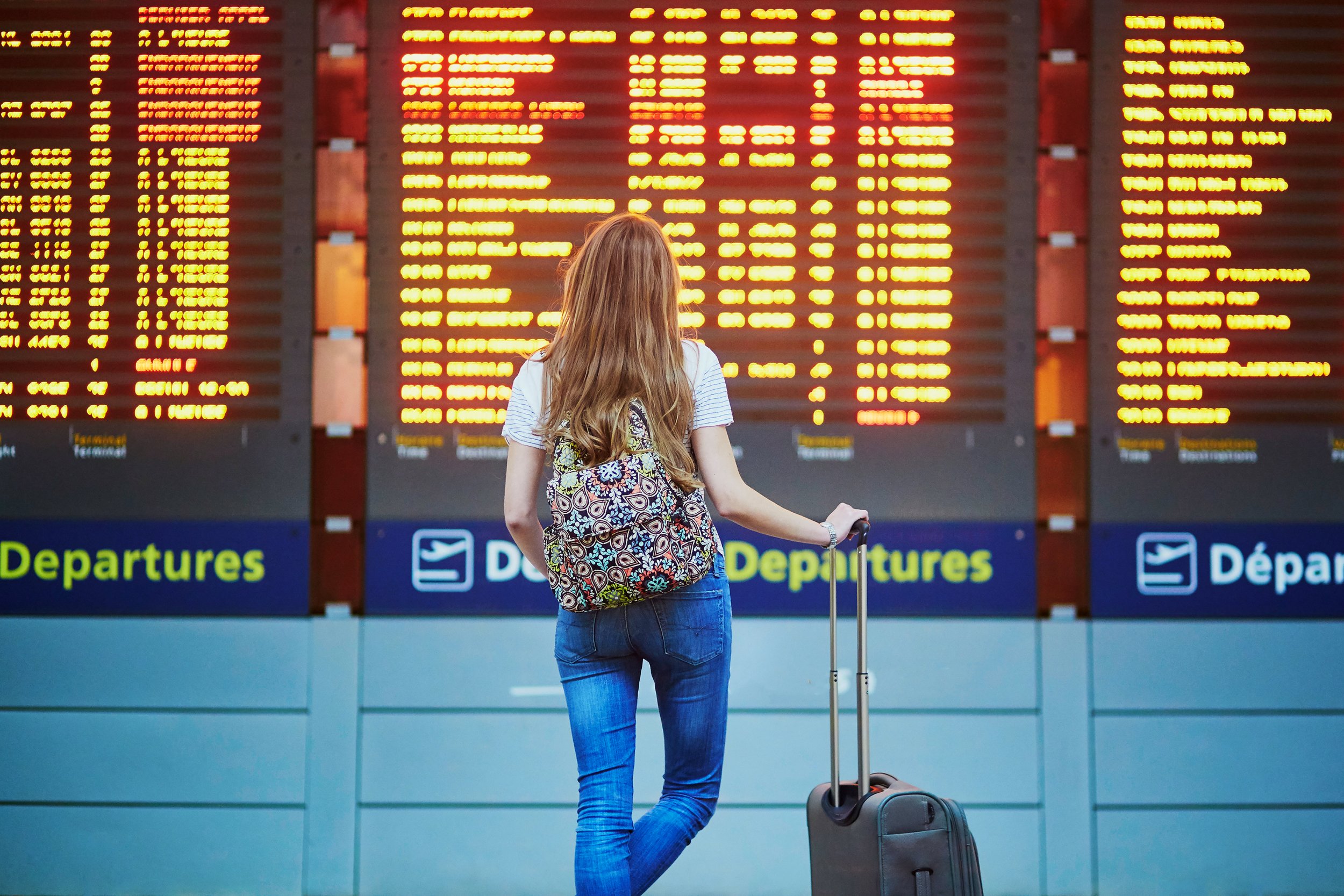 Air passengers are facing delays at a number of U.S. airports on one of the busiest travel weekends of the year, due to turbulent weather.
As swathes of travelers head home for the holiday season, intense wind and rain are expected to hit airlines and drivers in the Northeast and mid-Atlantic hard, AccuWeather warned on Thursday. Some parts of the West Coast will also be affected by other weather fronts.
Read more: Countdown to Christmas 2018: Hallmark Christmas Movie Schedule
Traveling inland from the Gulf northeast towards Quebec, the storm is expected to bring poor visibility and airline delays to Orlando, Florida, and Charlotte, as well as North Carolina, Washington D.C., Baltimore, Philadelphia, New York City, Boston, Newark and New Jersey.
According to flight tracking website FlightAware, 1,119 flights traveling within or heading in and out of the U.S. are delayed today. LaGuardia, JFK, and Newark were among those affected.
As many as 126 flights heading from LaGuardia were delayed, with 64 at JFK, 53 at Newark and 25 at Boston Logan. Meanwhile, some 11 flights were held up at Philadelphia International.
Air travelers in other parts of the country have also been affected by wintry weather, with strong gusts in Seattle and fog in San Francisco causing issues, USA Today reported.
Drivers likely won't escape the potential chaos, either, as the barrage of rain is predicted to cause flooding in urban areas, according to AccuWeather. Today, blasts of between one and two inches of rain are predicted to sweep from the mid-Atlantic to batter eastern Virginia, eastern Maryland, southeastern Pennsylvania, New Jersey, southeastern New York and New England, according to AccuWeather. This could affect underpasses and travel lanes for drivers.
Accuweather warned the turbulent weather could fell trees, which could in turn rip down power lines, meaning outages may occur in some parts.
Snow is also expected in the Appalachians to the interior northeast, according to the National Weather Service.
In response to the delays, United has waived rebooking fees for passengers heading to from and connecting at Newark, JFK, LaGuardia, and White Plains.
Similarly, JetBlue will drop fees for those heading to or from JFK, LaGuardia, Newark, Newburgh, and Westchester County.
Senior meteorologist Brett Anderson warned on the AccuWeather website: "Enough rain may fall to not only cause urban and poor drainage area flooding, but also lead to small stream flooding and new rises on some of the major rivers from Florida to New England as an atmospheric river sets up for a time."