Flight Forced to Make Emergency Landing After Bird Strike, Bird Remains Found Tangled in Plane's Engine
An Allegiant Air flight from Punta Gorda, Florida, was forced to make an emergency landing on Wednesday after striking a bird in the air.
Flight 1592 was diverted to Orlando Sanford International Airport after it struck a bird during takeoff. Bird remains were found entangled in the aircraft's engine, a spokesperson for Allegiant Air told Fox News.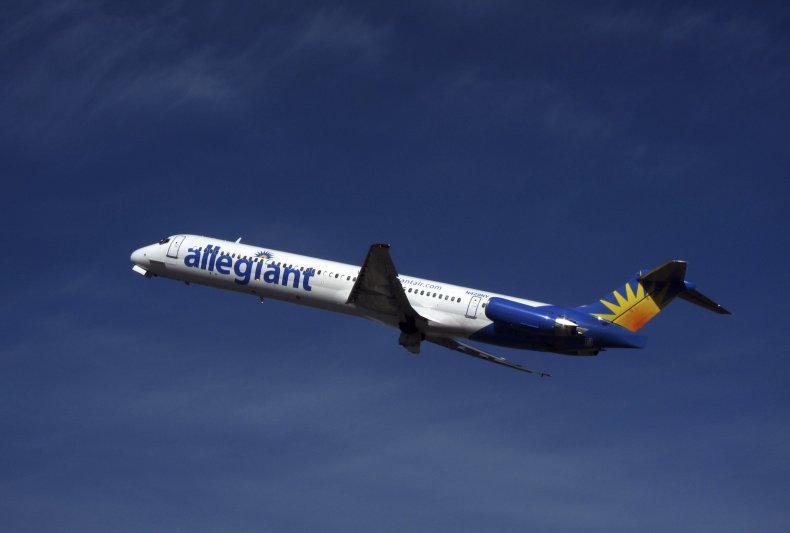 "Flight 1592 from Punta Gorda to Milwaukee experience a bird strike upon take off from Punta Gorda Airport. It diverted to Orlando Sanford International Airport out of caution, where bird remains were found in the engine," the Las Vegas-based carrier said in a statement to Fox News.
No one was injured during the emergency landing and passengers were taken to another aircraft to continue their trip to Milwaukee, The News-Press in Fort Myers, Florida, reported.
The low-cost airline, which specializes in flying from smaller airports to vacation destinations, has run into a number of safety issues lately.
In April, Allegiant Travel Co., Allegiant Air's parent company, faced congressional calls regarding its safety record following a report by CBS News' 60 Minutes. The report found the airline suffered more than 100 "serious mechanical incidents" between January 2016 and October 2017.
The CBS report also blamed lenient FAA oversight for the airline's continued mechanical issues. The report prompted Florida Senator Bill Nelson to request the U.S. Department of Transportation inspector general to investigate the FAA's handling of Allegiant's safety incidents.
"The traveling public deserves to know whether the FAA is conducting thorough safety oversight of Allegiant," Nelson wrote, according to Reuters. "Anything less could lead to disastrous consequences."
Early in July, Allegiant Air's pilot union announced it had approved a strike over the company's scheduling system. The union argued that the airline's system "disregards pilots' seniority and preferences," the Orlando Sentinel reported.
Another aircraft was also forced to make an emergency landing on Wednesday. An FA-18 Hornet was able to make a successful landing at Spirit Airport in Missouri after experiencing an issue with its landing gear, KTVI reported.
The jet flew around the airport for a while to deplete some of its fuel reserves, according to KTVI. Emergency responders were on standby on the runway as the pilot landed. Spirit Airport said the fighter jet landed without incident.