Flight From Hell: Orlando to London Flight Finally Arrives Three Days Later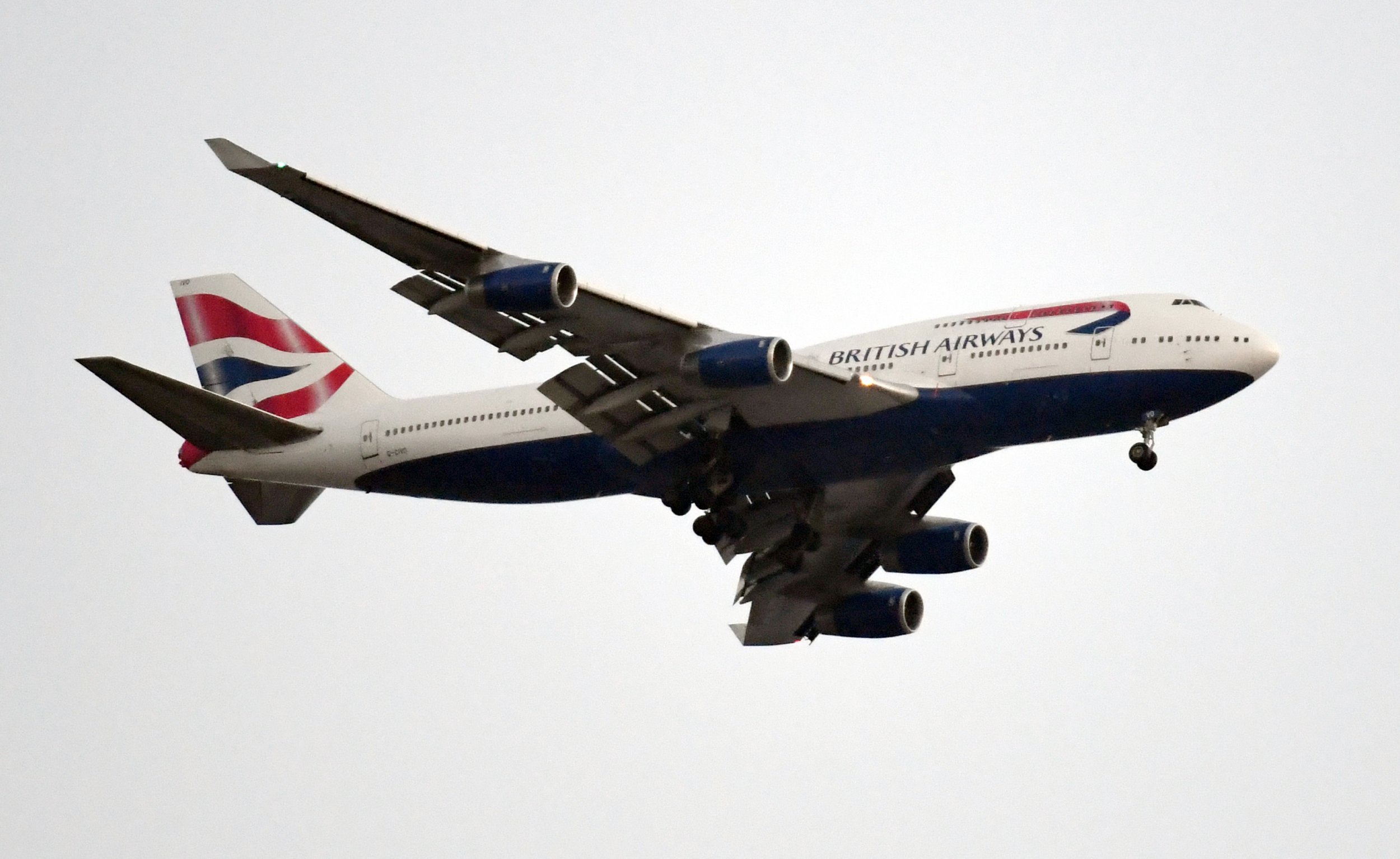 A flight between Orlando, Florida, and London usually takes about eight hours. For more than 200 British Airways passengers, however, the trip turned into a three-day ordeal.
BA flight 2036 was scheduled to take off from Orlando International Airport at 7:25 p.m. on Thursday, November 1, and arrive in London at 8:25 a.m. local time on Friday. Instead, it landed at London Gatwick Airport on Sunday, November 4, some 77 hours after it had left Florida.
On Thursday, passengers waited on the plane for four hours after mechanical issues kept the plane grounded, forcing the airline to put passengers up at a hotel in Orlando for the night.
"Imagine 200 people turning up in the early hours to check in to a hotel," passenger Sarah Wilson told the BBC.
"It was chaos, and there was not a BA representative in sight taking charge."
According to Wilson, the coach taking passengers back to the airport was then delayed twice, before eventually leaving at 8 p.m. The flight took off five hours later, already running almost six hours behind schedule. Just 40 minutes into the flight, another "minor technical issue" saw the plane diverted to New York's JFK Airport.
Passengers were reportedly left stranded without information or availability of food and drink, and had to sleep on the floor at JFK Terminal 7.
Images of children sleeping on the airport's floor and complaints of having no accommodations were swiftly shared on social media by irate passengers.
"BA's customer service was disgusting, absolutely abhorrent," Wilson said. "It was the journey from hell when it was supposed to be a holiday of a lifetime that we'd saved up for years to go on.
"The passengers were treated inhumanely. All we wanted was some food and drink, somewhere to sleep and to be kept informed, and they failed on all counts no matter what they claim."
Passengers reportedly had to wait until 6 a.m. for BA staff to arrive at JFK, and Wilson told the BBC her family opted to sleep at a hotel in Queens, which they had to pay for themselves.
Another passenger, Rosie Slater Watts, insisted she would never fly with BA again after her children were forced to sleep on the floor at JFK for around five hours.
"We were treated with contempt and like we didn't matter," she told The Guardian.
"When we got on the aborted flight, the customer care manager advised us that they weren't sure the aircraft had been fixed. No way would we ever use BA again."
In a statement, the airline apologized for the delay and explained it was unable to find accommodation for all passengers as the New York marathon meant hotels were even busier than usual.
"We appreciate that this was an exhausting and frustrating experience for our customers, and we have apologized for the long delay to their flight," it said.
"Customers were rebooked where possible and while there were limited hotel rooms available, our teams on the ground cared for customers in our first-class lounge providing bedding, food and drinks to ensure they were comfortable during their stay."