Flight to New York Forced to U-turn Mid-Atlantic After Pilot Falls Ill
A transatlantic flight from Milan to New York made an unexpected U-turn after one of the plane's two pilots reportedly became ill.
According to a report from airlive.net, which was corroborated by Varese News, the Emirates Airlines flight EK205 traveling from Malpensa Airport to John F. Kennedy International Airport turned around over the Atlantic after the pilot's condition worsened.
The flight was just 1 hour and 30 minutes into its scheduled 7-hour trip when the decision was taken by the plane's crew to return to Milan.
According to Airlive, the choice to turn back was prompted by concerns that the pilot involved needed "urgent medical treatment."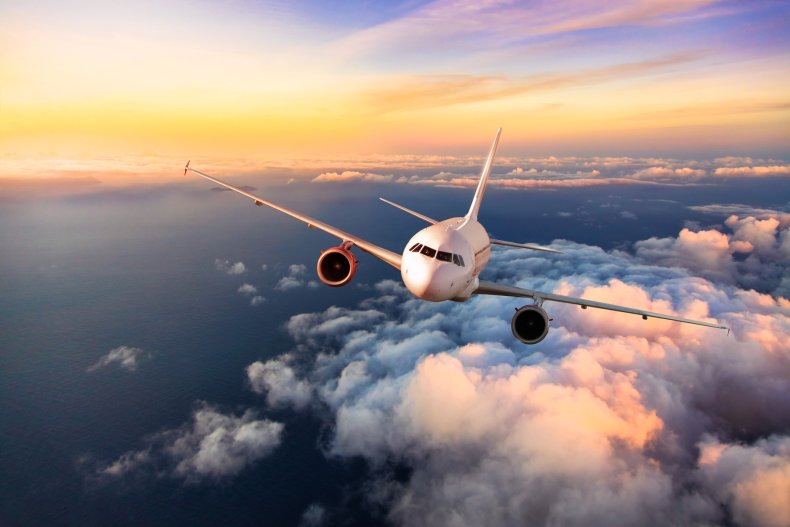 Air traffic control was notified of the situation and upon arrival back in Milan, the aircraft was greeted by an ambulance. Paramedics helped the stricken pilot off the plane and transported them to hospital in order to receive further medical care.
The pilot's condition is unknown. While the pilot's illness has been cited as the primary cause for the aircraft turning back, Varese News also indicated that the size of the aircraft and length of the journey may have also been factors in the decision.
The Airbus A380 is the world's largest passenger aircraft and, according to Varese News, while two pilots were present on the plane "it is not advisable to travel an intercontinental route in those conditions."
Newsweek has contacted Emirates Airlines and Milan Airports for comment on the alleged incident.
The turnaround comes almost exactly a month after another flight heading from Milan to JFK was forced to make a U-turn after an electrical panel failure at the New York airport forced the authorities to close Terminal 1 to flight traffic for 24 hours.
There's rarely a dull moment at JFK, one of the world's busiest international airports. It has been at the center of several notable viral video moments in recent times.
Back in January, jaw-dropping footage emerged online of the moment two planes nearly collided on the runway at JFK.
The stunning video captured the closest of calls as one aircraft crossed the runway just as the other was about to take off. Thankfully, disaster was narrowly avoided.
In another instance in August 2020, a video surfaced of the incredible emergency response to a fire that broke out inside a power facility located at JFK.
Away from the hair-raising near-misses, JFK also featured in a viral video posted by one traveler eager to showcase the luxury suite her mom was able to get on an intercontinental flight leaving the New York airport. According to the clip, she paid just $5.60.